OUR MISSION
The Campbell Collaboration promotes positive social and economic change through the production and use of systematic reviews and other evidence synthesis for evidence-based policy and practice.
About Us
CAMPBELL UK & IRELAND
Campbell UK & Ireland is a national centre of the international Campbell Collaboration, established and hosted by the Centre for Evidence and Social Innovation at Queen's University Belfast. Our role is to promote the work of the Campbell Collaboration across the UK and Ireland.
Connect
MEET THE TEAM
Find out more about the Campbell UK & Ireland Centre Team.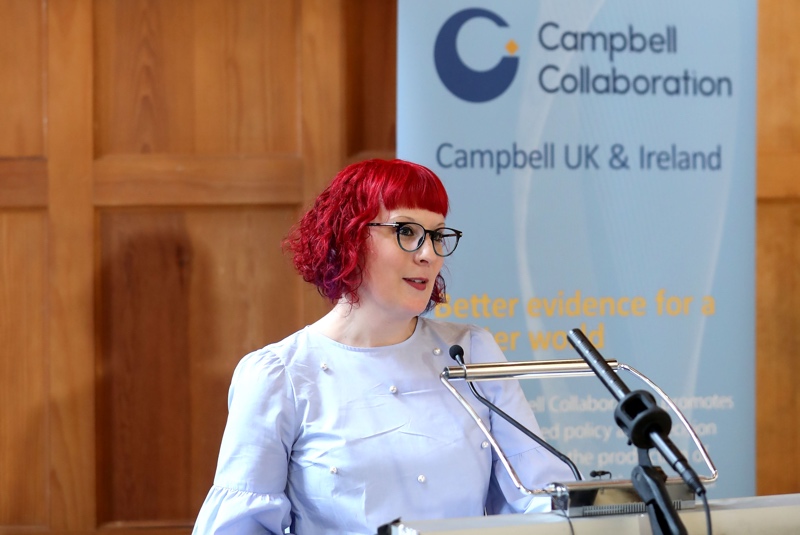 Systematic Reviews
WHAT ARE SYSTEMATIC REVIEWS AND WHY DO WE NEED THEM?
Watch videos of short talks given at the launch of Campbell UK & Ireland that provide an excellent introductory overview for those wishing to learn more about systematic reviews and the role of Campbell UK & Ireland
About the Campbell Collaboration
THE CAMPBELL LIBRARY
Campbell Systematic Reviews represent the highest standards of evidence for what works in the fields of education, social welfare, crime and justice and international development.
Each review focuses on identifying and synthesising the existing international evidence on a particular policy, intervention or set of interventions. Campbell Reviews follow exacting methodological standards to ensure that they are comprehensive and objective. All reviews are freely available online through the Campbell Library.
CAMPBELL COORDINATING GROUPS
The work of the Campbell Collaboration is organised internationally by six Campbell Coordinating Groups that bring together world-leading researchers and experts.
Four Coordinating Groups focus on substantive policy areas: crime and justice; education; social welfare; and international development. Two further Groups focus on systematic review methods and on knowledge translation and implementation.
What Works Summit
Watch our videos for the two What Works Summits on Early Years and Youth Mental Health that we hosted in February and May 2019.
FEATURED CAMPBELL REVIEWS
Education
Mindfullness-Based Interventions in Schools
Crime and Justice
Juvenile curfew effects on crime
Social Welfare
Advocacy effects on intimate partner violence
Meta-Evidence Blog
Check out our latest additions to the blog below