Videos Now Available of Talks at the Campbell UK & Ireland Launch Event
Videos are now available for all of the main talks given at the launch of the national centre that took place at Queen's University Belfast on 7th June 2017.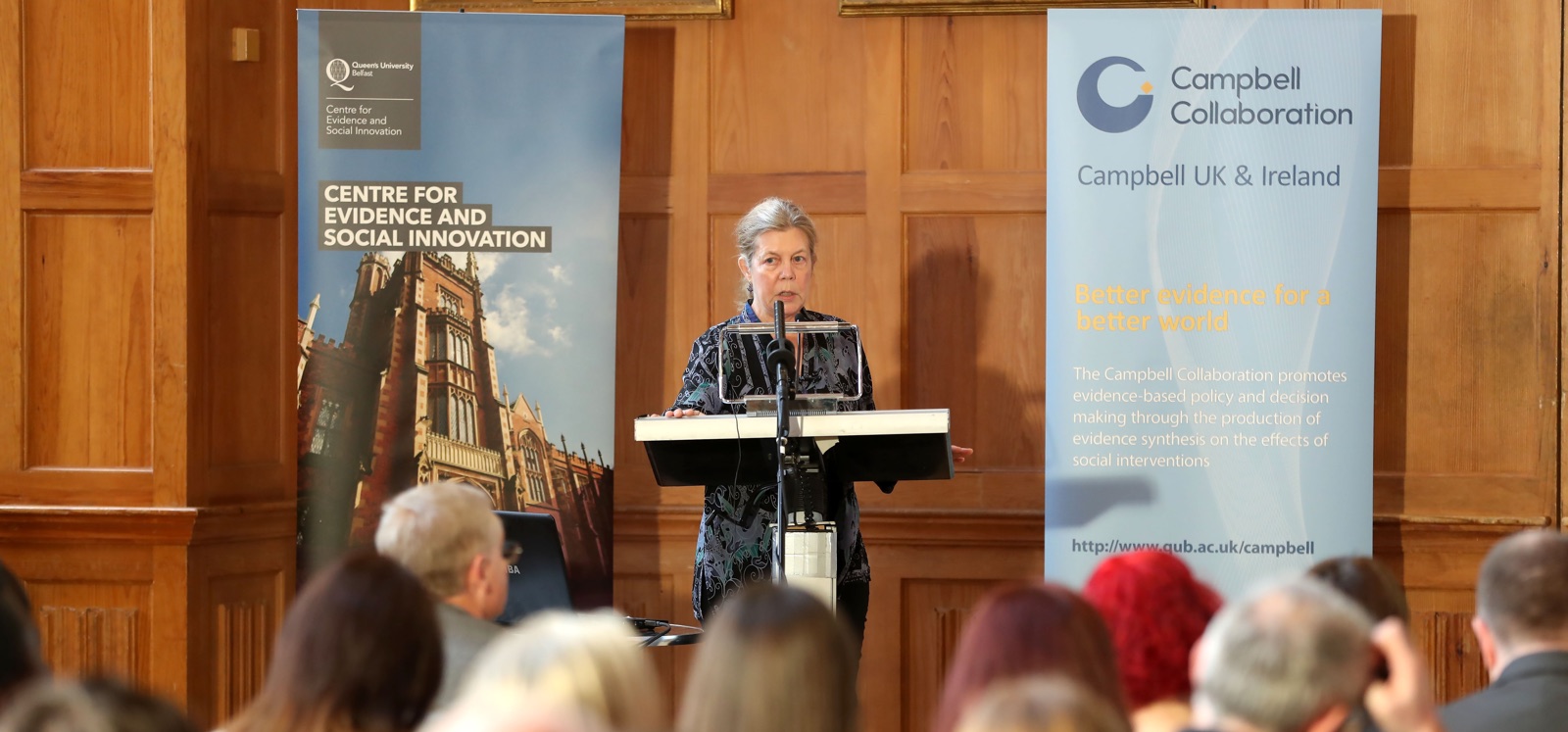 Taken together, the videos provide an excellent introductory overview of systematic reviews and their importance in relation to evidence-based policy and practice. Also included is an outline of the planned work of the new Campbell UK & Ireland centre.
Click here to view the videos online.
The speakers, pictured below, included (from left-to-right):
Dr Peter Neyroud (Co-Chair of the Crime and Justice Coordinating Group of the Campbell Collaboration)
Professor Terri Pigott (Co-Chair of the Methods Group of the Campbell Collaboration)
Dr Howard White (Chief Executive Officer of the Campbell Collaboration)
Dr Sarah Miller (Deputy Director of Campbell UK & Ireland)
Professor Paul Connolly (Director of Campbell UK & Ireland)
Professor Julia Littell (Co-Chair and Editor-in-Chief of the Campbell Collaboration)