What Works Global Summit 2021: Evidence for Development
JOIN IN!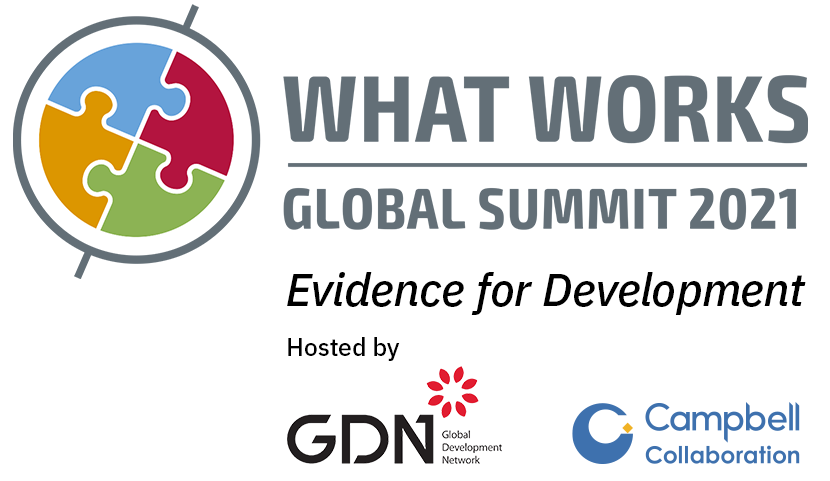 The What Works Global Summit (WWGS) brings together experts, researchers and policymakers interested in evidence-based decisionmaking.
This year, Campbell is co-hosting the What Works Global Summit with the Global Development Network (GDN) as the Evidence for Development conference, online. The conference programme is now
available here
The conference is free, and will be held on the Hopin events platform. All participants – attendees, session chairs, presenters, etc. – will need to have a Hopin account to access the sessions. Once you have a Hopin login, please register for the dates that you would like to attend. Click here to set up your account on Hopin: https://hopin.com/events/evidence4dev.
To stay up to date with news and highlights, please follow @WWGS2021 on Twitter.