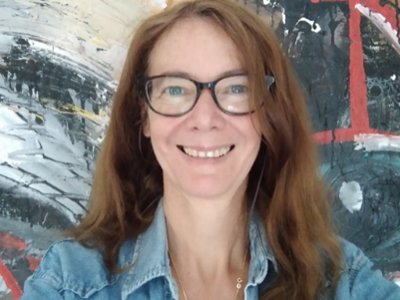 I am an anthropologist who works at the School of History, Anthropology, Philosophy, and Politics at Queen's University Belfast (QUB). My main research interests include art, creativity, migration, politics and emotions, and in the last fifteen years, my work has brought these strands together, exploring the affective relationality of humans, artefacts and spaces in an era of globalization, transnational connectivity and environmental change. In the past 30 years, I have conducted fieldwork in Ghana, Czechoslovakia, the Czech Republic, Germany, Britain, and India. At present, I am working on a monograph on Czech art and the politics of visibility. As a large part of my research explores the cultural dimensions of conflict in various historical contexts I am also Fellow of the Senator George J Mitchell Institute for Global Peace, Security and Justice.
In 2017, I began experimenting with non-textual forms of representation. So far this has resulted in the installation 12 Hours (2018, Museum of Cultural History, Oslo), the play Under the Skin (performed at the 2019 PACSI Conference at QUB), and the film and installation Finding Objects, Finding Sounds (shown at the 2019 ASA conference, University of Norwich). In 2020, I participated in the online exhibition Illustrating Anthropology, organised in 2020 by the Royal Anthropological Institute in London. During the COVID-19 pandemic, I turned to visual art and poetry to explore the destabilising situation and started developing creative methods of research and teaching.
I co-Direct the Centre for Creative Ethnography (CFCE) with Ioannis Tsioulakis.