Health & Human Rights Unit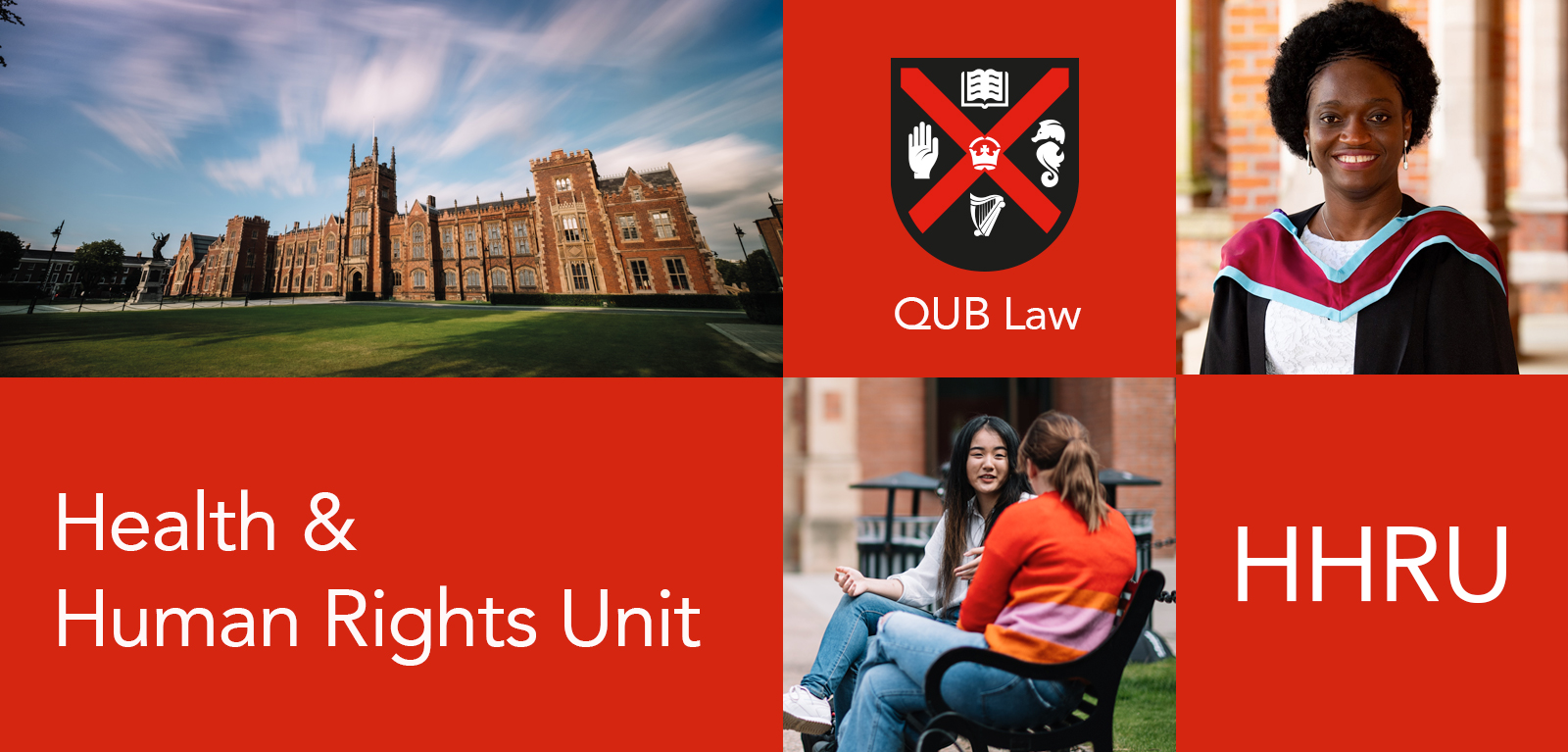 We build capacity through education and research
HHRU's director Thérèse Murphy co-founded Human Rights Preparedness, the blog of the 100-university Global Campus of Human Rights. It aims to build the rights-based approach to pandemics and other emergencies. Thérèse is also part of an international team that worked with UNESCO to create the world's first MOOC on science and human rights.
We develop partnerships and projects
With funding from the Irish Research Council and the UK's Economic and Social Research Council, HHRU's Clay Ó Néill and Thérèse Murphy worked alongside partners from Edinburgh Law School, University College Cork and the Faculty of Public Health. Together they created a public health, ethics and law network.
We move knowledge into action, collaborating with civil society and national and international organisations
We engage peer-to-peer in purposeful ways
Gift Sotonye-Frank, former winner of QUB's Student of the Year, and now a lecturer at QUB Law, took time out from her doctorate with us to be vice president of the students' union. Clay Ó Néill sits on the board of two academic law journals, the Medical Law Review and the Northern Ireland Legal Quarterly; Thérèse Murphy coedits a book series on law and health, sits on the editorial board of the Human Rights Law Review, and completes reviews for research-funding bodies including the Australian Research Council.
We mentor the next generation
Our first EU Marie Sklodowska-Curie Fellow, Dr Patrycja Dabrowska-Klosinska, moved from Warsaw with her young family in order to work on the following question: How do judges resolve the conflict between individual human rights and public health measures in global pandemics? During her time at HHRU, the university selected Patrycja as Postdoctoral Researcher of the Year.
HHRU's current Marie Sklodowska-Curie Fellow is Dr Stefano Angeleri. Stefano is collaborating with the Universidad del Rosario and several state and non-state actors in Colombia to examine the barriers to the right to primary health care for irregular migrants.
Dr Amrei Müller, our first research fellow, moved from Oslo with a three-year Leverhulme Trust award to investigate health care in conflict. Amrei is extending this work via a five-year Ad Astra award at University College Dublin.
Dr Clare Patton, who is now a lecturer in law at Leeds University, began her research career with HHRU via a NINE postdoctoral fellowship funded by the UK's Economic and Social Research Council.
Charting the intersections between health and human rights
Realising the potential