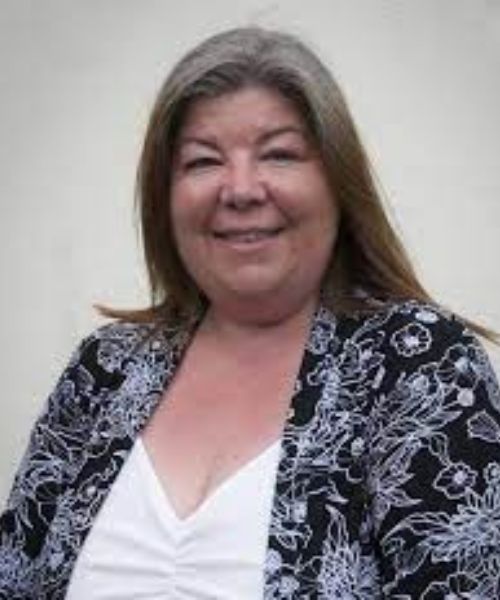 Lisa Arcibald
Co-Ordinator, Family Voices Forum
Lisa has been supporting volunteers of The Families Voices Forum for 4 years and has a previous professional background in mental health. Her role involves communications and networking across sectors to reach people who have been bereaved by suicide. Then, providing inductions, facilitating consultations, community events and reports for use by members. The Families Voices Forum are a regional, voluntary group of individuals bereaved by suicide.
Family Voices Forum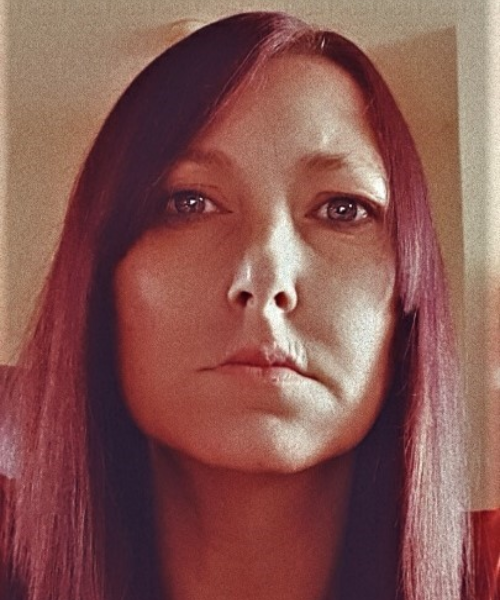 Claire Curran
Chairperson, Family Voices Forum
Claire has been the Chairperson of the Families Voices Forum for 4 years now. Claire initially became a member 15 years ago, following a bereavement by suicide and she is also Service Lead at East Belfast Survivors of Suicide. Claire often speaks on behalf of forum members from across the country through delivering presentations, training and sharing information both locally and regionally. Through her work she has developed a sound understanding of both common and unique challenges faced across the country in providing timely support to families in crisis situations.
Family Voices Forum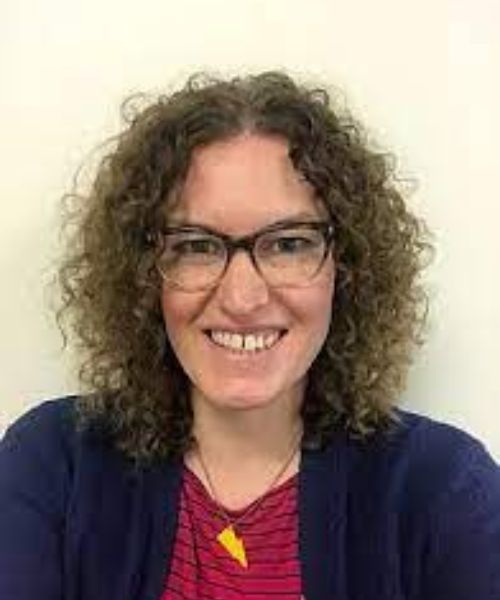 Trisha Forbes
Postdoctoral Researcher, School of Social Science, Education and Social Work, Queen's University Belfast.
Trisha Forbes is a postdoctoral research fellow in Queen's University Belfast, currently working on a number of mental health related projects between the School of Psychology and the School of Social Sciences, Education and Social Work. These predominantly focus on mental health and wellbeing in the workplace, and PTSD among the Veteran community. Trisha completed her PhD in 2018, which was a qualitative inquiry exploring young people's perceptions of suicide and their feelings of connectedness to the community, in an area of Northern Ireland where there had been a relatively high rate of youth suicide. Trisha is the current Chair of the Northern Ireland Mental Health Arts Festival and has a keen interest in involving individuals with lived experience of mental health challenges in research. Follow Trisha on Twitter (@trishaforbes) and visit her PURE page below.
Trisha's PURE Page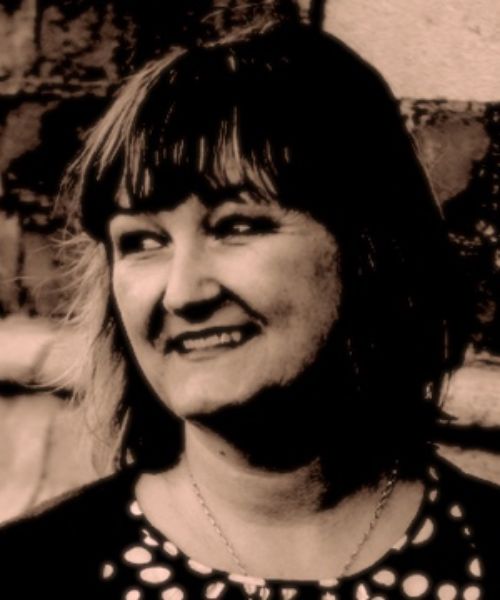 Karen Galway
Lecturer, School of Nursing and Midwifery, Queen's University Belfast
Dr Karen Galway is Co-Chair of SPRIN and Lecturer in Mental Health at the School of Nursing and Midwifery aat Queen's University Belfast. Her research focuses on suicide prevention and mental health promotion. This includes work on help seeking and access to mental health services, arts in mental health and connections between physical, emotional and social health. Karen has worked with people with lived experience of mental health problems, GPs and community led organisations supporting people affected by suicide and mental health challenges. Currently Karen is working with MindWise to examine resilience and trauma, Department of Health NI to look at preventing suicide in mental health services, NI's Public Health Agency on implementation of the Protect Life 2 Strategy and a wide range of stakeholders involved in social prescribing for mental wellbeing and suicide prevention. Follow Karen on Twitter (@kthompo) and visit her PURE page below.
Karen's PURE Page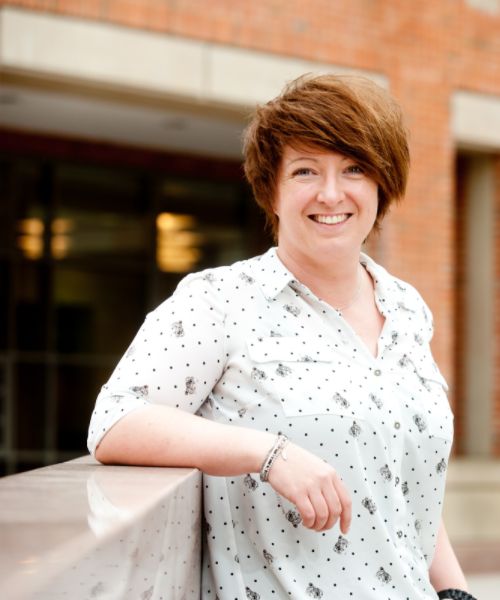 Aideen Maguire
Lecturer, Centre for Public Health, Queen's University Belfast
Dr Aideen Maguire is a Psychiatric Epidemiologist working within the Centre for Public Health at Queen's University Belfast examining mental ill-health and suicide in Northern Ireland. Her research focuses on making use of existing administrative data sources to examine the determinants of mental ill-health, the factors associated with mental ill-health, self-harm and suicide and to help inform and evaluate policies and interventions. Her research is carried out in collaboration with the Administrative Data Research Centre-Northern Ireland (ADRC-NI). In her research Aideen has worked with the Department of Health (DoH), the Department for Communities (DfC), the Public Health Agency (PHA), the Northern Ireland Children's Commissioner (NICCY) and Barnardos. Follow Aideen on Twitter (@Aideen_QUB) and visit her PURE page below.
Aideen's PURE Page
Margaret McLafferty
Research Fellow, School of Biomedical Sciences, Ulster University
Dr Margaret McLafferty is a Research Fellow in mental health at Ulster University. Her PhD examined the impact of childhood adversities on future psychopathology and suicidal behaviour in Northern Ireland, focusing on factors which promote psychological wellbeing and the development of adaptive emotion regulation and coping strategies. She helped co-ordinate a large-scale longitudinal study to identify risk and protective factors for suicidal behaviour, mental health and wellbeing, among Ulster University students which was conducted as part of the WHO World Mental Health International College Student Initiative. Margaret currently works on the Student Psychological Intervention Trial (SPIT), a Chitin funded, cross-border project, which includes a randomised control trial to test the effectiveness of an online CBT based guided intervention for students with mild to moderate levels of depression and/or anxiety. Follow Margaret on Twitter (@McLaffertyMT) and visit her PURE page below.
Margaret's PURE Page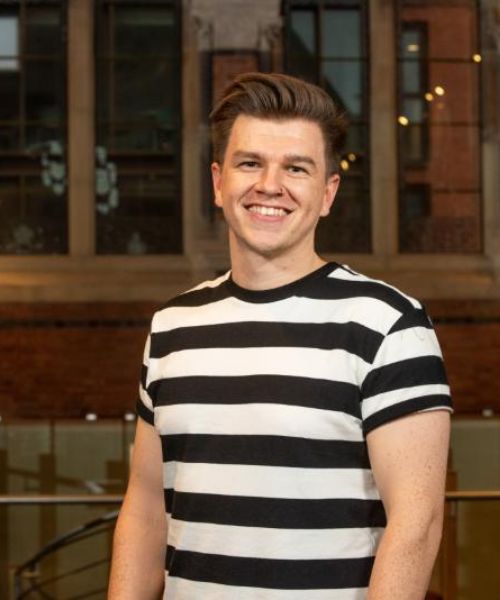 Shane O'Donnell
PhD Student, School of Nursing and Midwifery, Queen's University Belfast
Dr Shane O'Donnell has a keen interest in men's mental health and suicide prevention. His PhD focused on developing an evidence-based and user-informed intervention to promote mental health among men in areas of high social disadvantage in Northern Ireland. He has also explored the mental health experiences of middle-aged men considered "at risk" of suicide in Ireland which informed the development of a men's mental health training programme – ENGAGE Unit 8: Men in the Middle - that is now rolled out across the Health Service Executive in Ireland. In his research Shane has worked with the Men's Health Forum in Ireland; Irish Men's Shed Association; National Office for Suicide Prevention (Ireland) and Pavee Point. Follow Shane on Twitter (@Shane_O_Donnell) and visit his PURE Page below.
Shane's PURE Page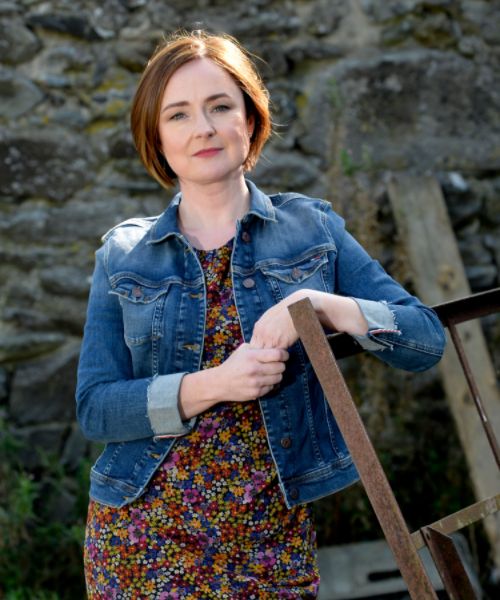 Siobhan O'Neill
Professor of Mental Health Sciences at Ulster University and Mental Health Champion for Northern Ireland.
Siobhan O'Neill is a Professor of Mental Health Sciences at Ulster University, and Interim Mental Health Champion for Northern Ireland. Her research programmes focus on trauma mental illness and suicidal behaviour in Northern Ireland, and the transgenerational transmission of trauma. She is now on a mission as the Mental Health Champion to improve the mental health of the people of NI by promoting evidence-based services and care for those who suffer from mental illness and suicidal thoughts. She will advise and assist in the promotion of mental health and wellbeing though all policies and services throughout the province. Her role is as a public advocate for mental health, and to be a voice for those otherwise voiceless. Her goal is to communicate the collective voices of people with lived experience and their families and carers, and to advocate for communities impacted by mental health inequalities. Follow Siobhan on Twitter (@profsiobhanon) and visit her website below.
Siobhan's website
Colette Ramsey
PhD Student at Queen's University Belfast, and Research Assistant at Ulster University.
Colette Ramsey is a Research Assistant Ulster University and PhD student at Queen's University. Her PhD focuses on how recommendations from reviews of patient deaths by suicide are implemented and the evaluation of this implementation. Currently she is embarking on an ESRC Impact Acceleration secondment with the Department of Health, to work on sections of the Regional Mental Health Action Plan relevant to her PhD. She is currently employed at Ulster University in the Our Generation project research team and has also worked owith Samaritans Ireland to analyse caller behaviour via call log data. Colette sits on the steering Group of the Community Crisis Intervention Service in the DCSCD Council area, the Western Area Protect Life Implementation Group (PLIG) and the Achieving Evidence and Best Practice Advisory Group (AEBPAG). Follow Colette on Twitter (@colette_ramsey) and visit her PURE page below.
Colette's PURE Page