Meet Our People
Professor Jayne Woodside
Professor of Human Nutrition within the Centre for Public Health at Queen's, Jayne was appointed head of the Food, Nutrition and Health theme and Deputy Director of IGFS in 2015.
Her research is focused on how diet and lifestyle affect chronic disease risk. She specialises in the use of biomarkers to assess dietary intake, conducting controlled dietary interventions and interventions to promote long-term dietary change.
She initially studied Human Sciences at the University of Oxford, and gained her PhD in nutritional epidemiology from Queen's in 1997, before taking on a research fellow role at University College London. She returned to Belfast in 2000 to take up a lectureship at Queen's and was promoted to Chair in 2012.
Jayne has published widely in the nutrition field, with >180 original publications and has current funding from the Medical Research Council, National Institute of Health Research and the Wellcome Trust.
Jayne is a Trustee of the Nutrition Society, and is Honorary Publication Officer with responsibility for the Society's five journals including the British Journal of Nutrition and Public Health Nutrition. She is Editor in Chief of Nutrition Research Reviews, and is an elected Fellow of the Royal Society of Biology.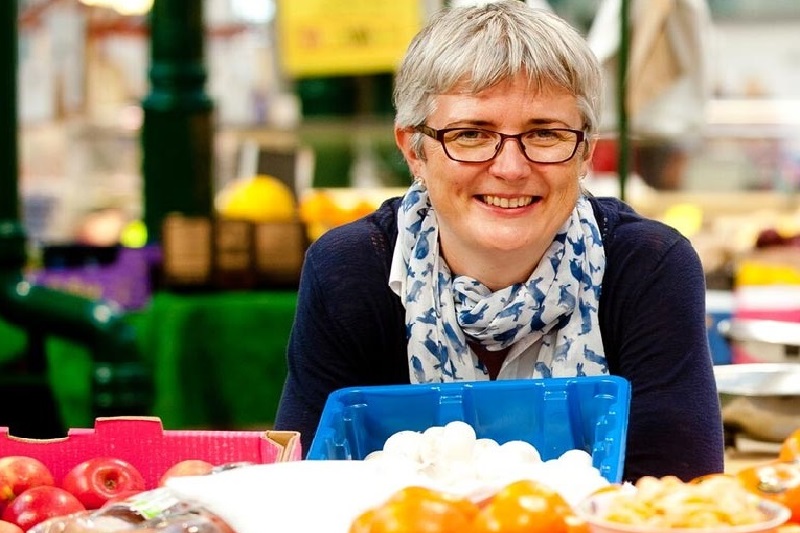 Professor Chris Elliott
Chris is founder of IGFS and Professor of Food Safety within IGFS. From 2016-2018 he served as Pro-Vice-Chancellor of the Faculty of Medicine, Health and Life Sciences at Queen's; he stepped down from that post recently to concentrate on his world-leading research.
He has published more than 350 peer review articles, many of them relating to the detection and control of agriculture, food and environmental related contaminants.
His main research interests are in the development of innovative techniques to provide early warning of toxin threats across complex food supply systems. Protecting the integrity of the food supply chain from fraud is also a key research topic and Chris led the independent review of Britain's food system following the 2013 horsemeat scandal.
Over the years Chris has developed a high level network of collaborators across Europe, the United States and Asia. He is a visiting Professor at the China Agriculture University in Beijing and the Chinese Academy of Sciences, a recipient of a Winston Churchill Fellowship and is an elected Fellow of the Royal Society of Chemistry, Royal Society of Biology and the Institute of Food Science and Technology.
Chris has received numerous prizes and awards for his work. In 2017 he was awarded the Royal Society of Chemistry Theophilus Redwood Prize and was also awarded the title of OBE by Her Majesty Queen Elizabeth II.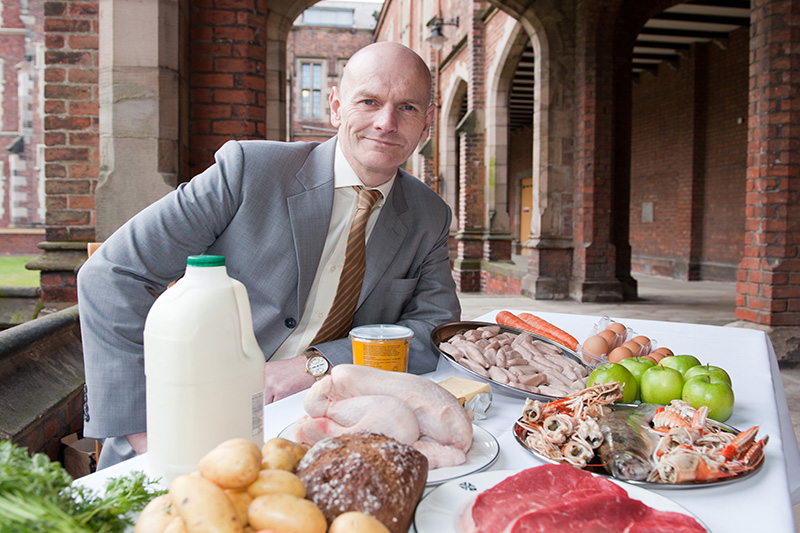 Professor Nigel Scollan
Nigel became Director of IGFS and Professor of Animal Science in 2016, bringing with him a wealth of experience in animal agriculture and associated supply chains, food research and knowledge exchange as well as a strong track record of partnering with industry.
His personal research is focused on pastoral ruminant systems in terms of productivity, (2) environmental impact, (3) nutritional value and "quality" of meat and milk products and (4) reduced waste. Nigel has initiated and managed many national and European-funded projects and developed links with science partners in UK, Europe and further afield. He has published over 80-refereed scientific journal papers and a further 200 book chapters and conference proceedings and presented numerous invited papers at international meetings.
Originally from Northern Ireland, Nigel graduated in Animal Science from the University of Edinburgh where he also completed his PhD before undertaking postdoctoral research at the University of Guelph, Canada.
In 1993, he took up a research scientist position at the Institute of Grassland and Environmental Research (IGER) in Wales. In 2008, IGER became part of the new Institute of Biological Environmental and Rural Sciences (IBERS) at Aberystwyth University. Nigel held a number of senior management positions in IGER and IBERS, including Waitrose Professor of Sustainable Agriculture and Director of Enterprise.
Nigel was President of the British Society of Animal Science 2011-12 and has been involved in many government, industry and academic forums. Chairman of the scientific journal Animal, he is a Fellow of the Royal Agricultural Society and a Director of the Oxford Farming Conference.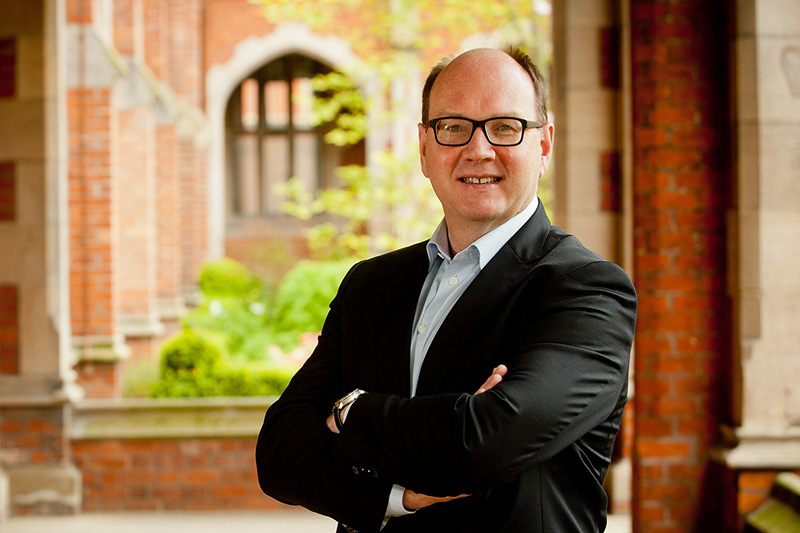 IGFS - Senior Management Team
Director: Proessor Nigel Scollan
Deputy Director: Professor Jayne Woodside
General Manager: Mrs Joyce Watterson
Agri-Food Quest Competence Centre Manager: Mr Stephane Durand
Project Manager: Ms Ciara Sarsfield
Business Development Manager (EIT Food): Mr Ian Marshall
Management Board

Professor Nigel Scollan

Professor Jayne Woodside

Professor Niamh O'Connell

Professor Mark Emmerson

Professor John McGrath

Professor Geoff McMullan

Professor Alberto Longo

Professor Brendan Gilmore

Professor Moira Dean

Professor Aedin Cassidy

Dr Brian Green

Dr Mark Mooney

Dr Sharon Huws

Ms Joanna Mulholland

Mrs Joyce Watterson

Mr Michael Hills

Mr Stephane Durand

Ms Una Bradley
Industrial Advisory Board (IAB)
The Industrial Advisory Board (IAB) is a board of NI and UK agri-food companies who meet quarterly and who contribute to the continuing development of a strategic vision for IGFS and the relationship between IGFS and its industry stakeholders. The current line-up is as follows:
Dawn Meats, Dale Farm, Finnebrogue Artisan, Moy Park Chicken, Devenish Nutrition, Thompsons Feeds, Shorecap, Nestle Ireland
Ambassador Programme
The 'Ambassador' programme is for senior executives with experience and expertise in agri-food business who help facilitate national and international engagement with IGFS.
International Scientific Advisory Board
Board Chair - Professor Ian Graham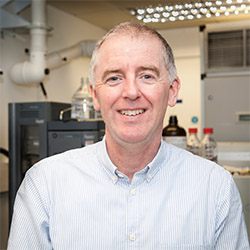 Based at the University of York, Ian is Director of BioYork (https://www.york.ac.uk/bioyork/), and Weston Chair of Biochemical Genetics, with his research team based in the Department's Centre for Novel Agricultural Products (www.york.ac.uk/biology/centrefornovelagriculturalproducts/). Ian was Director of the BBSRC funded High Value Chemicals from Plants Network in Industrial Biotechnology and Bioenergy from 2014 - 2018 and continues in that role for the Phase II High Value Biorenewables Network, running 2019 - 2023.
During his career Ian has made significant contributions to our understanding of plant metabolism and seed biology. His most recent research has shed new light on the production of small molecule natural products from plants such as the anti-cancer compound noscapine, morphinan-based analgesics such as codeine and morphine, and the antimalarial drug artemisinin. Funding for his research comes from a range of sources including industry, UK Government (BBSRC), EU, UK and overseas charities.
In 2016 Ian was elected a Fellow of the Royal Society and member of the European Molecular Biology Organisation (EMBO). He was also awarded the Biochemical Society's 2017 Heatley Medal and Prize for exceptional work in applying advances in biochemistry, particularly in developing practical uses that have created widespread benefits and value for society.
Professor Dolores Peréz-Marín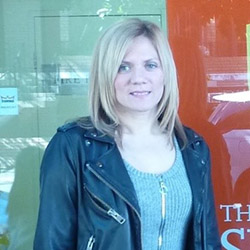 Prof. Dr. Dolores Peréz-Marín, PhD in Agriculture Engineering (University of Córdoba-UCO, Spain). Since 1999, she serves as instructor and teacher in the Faculty of Agriculture and Forestry Engineering (ETSIAM, UCO). Currently, she holds the position of Full-Professor in Fundamentals and Technology of Livestock Production and in Non-destructive Spectral Sensors for Quality, Safety and Traceability of Agro-Food Products. She is Director of the Master Engineering and Management in the food chain and vice-dean in International Relations. She is a recognized expert in the use non-destructive spectral sensors applied to feed & food integrity.
Her NIRS researches began in 1999, working later on in the topic of her thesis, concerned the application of nonlinear calibration methodology to the difficult problem of measuring the ingredient composition of unground animal compound feeds. Since then, she has worked on an ever widening range of applications in food and agriculture − feed, fats and oils, meats, protein animal by-products, milk and dairy, and various fruits and vegetables − using NIRS, alone or combined with other sensors.
One of her main expertise in linked to the processing of spectral bigdata with multivariate analysis tools and nonlinear methods. This research has resulted in well over 200 publications, with 96 of these being peer reviewed papers in top quality journals and several contributions as invited speakers in national and international conferences and workshops.
She has experience in the participation, management and scientific co-ordination of several national and European R + D NIRS projects, and in technology transfer contracts with companies. She is member of the Council Management Committee (2013-2019) and the President of the Educational Group of ICNIRS, highlighting her participation in the educational project "International Virtual Platform for Learning and Teaching of Near Infrared Spectroscopy (IVPTL-NIRS)". She is currently editor of the Journal of NIRS. She was awarded in 2014 with the International Tomas Hirschfeld Award for her outstanding contribution in the field of NIR spectroscopy.
Professor Grace Mulcahy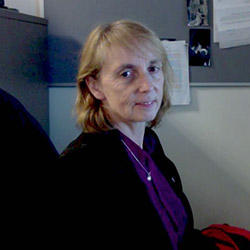 Grace's research interests include the control of parasitic diseases of livestock, with a focus on developing novel vaccines and other non-chemical control methods.
Specifically, she has worked on understanding the biology of liver fluke infection in cattle and sheep, using transcriptomic, glycomic and immunological methods, with a view to improving the prospects for a liver fluke vaccine to reduce anthelmintic use.
Her group is also working on one health approaches to understanding gut health, and the influence of helminth infection on gut microbiota. The Mulcahy lab is funded by the EU Commission, Science Foundation Ireland and industry.
In addition to running her lab, Grace serves as Research Integrity Officer for University College Dublin, and also has university-wide responsibility for widening participation.
She served as UCD Dean of Veterinary Medicine from Jan 2007-Sept 2016 and is a member of the Royal Irish Academy and a Diplomate of the European Veterinary Parasitology College. On a personal level, she is interested in fundamental approaches to re-thinking the future of food.
Professor Julie Lovegrove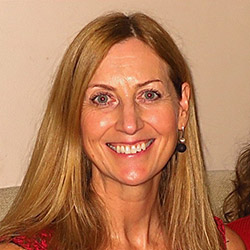 Julie Lovegrove is the Hugh Sinclair Professor of Human Nutrition, Director of the Hugh Sinclair Unit of Human Nutrition and the Deputy Director of the Institute for Cardiovascular and Metabolic Research at the University of Reading.
Professor Lovegrove's research focus is the nutritional influences on cardiovascular disease risk, including nutrient-gene interactions and personalised nutrition.
Of particular interest are the effects of dietary fats and plant phytochemicals on vascular health, insulin sensitivity, lipid metabolism and the gut microbiome. She has interest in vulnerable groups including the homeless.
She also serves on a number of external committees including the UK Government's Scientific Advisory Committee for Nutrition (SACN), SACN's sub-committee on "Saturated fats and Health', she chairs an International Life Science Institute Europe (ILSI) committee on 'Saturated Fats and Cardiovascular Health' and is President Elect of the UK Nutrition Society.
Professor Peter de Ruiter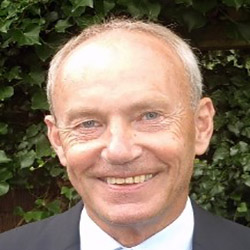 Peter de Ruiter received his PhD in Ecology at Utrecht University in1987. He worked at the Department of Agricultural Research (DLO-WUR), before he was appointed as full professor Environmental Sciences (UU). Thereafter he was head of the Soil Science Centre (WUR) and scientific director of the Institute for Biodiversity and Ecosystem Dynamics (UvA) where he retired on Dec 31st 2018. At present he is part-time affiliated to Biometris (WUR).
His research interests are in the field of soil food web structure, functioning and stability, and how this relates to soil ecosystem functioning, in terms of energy and nutrient cycling, productivity and the preservation of biological diversity. A second line of research regards the occurrence of ecological 'tipping points' and 'sudden shifts' in arid ecosystems leading to desertification and how this has impact on food security.
He has been member of the Scientific Advisory Board of Delft Cluster (Delft, NL), Committee for Environment and Water Province Utrecht (Utrecht, NL), the Royal Akademy of Sciences (KNAW) committee Global Change (Amsterdam, NL), the Technical Committee for Soil Protection (the Hague, NL) and the Intergovernmental technical Panel on Soil (World Food Organisation FAO, Rome).
He was member of the visitation committee of the Institute for Water and Wetland Institute (Radboud University (Nijmegen, NL) and of the Institute for Integrative Diversity Research iDiv (Leipzig, Germany). In June 2019 he will be member of the visitation committee of the Institute for Global Food Security of the Queen's University (Belfast, UK).
In 2013 he received the Humboldt-Forschungspreis for 'Ihnen Anerkennung Ihrer bisherigen herausragenden Leistungen in Forschung und Lehre'.
Professor Richard Cogdell FRS, FRSE, FRSA, FRSB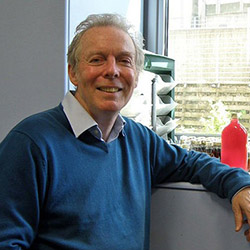 Richard is the Hooker Professor of Botany at Glasgow University in Scotland and is the Deputy Head of the College of Medical, Veterinary and Life Sciences. As a student he studied Biochemistry and following a Post. Doctoral period in the US he took a position in Glasgow where he has been ever since.
His research is on Purple Bacterial photosynthesis, in particular on trying to understand the structure and function of the light harvesting complexes. His research is highly interdisciplinary involving protein crystallography, molecular biology, ultrafast laser spectroscopy and single molecule studies.
He is past president of the International Society for Photosynthesis Research and the International Carotenoid Society. He was a past Chair of the Scientific Advisory Board of the Scottish Crop Research Institute at Invergowrie.
More recently, he was on the Council of the BBSRC and currently is the Chair of the Scientific Advisory Board of the CIFAR program on 'Bioinspired Solar Fuels'.
Professor Richard McDowell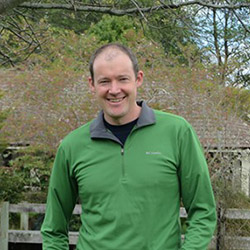 Rich McDowell FRS(NZ) is the Chief Scientist for the Our Land and Water National Science Challenge in New Zealand, a Principal Scientist at AgResearch and a Professor at Lincoln University.
He has diverse research interests ranging from value chains to practice change and catchment management.
He has a special interest in providing options and tools to mitigate water quality contamination (from a variety of land uses) while maintaining profitable farming enterprises.
He has produced around 400 journal articles, books and conference presentations on these topics and occasionally finds time to talk about them.
Professor Rodolfo M. Nayga Jr.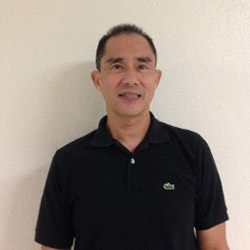 Rodolfo M. Nayga, Jr. is Distinguished Professor and Tyson Endowed Chair at the University of Arkansas. He has been a faculty member at Texas A&M, Rutgers, and Massey University, New Zealand, adjunct professor in Korea University & Norwegian Institute of Bioeconomy Research, NBER research economist, Fulbright Senior Scholar at Wageningen University, Netherlands, and Research Fellow of the Waseda Institute of Advanced Studies, Tokyo.
He has published several articles in economics, behavioral science, marketing, and public health journals (H-index 56). He has been an associate editor of the American Journal of Agricultural Economics, editor of Choices, and member of editorial board of several journals.