IGFS delegation to prestigious, UK food-industry event
Four PhD students have been selected to attend the invitation-only City of London Food & Drink Lecture – where they will mix with royalty and thought leaders from the world of food and farming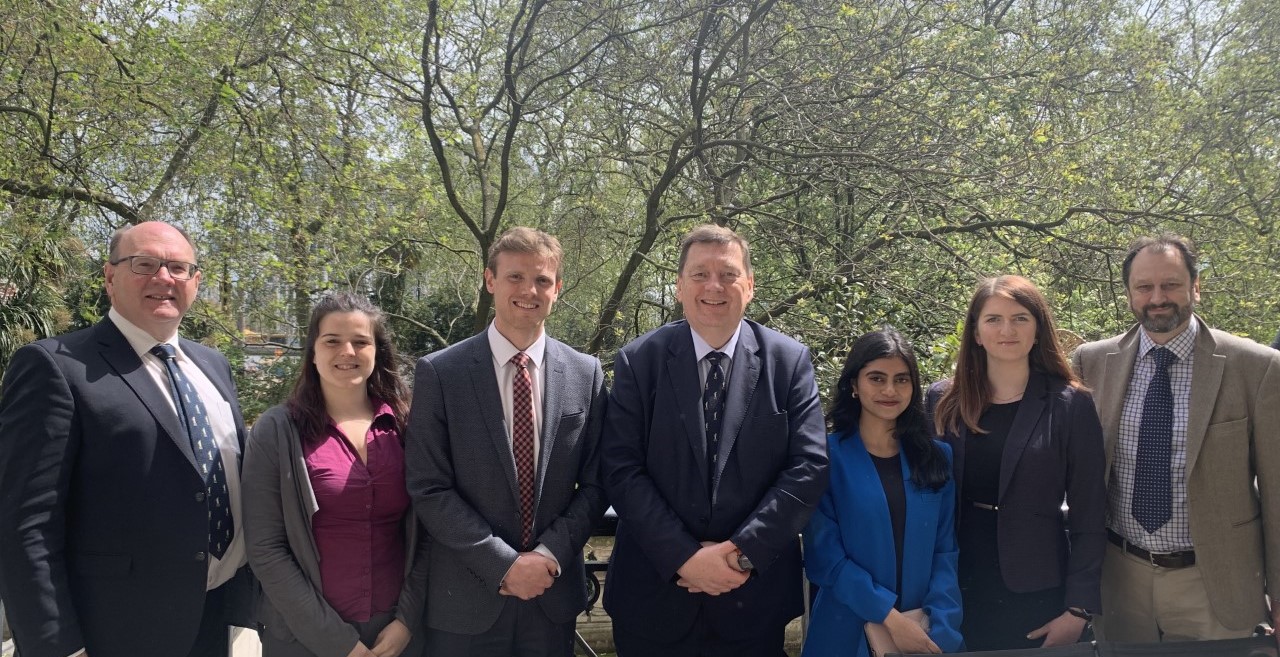 The Lecture is a glittering, annual highlight for the British food and drink industry and graced each year by a member of the Royal Family. This year, HRH Princess Anne will be Guest of Honour at the historic Guildhall.
The keynote speaker is Sir Charles Godfray, Director of the Oxford Martin School at Oxford University, where he leads research on the global food system and how it can adapt to the challenges facing humanity. A former chair of the Science Advisory Council of the UK's Department of Environment, Food & Rural Affairs (DEFRA), Sir Charles is also a Fellow of the Royal Society and was knighted for services to scientific research in 2017.
The event is organised by the eight, historic City of London livery companies with the closest links to the food industry – the Worshipful Companies of Bakers, Butchers, Cooks, Distillers, Farmers, Fishmongers, Fruiterers and Poulters. London liveries are trade organisations which have been around for hundreds of years, emerging out of medieval guilds of artisans and merchants. One of the oldest liveries is the Fishmongers, who were granted a charter in 1272.
PhD students Francesca Johansen; Joshua Thompson; Kayley Barnes; and Sreyashi Acharjee will attend the industry showcase on 15 May along with IGFS Director Professor Nigel Scollan and Head of Innovation, Stephane Durand. As well as networking with the 550 in-person guests (and a further 300 virtually), the students will also get the opportunity to participate in a small workshop with Sir Charles, 30 other UK students and an industry panel.
Ms Johansen said she was excited to be attending. She said: "This is a really one-off opportunity. To be able to network with some of the leading lights of the British food industry is quite special.

"As someone studying livestock systems with a keen eye to animal welfare, animal health and sustainability, I am really looking forward to discussing all these topics and hearing the views of leaders such as Sir Charles on how we meet challenges and future-proof our food systems."
The students' trip to London has been supported by the Educational Trust Fund of the Northern Ireland Food and Drink Association (NIFDA).
Michael Bell, OBE, Chair of NIFDA, who will also join the students as part of the NI delegation, said: "The City Food and Drink Lecture is a key highlight of the food and drink industry calendar. The prestigious event has always operated on an invitation-only basis, so this is a fantastic opportunity for young researchers to engage with leaders from across the UK food and drink industry.
"Northern Ireland food and drink are renowned for their quality, sustainability, and commercial success through innovation. Our academic institutions play a key role in ensuring NI industry remains ahead of the curve in research and development, and this invitation is a testament of work of Queen's University, Belfast and, particularly, the Institute for Global Food Security."
Media
For further information, contact IGFS Comms Officer Una Bradley on u.bradley@qub.ac.uk