'Meet the Agri-Food Employers' event at Riddel Hall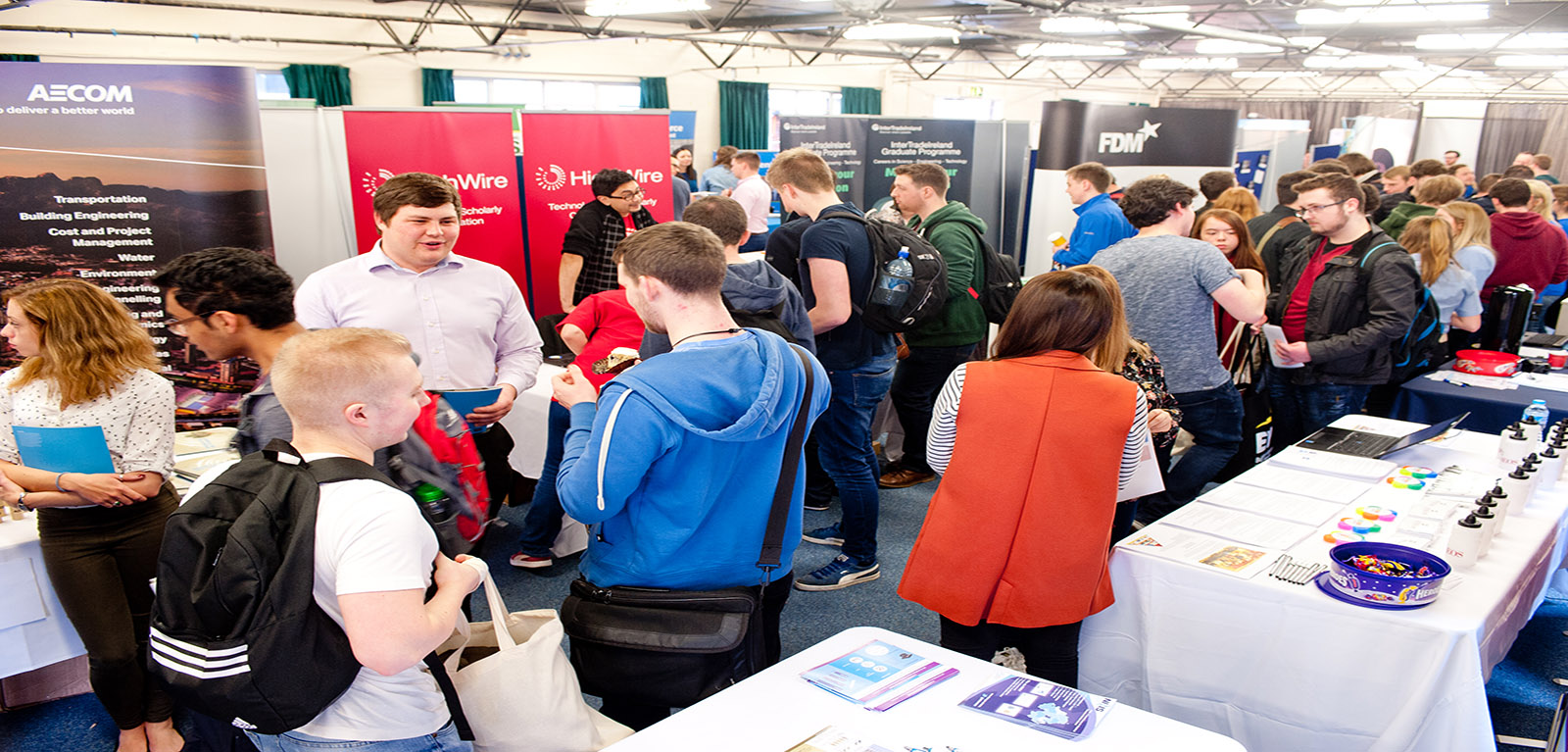 Key agri-food companies from Northern Ireland including Moy Park, Devenish Nutrition, Dunbia, Thompsons Feeding Innovation and Dale Farm will come together with public-sector agencies and other key stakeholders in a dynamic student-industry event at Queen's this week.
'Meet the Agri-Food Employers' has been organised by IGFS and the School of Biological Sciences (SBS) at Queen's in order to further strengthen the relationship between Queen's and the NI agri-food industry and takes place tomorrow, Wednesday 29 November, at Riddel Hall, Stranmillis Road, Belfast, from 11.30am-3.30pm.
Queen's and local industry already partner on a wide range of projects, from KTPs to near-market doctoral and post-doctoral research on innovative ways to improve farming and food security, not only locally but internationally. The Agri-Food Quest Competence Centre, which is part of IGFS, funds research projects in partnership with key NI agri-food businesses across a number of areas including shelf-life extension, traceability and sustainability.
Undergraduate and postgraduate courses in IGFS and SBS are tailored to the needs of industry and local employers routinely employ Queen's graduates in a range of subject areas including Global Food Security; Food Science; Rural Enterprise; Agricultural Technology; and Nutrition, as well as offering them work placements which form a formal part of the student degree programme. 'Meet The Agri-Food Employers' is a way of introducing the next generation of prospective employees to Queen's agri-food industrial partners.
This year's event will be lively and engaging and feature 'speed dating' networking sessions. There will also be a Dragon's Den-style poster competition, which is assessed as part of MSc students' coursework, and will give students the opportunity to pitch their research ideas to an audience of industry and academic experts.
• 11.30am - 12.30pm Employers arrive and set up.
• 12.40pm - 2.00pm Speed Networking session with second year Agriculture and Food students.
• 2.10pm - 3.30pm Meet final years on Agriculture, Food and MSc courses – this part of the afternoon reverts to a more traditional careers-fair format.
• 3.30pm – Event ends.