North West Eden spinoff could be "ready within two years," IGFS Annual Lecture told
The regeneration of Derry/Londonderry's riverside area into a scientific research, agricultural, entertainment and tourism facility, along the lines of the Eden Project in Cornwall, would cost around £65million.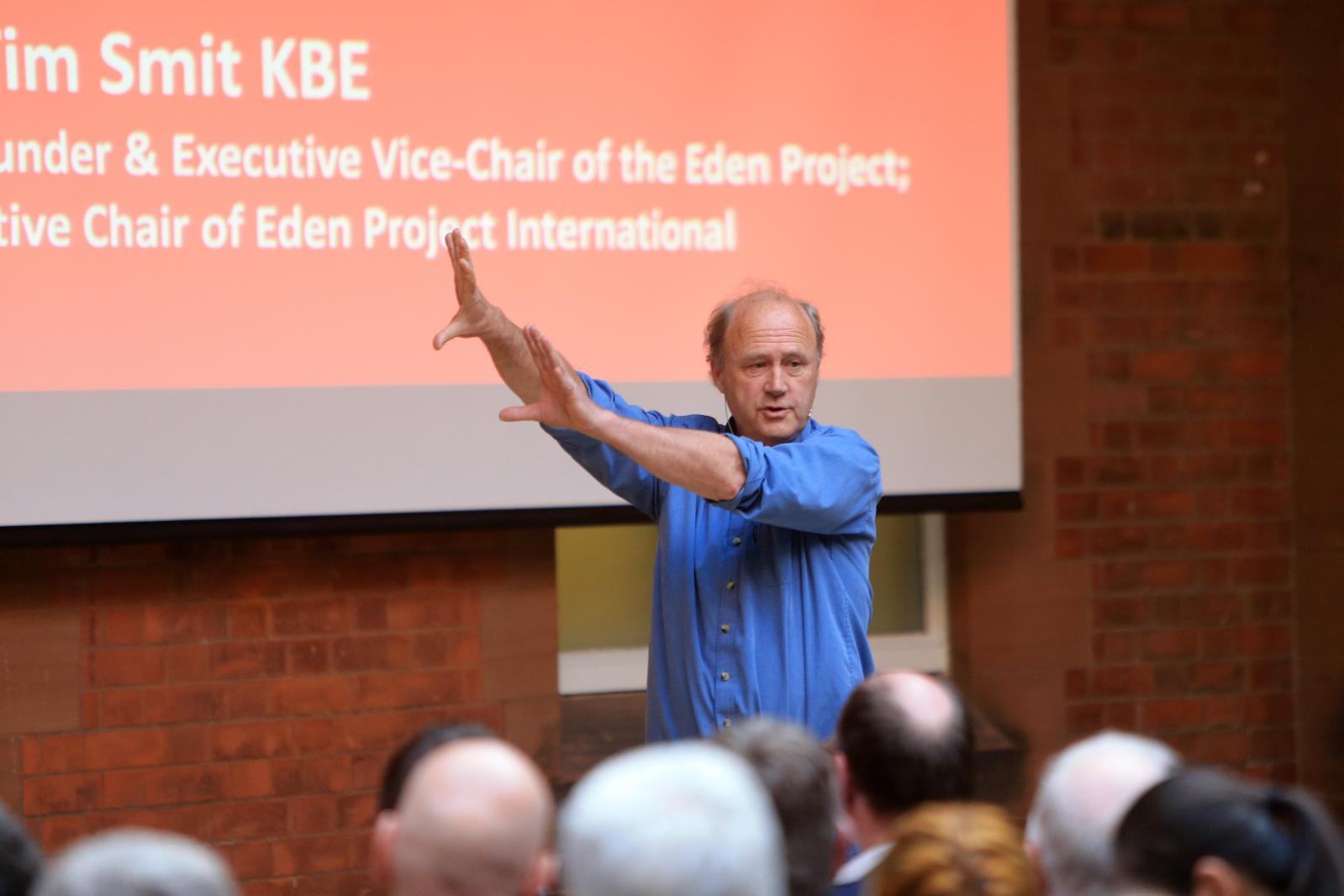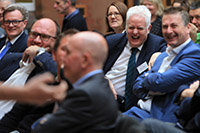 This was according to Eden co-founder Sir Tim Smit, who told a capacity audience at the IGFS Annual Lecture last night that not even Brexit or the lack of a devolved government would dampen his ambition to create a "world-leading educationalresource heralding the second agricultural revolution".
The money for the capital build would come from a combination of public and private investment while the revenue generated by tourism – he was aiming for 400,000 visitors annually – would fund educational and community projects. The whole thing could be up and running within two years, Sir Tim said.
He added that he had fallen in love with the River Foyle, while visiting Derry during its Year of Culture adding, "It is one of the five most beautiful rivers in Europe, but nobody is looking at it. The site we have in mind is a historic and beautiful landscape, with old oak trees and sweeping views down to the water".
His plans, in partnership with both Queen's and Ulster universities and a range of private and public stakeholders, involve merging three adjacent plots of land - Brook Hall, Boom Hall and a former Catholic convent - between Foyle Bridge and Culmore Point.
Sir Tim told the audience at Riddel Hall: "The walled garden at Brook Hall, covering eight acres, is one of the largest I have ever seen. It was originally built before 1690 to feed the city of Derry and I love the symbolism of that."
The intention was to transform one of the most deprived cities in Europe into the "agricultural capital of the world". The new centre would merge a family-friendly visitor attraction with a research facility to trial "the very latest thinking in agronomy, ecology and food production."
Sir Tim, who says he defeated Type 2 Diabetes by managing his diet, is a co-founder of The Eden Project, the well-known visitor attraction in Cornwall, one of the publicly funded Millennium Projects. It saw a former clay mine turned into a futuristic landscape of botanical pods, aimed at demonstrating how all life on earth depends on plants. It attracts more than a million visitors per year and has contributed £1.9 billion into the local economy since 2000. Smit was also instrumental in the Lost Gardens of Heligan, which unearthed – literally – a forgotten 19th century manor garden.
Since 2000, Eden Projects International has established 17 spinoffs throughout the world, including in China, Australia, New Zealand, USA and Dubai.
Sir Tim's address to his Belfast audience was energetic, mischevious and, at times, irreverent.
Director of the Institute for Global Food Security, Professor Nigel Scollan, said the evening had been a great success and had inspired the audience with "the art of the possible". He added: "The trick now is to keep the energy that was in the room and to use it as we progress to the next stage of bringing these plans to life. What we love so much about this idea is that education is at the heart of it, and especially that of students and young people."
The Vice-Chancellor of Queen's, Professor Ian Greer, said Sir Tim embodied much of what IGFS stood for. "They both believe in the interdependence of agriculture, ecology, food production, health, nutrition and wellbeing. In that sense, IGFS is perfectly positioned to be a leading stakeholder."
The IGFS Annual Lecture included a reception of locally sourced food, in partnership with Food NI, to mark Northern Ireland's 'World's Top Food Destination' gong at the recent International Travel and Tourism Awards.
The audience was made up of academics and research students; representatives from the NI agri-food industry and representatives from government and agri-food policy. The event was chaired by journalist and broadcaster, Mark Simpson.