IGFS expert appointed to international veterinary committee
An academic at IGFS and the School of Biological Sciences has been appointed to a senior post at the World Aquatic Veterinary Medical Association (WAVMA).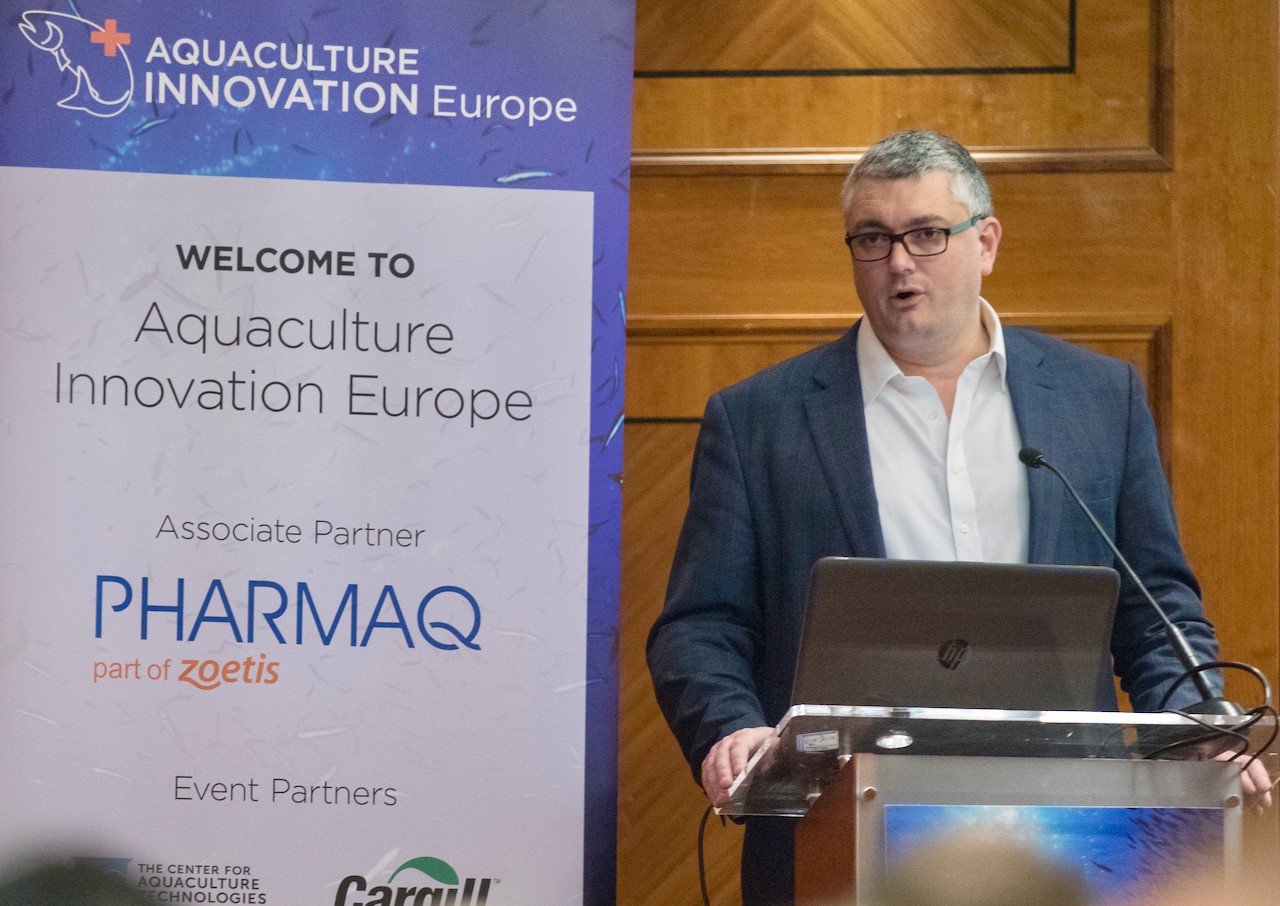 Dr Simon Doherty has been named Director at Large for Europe within the Executive Board of WAVMA.
The Association's mission is to serve the discipline of aquatic veterinary medicine by enhancing aquatic animal-health and welfare, public health, and seafood safety in support of the veterinary profession, aquatic animal owners and industries, and other stakeholders.
A Northern Ireland native, Dr Doherty is a veterinary graduate of the University of Glasgow and past-president of the British Veterinary Association (BVA). He is passionate about a 'One Health' approach and sustainability in food systems and currently chairs the BVA Sustainable Aquaculture Working Group.
He first got involved with the aquaculture sector as Manager of the Fish Diseases Unit at the Agri-Food & Biosciences Institute (AFBI) at Stormont in 2011. He was then recognised as a Certified Aquaculture Veterinarian (CertAqV) by WAVMA in 2016 and went on to Chair the Federation of Veterinarians of Europe (FVE) FishMedPlus Coalition from 2017-2019.
He has spoken at international aquatic veterinary medicine conferences and helped host the 18th International Conference of the Diseases of Fish & Shellfish in Belfast in 2017.
Commenting on his latest appointment, Dr Doherty said: "I am thrilled to accept this new role, especially at a time when sustainable food production is at the fore of the national debate and many people are looking to create affordable, balanced diets, but also taking animal welfare and environmental factors into consideration.
"There is an important role for vets and veterinary scientists in achieving all of that."
IGFS Director Professor Nigel Scollan added: "This well-deserved appointment heightens the international impact and reputation of IGFS experts in the area of animal health, welfare and sustainable food production. It's great to see our research having influence like this on the world stage."
IGFS was placed No 1 in the UK for Agriculture, Food & Veterinary Sciences in the recent Research Excellence Framework (REF).
Media
For further info please contact IGFS Comms Officer Una Bradley on u.bradley@qub.ac.uk