A HISTORY OF PANDEMICS PODCAST
A new podcast that sheds light on how societies and people across millennia have battled infamous pandemics and plagues - facing many of the same issues that we face today with coronavirus (COVID-19).
Discover new insights into the battle with pandemics and plagues, and how they shape the current world. Listen to the experiences of past societies - how doctors in Ancient Greece died trying to heal patients, how the Black Death spread to Medieval Britain from Asia via northern Italy, how people were forced to self-isolate, and more.
Featuring expert commentary from academics within Queen's University Belfast's Faculty of Arts, Humanities and Social Sciences.
Listen To A History Of Pandemics
Check Out The Episodes Below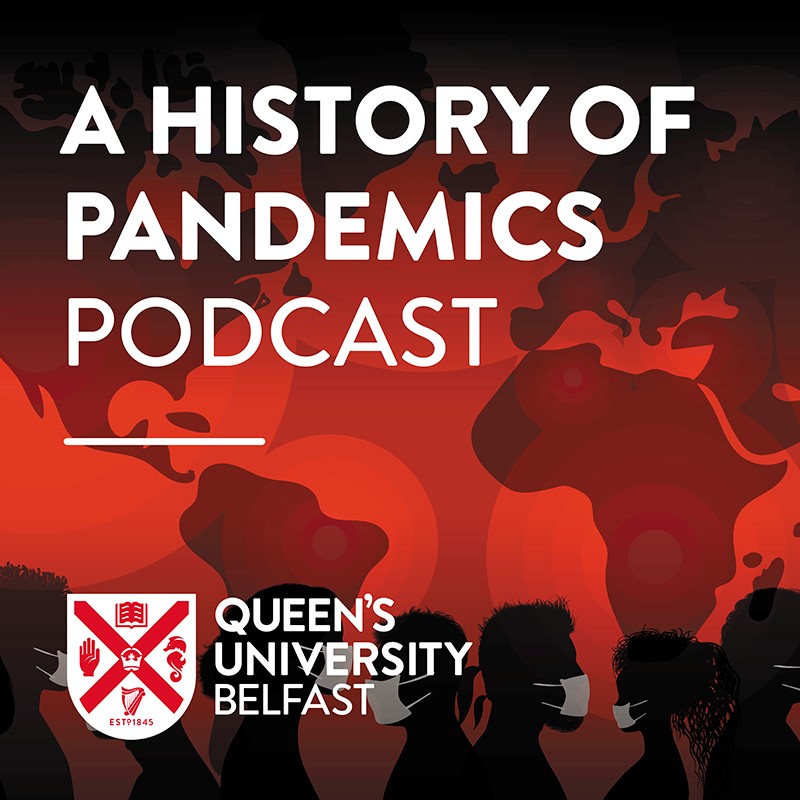 Bonus Episode
Economies Under Strain
A discussion on how the coronavirus pandemic might lead to long-term changes to where we live, our cityscapes and our working practices.
Featuring Dr Graham Brownlow and Dr Niall Farrell, lecturers at Queen's University Belfast. 50 min