FACULTY OF MEDICINE, HEALTH AND LIFE SCIENCES
UCAS APPLICANT EVENT
For September 2022 entry
EXPLORE YOUR FUTURE AT QUEEN'S
Thank you for applying to study at Queen's University Belfast. We are delighted to invite you and your family to join us at our virtual applicant event to find out more about your degree and the world class experience that awaits you at Queen's University Belfast.
Choosing the right degree and University is a major decision and we are here to support you every step of the way. Our online applicant event will give you the opportunity to find out more about your degree of choice, engage with our teaching staff and we can help with any queries you may have.
Date: Thursday 3rd March 2022
Time: 6pm - 9pm (UK Time)
Venue: Online
**Please note, this event is open to all applicants and this invitation does not constitute or infer an offer to study at Queen's University Belfast. If your application is confirmed as unsuccessful before the event, you do not need to attend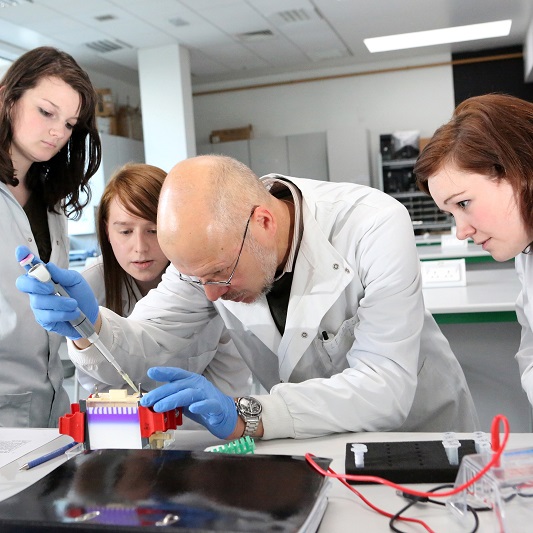 This virtual applicant event is for applicants to the following courses:
Agricultural Technology
Biochemistry
Biological Sciences
Environmental Management
Food Quality, Safety and Nutrition
Marine Biology
Microbiology
Zoology
Biomedical Science
Human Biology
Pharmaceutical Biotechnology
Pharmaceutical Sciences
Pharmacy (MPharm)
(Please note Medicine, Dentistry and Nursing are not included as they conduct interviews and will hold subject specific events later in the year.)
WHY SHOULD YOU ATTEND?
This event will provide you with the opportunity to:
Meet the academics on your course of choice.
Find out more about your undergraduate degree including course content, hours of study, assessment methods and the career opportunities.
Hear from current students about their personal experiences and gain a real insight into student life at Queen's
Learn more about the range of study abroad and employability opportunities.
Experience interactive sessions with the schools, and drop in sessions to speak to both Admissions and Accommodation.
* It is important that you complete the below registration for so that we can send you the links and event information.
To get the most from the event we recommend spending some time beforehand researching your course and the University. You can find lots of information on the course finder section of our website about teaching methods, assessment methods and modules. Please use the applicant evening as an opportunity to ask us questions about your course, accommodation, and student life in general.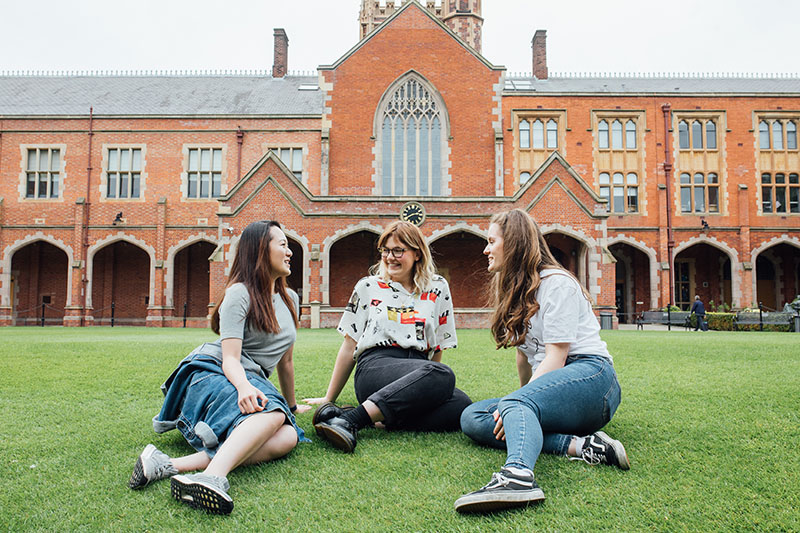 PLAN YOUR DAY WITH US
Programme of events will be available soon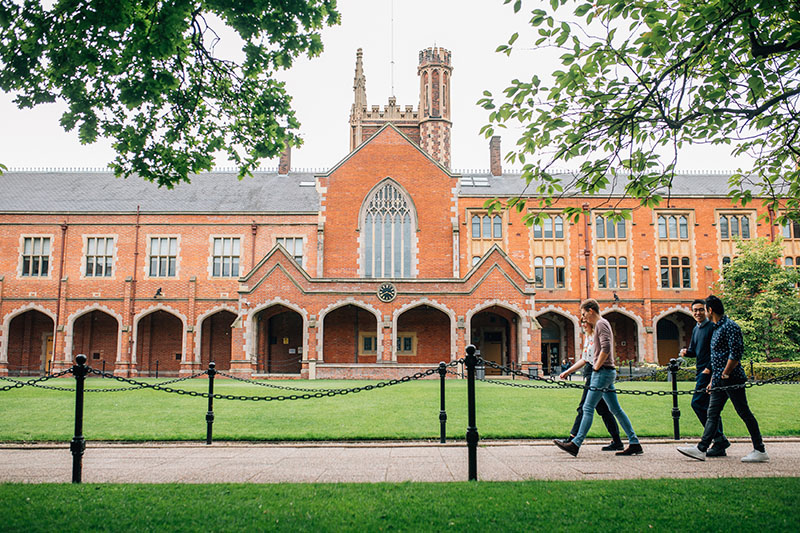 On Campus Offer Holder Day 19 March and 14 May 2022
These are invite-only events for students who have made an application to Queen's University and are holding either a Conditional or Unconditional offer to study with us starting in Sept 2022. Due to current circumstances these in person and on campus events will be restricted by numbers so registration is essential. These events will give you an opportunity to tour our campus, chat to current students, visit our support services and view our state-of-the-art learning facilities.
All successful applicants who receive an offer will be emailed with a link to register for this event
Why Choose Queen's
RANKED IN THE TOP 170 IN THE WORLD FOR GRADUATE PROSPECTS
(QS Graduate Employability Rankings 2022)
World-class university
'One of the world's most beautiful universities' (Huffington Post), Queen's is the 9th oldest university in the UK, established in 1845 with over 170 years of teaching excellence.
The UK's Best Value Student City
Belfast has the lowest cost of living in the UK (Mercer Cost of Living City Ranking 2023)
Employment potential
Queen's offers opportunities for work placements, industry-led programmes and ground breaking research projects. 96% of Queen's graduates are in employment or further study six months after graduation
State-of-the-art facilities
Be taught by world-leading researchers and experts in their field in state-of-the-art facilities. 15 Queen's subjects in the top 200 in the world (QS World Rankings by subject 2023)