Episode 4
This episode is all about Social Impact and features two companies MADLUG and The Turnaround Project forging the way for social entrepreneurship in Northern Ireland.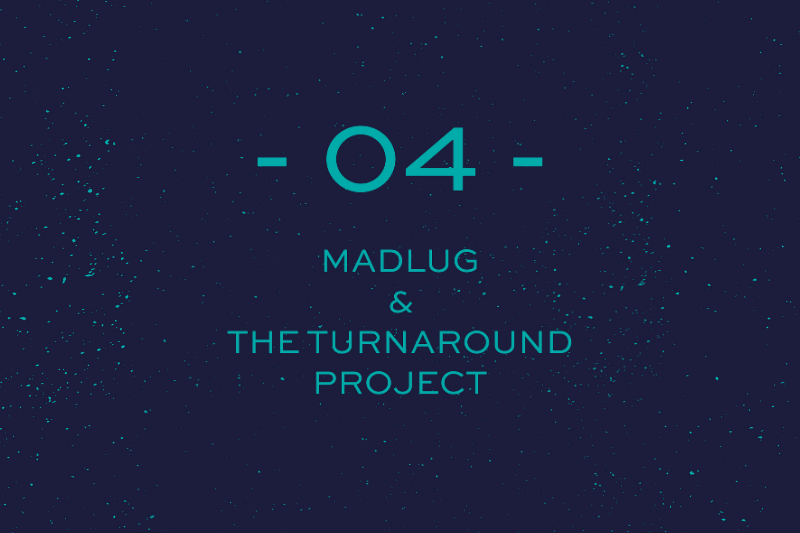 DAVE LINTON / MADLUG
Dave Linton is the founder of MADLUG, a company he set up in 2015 after he discovered how many children in care carry around all of their possessions in a bin bag. With a "buy one - gift one" purchase model, customers have helped to give over 15,000 bags to date to children in care in the UK & Ireland. Each bag produced has a label that says "You are incredible" to remind every child that they have value, worth and dignity and during the lockdown, MADLUG has created an activity book for young people.
Find out more:
https://www.madlug.com/
Social:
https://www.instagram.com/wearemadlug/
https://twitter.com/wearemadlug
RICHARD GOOD / THE TURNAROUND PROJECT
Richard Good is the Director of The Turnaround Project, supporting people on their journey away from the justice system through training, support and employment. Richard's career has spanned the world of politics, justice and more recently social entrepreneurship and he has worked internationally in countries including Ukraine, Iraq and Sudan. As well as The Turnaround Project, Richard has helped start up Big Loop Bikes, a project re-training those with barriers to employment and is a Trustee of Pivotal, a Northern Irish public policy think tank.
Find out more:
https://www.theturnaroundproject.org/
https://www.facebook.com/bigloopbikes/
https://twitter.com/turnaroundproj
https://twitter.com/bigloopbikes
LISTEN