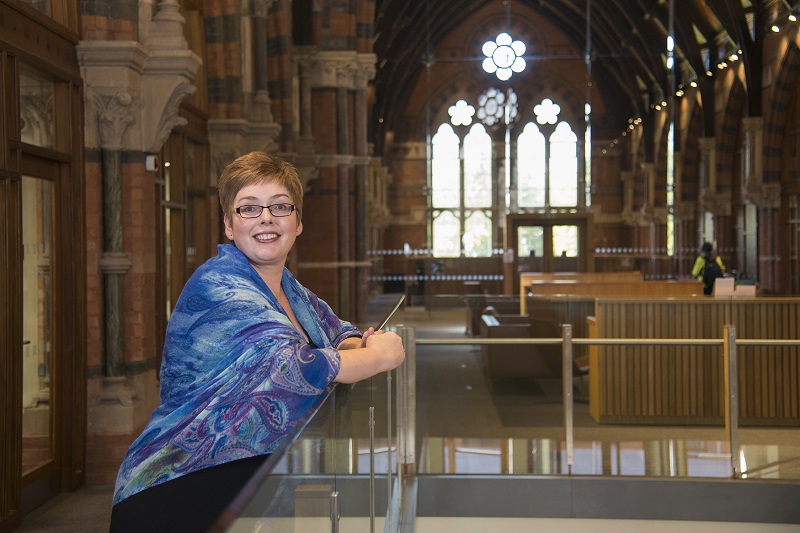 DEAN OF GRADUATE SCHOOL
PROFESSOR MARGARET TOPPING
"Welcome to The Graduate School. My goal is to make The Graduate School a dynamic intellectual hub which creates a community based on challenge between disciplines."

Graduate School Manager
Kara Bailie

PA to Graduate School Dean
Catherine Pollitt
ENGAGEMENT
WE ARE THE POSTGRADUATE ENGAGEMENT TEAM
The Postgraduate Engagement Team provides advice and support for Postgraduate Students throughout their studies as well as directly engaging with students, organising regular postgraduate community events, entrepreneurship and our weekly Postgraduate Updates.
Postgraduate Engagement Team
The Graduate School
Tel: 028 9097 2585
Email: graduateschool@qub.ac.uk
TRAINING AND DEVELOPMENT
WE ARE THE TRAINING AND DEVELOPMENT TEAM
The Training and Development team are responsible for coordinating and supporting the delivery of the skills-based courses with the Postgraduate Development Programme. We deliver the induction sessions throughout the year, offer consultancy and support to help students prioritise their personal development plans and deliver programmes such as Master Your Leadership Programme and the CMI Level 7 certificate in Strategic Leadership and Management.
Postgraduate Training and Development Team
The Graduate School
Tel: 028 9097 5239
Email: pg.skills@qub.ac.uk
EMPLOYABILITY AND ENTERPRISE
WE ARE THE EMPLOYABILITY AND ENTERPRISE TEAM
The Employability and Enterprise team offer a range of innovation, enterprise and career development programmes and workshops which include a range of methodologies such as 'Design Thinking' and 'Storytelling with Impact' to support postgraduates in understanding how their research makes an impact on local and global challenges. We also offer 1-2-1 career guidance and business mentoring sessions to support students in articulating their skills and support in their chosen career path.
Postgraduate Employability and Enterprise Team
The Graduate School
Tel: 028 9097 2585
Email: graduateschool@qub.ac.uk
AWARDS
WE ARE THE POSTGRADUATE AWARDS TEAM
The Postgraduate Awards Team are responsible for the management, administration and payment of postgraduate studentships and funding awards across the University. You can find all of the funding information on our website.
Postgraduate Awards Team
The Graduate School
Tel: 028 9097 2585
Email: graduateschool@qub.ac.uk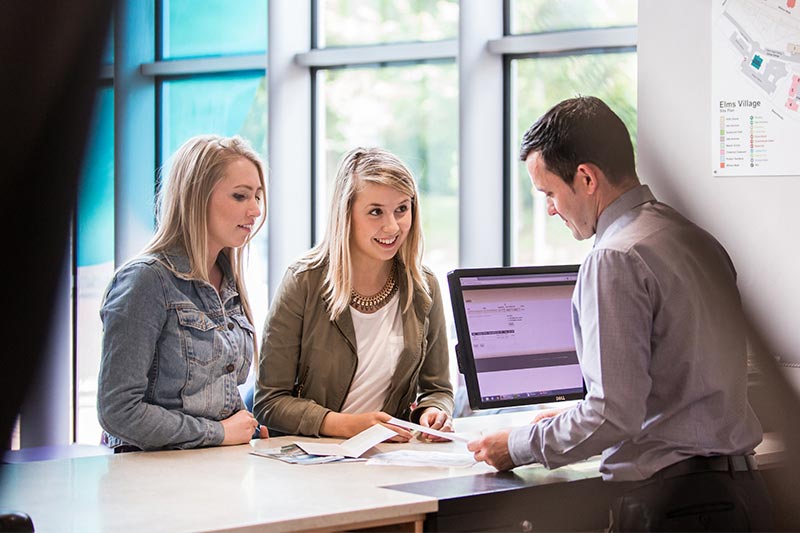 Postgraduate Community Assistants
Our dedicated team of Community Assistants are here to offer peer support and point you in the right direction.