Research Profile: Cameron McEleney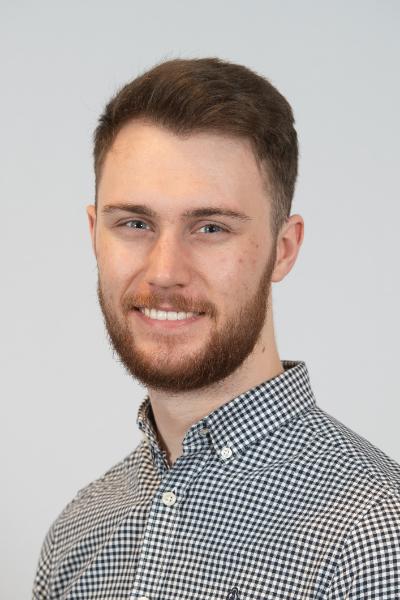 Image Gallery (1000486)
Cameron McEleney
After graduating with a Theoretical Physics (BSc) from the University of Glasgow in 2020, I originally planned to join the Royal Air Force; having been awarded an RPAS bursary in 2018 and also completing my Private Pilot's License that same year. However, after a summer scholarship from the Carnegie Trust for Scotland in 2019, and experiencing what a research environment was like, I decided to change direction. Part of the appeal of the CDT PIADS programme is being able to study at and travel to a multitude of institutions as part of PhD in order to experience a diverse range of work environments.
General Research/Science Interests:
I currently have an interest in electromagnetism and condensed matter physics including the anisotropy of materials that can act as hyperbolic media and hyper-lenses constructed from such media that involve negative refraction. As part of PIADS I look forward to learning more about integrated photonics applications of these two main topics including through uses in waveguides, biosensors and medical imaging systems.
Talks / Presentations:
As part of 'European Researchers' Night 2020' with Corks Discovers, I will be releasing several short videos about academia and how scientists from my childhood influenced my decision to pursue a PhD.
Publications:
Wu, X., McEleney, C.A., González-Jiménez, M. and Macêdo, R., 2019. Emergent asymmetries and enhancement in the absorption of natural hyperbolic crystals. Optica, 6(12), pp.1478-1483.
A manuscript titled 'Through a glass—sometimes—darkly: unidirectional light propagation in natural crystals' has just been accepted for publication and will be published in Optica's 'OPN's Year in Optics' December 2020 magazine!
CDT Involvement:
I'm currently the first year representative on the External Engagement & Outreach Committee.
Impact Activity:
Currently, I'm completing the process of becoming a STEM Ambassador! After this is finished, I hope to design lab experiments and small lessons for school pupils to show them that STEM can be accessible at any level. I'm currently getting training on creative short videos and promotional material so I hope to use these video editing skills to design my own materials. I'm also a demonstrator at Queen's University Belfast for their first year 'Mathematics for Physics' course as well as their third year 'Computational Physics (Python)' course. As well as helping to teach Python, I'm learning how to use Python for machine learning and data analysis.
Finally, I'm doing some research alongside my studies that builds upon my BSc dissertation in the hopes of creating a working simulation that my supervisor and I can use as part of a publication in the near future. My hopes moving forward are to combine my coding with teaching, to create small packages to help physics students learn to code in Python with guided examples. I also hope to continue networking in both industry and academia so that I can assist a supervisor in their work while also expanding my own knowledge!
Any other info?
When I'm not studying, I'm often at the gym to play badminton or taking evening classes in German to build up to taking a CEFR (B2) exam.
Testimonial:
The diversity of modules offered by the universities, IPIC and industrial partners give you an incredible breadth of knowledge on offer. Every student and staff member is friendly and hardworking, which creates a motivating and collaborative atmosphere. Although it has been hard in lockdown, there are still a number of virtual coffee days and online events so we can mix as both as cohort and a programme.
Contact me:
My email address is c.mceleney.1@research.gla.ac.uk and my LinkedIn account is at: https://www.linkedin.com/in/cameron-mceleney-44122b1b8/