"Heritage and climate nexus: the role of heritage in climate mitigation and adaptation planning", an online research seminar by Dr. Linde Egberts, Vrije Universiteit Amsterdam.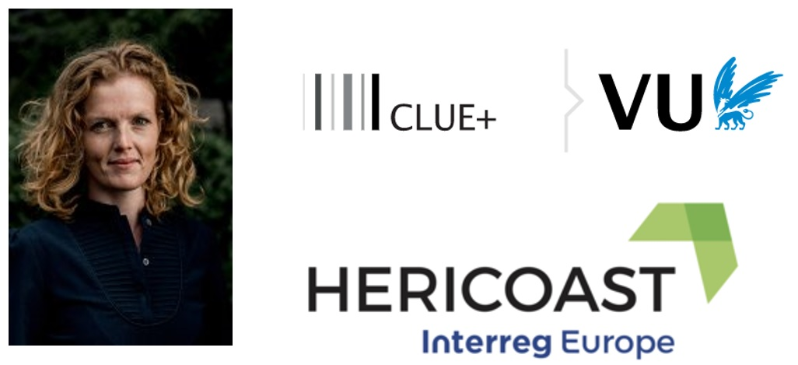 ---
The theme of Linde's seminar will be about how heritage is taken into account when planning climate adaption and mitigation. Linde is keen for this to be an opportunity for open discussion, so please do bring along your ideas!
Prof. Keith Lilley will be chairing the online meeting and you will be able to access it here Click here to join the meeting
About Dr Egberts research in heritage…
Dr. Linde Egberts works as an Assistant Professor in the interdisciplinary field of Heritage Studies. She is trained as a human geographer and cultural historian at Utrecht University and Vrije Universiteit Amsterdam, where she defended her PhD thesis Chosen Legacies in 2015. Her research interests are in heritage, identity, regions, landscape, tourism and identity. (https://research.vu.nl/en/persons/linde-egberts)
Linde Egberts represents the Research Institute CLUE+ as an advisory partner in the project HERICOAST, which addresses the management of heritage in European coastal landscapes. It is her task to provide the project with a solid academic and conceptual framework, to reflect on the ongoing process of knowledge transfer within the project and to develop new insights in the specific values, uses and physicality of coastal landscapes and their challenges for heritage preservation and development.
Linde Egberts combines her research endeavours with coordinating the master Heritage Studies, teaching courses on spatial heritage and transformations and supervising master's thesis in the same field.