Our Places, Our Pasts, Our Perspectives Heritage Project at Corrymeela
Corrymeela is an organisation seeking to aid communities which suffered through the violence of the Northern Irish conflict. They are offering a 'Leadership in Heritage Course' as part of their 'Our Places, Our Pasts, Our Perspectives' Project.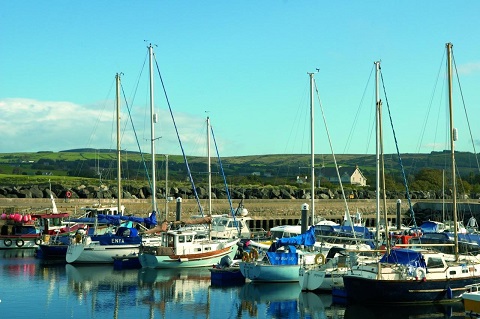 Corrymeela's project, Our Places; Our Pasts; Our Perspectives supports local communities to interrogate and interpret contested heritage in their local landscape and build peaceful, inclusive and sustainable places.
The project aims to build a community of practice around engaging with contested heritage in Northern Ireland. Corrymeela recognises that at a local level many people are already involved in this work and making positive change within their communities. They also know that this type of work can often be difficult and isolating.
Corrymeela wants to connect with local leaders and facilitators across the heritage and community development sectors interested in social innovation. They want to create space for reflection, collaboration an shared learning. They want to develop a shared understanding of best practice in contested heritage based on ethical and participative principles.
What is required to participate in the course?
Our colleagues at Corrymeela would like to hear from individuals who are committed to engaging with contested heritage in a divided society, with an ability to identify opportunities for making change within your place of work or residence.
The course will be delivered through a combination of online and in-person learning. The course will consist of a full day session in person at Eastside Partnership, two weekend residentials held at Corrymeela and additional online sessions in between these activities to support participants. (In person activities may be subject to change according to current Covid-19 restrictions.)
The course has been accredited by OCN at Level 3 with 6 credits. Completion of the accreditation is not essential for participation. Assessment will be through a number of practice-based tasks and the design of a contested heritage project relevant to your work or residential context. Two days additional mentoring support will be offered to each participant as you set out to put your learning into practice in your place of work or residence.
Dates:
Full day: 11th February 2023 (Eastside Partnership, Belfast)
Residential: 3rd- 5th March 2023
Residential: 14th-16th April 2023
With additional online sessions and resources to provide support and mentorship alongside in-person learning
Cost:
The course is fully funded through our grant from National Lottery Heritage Fund and the Community Relations Council. The only charge is for the accreditation fee which is £30.
Media
How to apply:
If this sound like something you'd like to be part of, please contact Dr Rhianne Morgan: rhiannemorgan@corrymeela.org
To register your interest in participating on this course, please complete the following form:
(Please note that places are limited)
More information on the project and partnership can be found at https://www.corrymeela.org/programmes/legacies-of-conflict/our-places-our-pasts-our-perspectives-project