The Plays: 'Faith Healer' (1979)
Premiered
5 April 1979 at the Longacre Theatre, New York City.
Published in
Illustrations by
Ashwin Chacko, commissioned by the Friel Reimagined Project, 2022.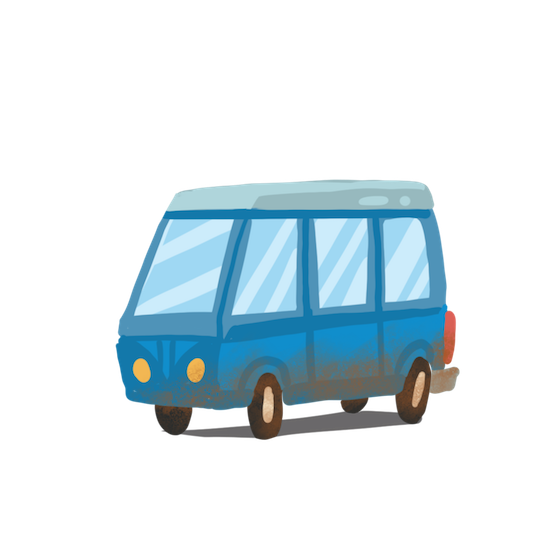 'I'd recite the names to myself just for the mesmerism...'
Separated in time and space, three protagonists each look back over the many years they shared at close quarters. Frank Hardy (or 'The Fantastic Francis Hardy – Faith Healer' as the tattered banner behind him proclaims), his wife Grace and his manager Teddy hold shared memories and tight bonds. All of them can recite by heart the names of various Scottish and Welsh villages.
These were the remote places they toured in their small van in the hopes of finding a willing, or believing, audience for Frank's apparently miraculous healing. Yet in his design for the play, Friel maintains a stubborn separation between them: each of the three must remain alone on stage with their troubled thoughts and the unresolved mysteries of their lives. In long soliloquies – challenging for even the most accomplished of actors – the three of them turn their memories over and over in their minds. They remember places they visited and sights they witnessed: a handful of astonishing marvels are set against a backdrop of long days and nights on the road, when perhaps a few punters would straggle into desolate church halls. Even on the nights when they did draw a crowd, nothing was likely to happen. They retrace their journeys along winding country roads that would eventually lead them back to Ireland and a fateful night in Ballybeg.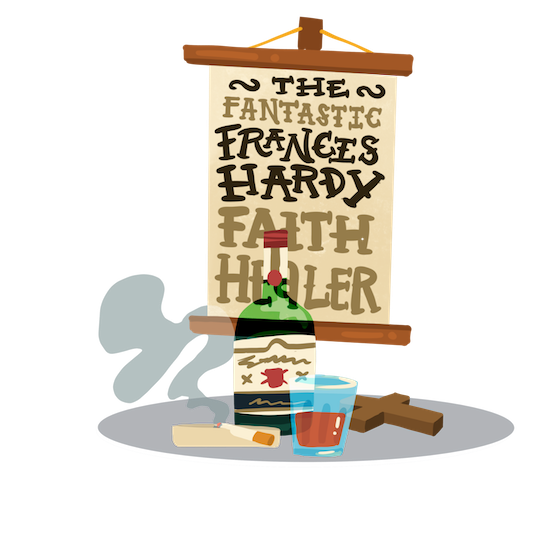 Frank, Grace and Teddy also reflect on their relationships with one another, but they are never granted the opportunity to stand face to face: to pose the questions they have longed to ask or to offer explanations in return.
Wandering through an empty parish hall, Frank pursues an endless debate with himself about his mysterious calling. He's not convinced about what he is capable of – or what he really did or didn't do. There is a longing for connection and meaning; Frank certainly seems to be baring his soul and maybe attempting to set the record straight. But he never does find for himself a satisfactory explanation. Meanwhile, in her barebones kitchen, 'the remains of a bottle of whiskey' on the table, Grace has some answers for Frank. Even if we might doubt that Frank would listen to her, being too wrapped up in his own reveries, Grace can finally unburden herself of her own powerful testimony. While Frank grapples with the meaning of his life in ways he could never reveal to his usual audience of downtrodden punters, Grace reveals a personal memory of her time in the Highlands that has left an indelible mark on her ever since.
There is a powerful and sometimes harrowing intimacy to the drama.
Just as the three are left alone on stage, we are left to ponder their conflicting statements (did the sun shine in Kinlochbervie or did it rain all day?) It can be hard to say if they are wildly embellishing their stories or adding missing nuance. It is only when Teddy's moment in the spotlight arrives that the audience might feel able to breathe easier. As a sentimental record plays, Teddy sits ensconced in his comfortable armchair, a raconteur with a glint in his eye. Surrounded by memorabilia from his lifetime in entertainment, his demeanour and sense of humour shines a light in the darkness. But even he, eventually, must take stock of what he has witnessed, before giving way once again to Frank for the final act – when he will re-emerge in Ballybeg for his long-anticipated homecoming.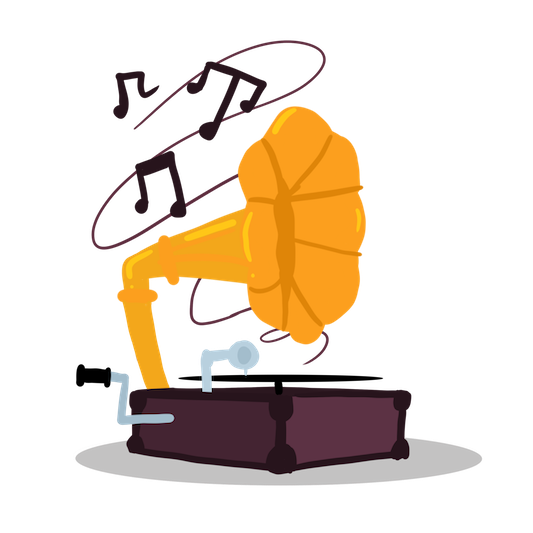 Frank suddenly leaned across to one of the wedding guests - a young man called Donal - and said 'I can cure that finger of yours'.
Grace recalls the night in the pub in Ballybeg.
Hardly ever cities or towns... Seldom England because Teddy and Gracie were English and they believed, God help them, that the Celtic temperament was more receptive to us.
Frank explains how the trio found themselves on the road travelling between Scottish and Welsh villages.
More on Faith Healer
DeVinney, Karen (1999). 'Monologue as Dramatic Action in Brian Friel's Faith Healer and Molly Sweeney,' Twentieth Century Literature 45(1), pp. 110-119.
Gleitman, Claire (2009). 'Three Characters in Search of a Play: Brian Friel's Faith Healer and the Quest for Final Form', New Hibernia Review 13(1), pp. 95-108.
About the Illustrator
Ashwin Chacko is a storyteller and motivational speaker based in Dublin. Ashwin specialises in positive visual storytelling. He helps clients connect with their audience through illustrations and design. He is interested in uncovering the social interactions that drive culture. He seeks to capture these moments in bold lines and shapes, his compositions focus on a strong use of characters intermingled with typography and patterns. He likes to describe his work as positively playful.
About the Friel Reimagined Illustration Programme

The Friel Reimagined Project is delighted to work with five talented Irish and Northern Irish illustrators to help introduce Friel's work. Each of them has each chosen one of Friel's plays to interpret in their own illustration style. Their work will appear on the Friel Reimagined website throughout 2022.

| Illustrator | Play |
| --- | --- |
| Fuchsia MacAree | Philadelphia, Here I Come! |
| Lydia Hughes | The Freedom of the City |
| Ashwin Chacko | Faith Healer |
| Dermot Flynn | Translations |
| Ashling Lindsay | Dancing at Lughnasa |