Global Conflict | The Human Impact
Global Conflict | The Human Impact will bring together scholars, leaders and practitioners to address the human cost of violent conflict and identify emerging strategies for conflict resolution. Coming two decades after the Good Friday Agreement, this conference offers a distinctive opportunity to assess the lessons learned from the peace agreement, as well as the daunting challenges and human toll of the world's current refugee crisis; the largest population of displaced people since World War II.
Gathering at Queen's University Belfast, leading voices from around the world will engage in robust debate and discuss strategies that focus on reducing the prevalence of violent conflict and its tragic impact on people, especially families. Key content areas will include Northern Ireland, Colombia and the Global Refugee Crisis, notably it's impact on families.
The Troubles in Northern Ireland
Beginning in 1968, the Troubles led to 30 years of violence over Northern Ireland's political and religious identity. The unionist and primarily Protestant majority desired to remain part of the United Kingdom, while the nationalist and republican minority – overwhelmingly Catholic – sought to join the Republic of Ireland. Over the course of the Troubles, the violence committed in Northern Ireland, England and the Republic of Ireland led to more than 3,600 deaths and at least 50,000 injuries. The increasing violence from all sides led the British government to intervene, sending troops in 1969 and suspending the Northern Ireland parliament for direct rule in 1972.
In the years following, diplomatic attempts to reach peace and restore Northern Ireland's self-government included the 1973 Sunningdale Agreement and 1985 Anglo-Irish Agreement, both of which sought compromise with a devolved, power-sharing administration and governmental or advisory role for the Irish government. In 1994, a cease-fire was declared. Although it was later broken, both sides were weary of the war and willing to negotiate.
Chaired by U.S. Senator George Mitchell, peace talks began in earnest in 1996. Crucially, the negotiations included the groups associated with paramilitaries, as long as those organizations agreed to pursue exclusively peaceful and democratic resolutions. After more than two years of negotiations and the personal participation of Prime Minister Tony Blair and Irish Taoiseach Bertie Ahern, the Good Friday Agreement was signed on April 10, 1998. All parties agreed to share power, and to move forward with Irish reunification only if approved by separate majority votes on each side of the border. The historic agreement restored peace, but the implementation of a new, power-sharing government proved fragile. Direct British rule was re-introduced from 2002 to 2007, when the amendments of the St. Andrew's Agreement led to a restoration of the devolved Northern Ireland government.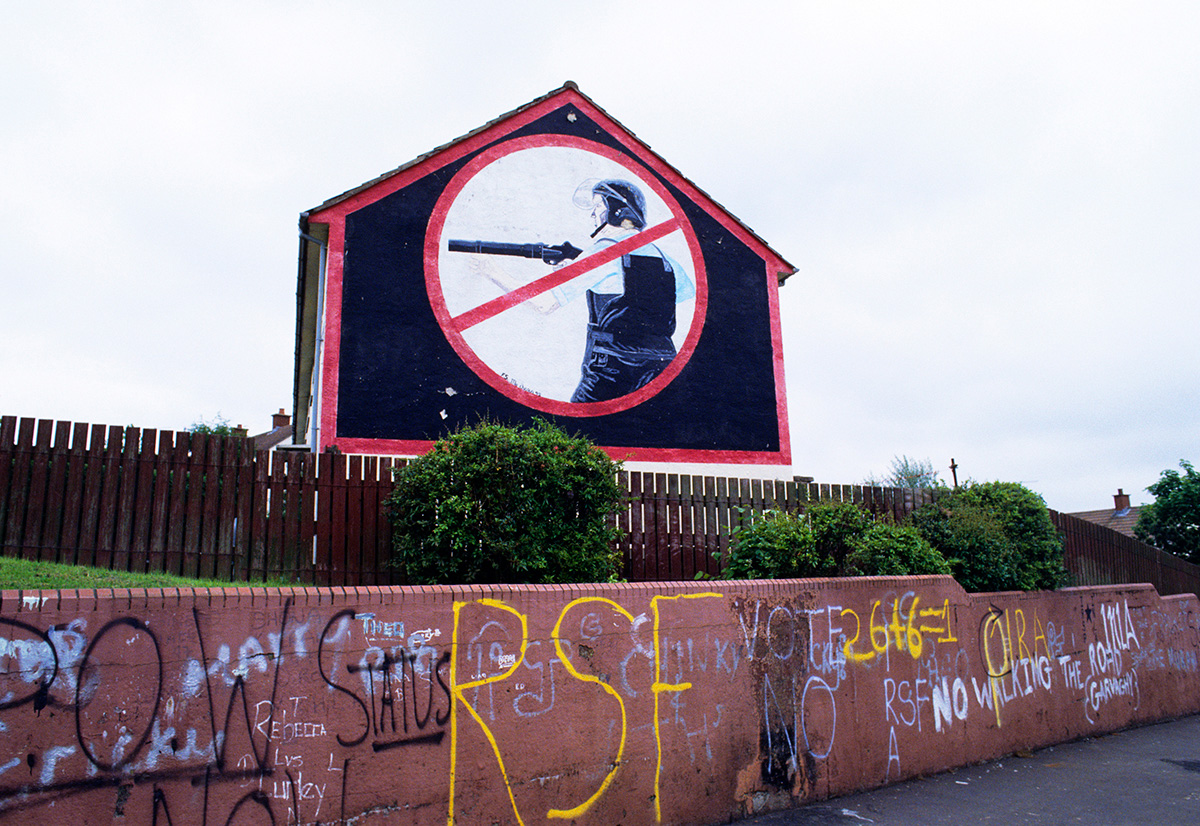 Colombia Peace Process
The violence between the Revolutionary Armed Forces of Colombia – People's Army (FARC-EP) and the Colombian government spanned more than 50 years before the historic peace accord was ratified on December 1, 2016. It was the longest conflict in Latin America, resulting in more than 250,000 deaths and the displacement of seven million Colombians. The conflict arose out of the country's 1948-1958 civil war, which ended with "The National Front," an agreement to share political power between its two most powerful Liberal and Conservative parties. However, the agreement allowing each party to control the government and economy for four years also prevented other parties from holding power or participating in elections. Several dissident groups were formed to overthrow the government, including the FARC, which represented marginalized, primarily rural citizens with pro-Communist views.
The FARC grew in strength and power in the 1980s and 90s, leveraging guerrilla warfare and terrorism techniques and financing weapons by illegally trafficking cocaine and kidnapping citizens for ransom. As the violence between the FARC, government forces, paramilitary and other rebel groups escalated in the 1980s and 1990s, peace talks were attempted in 1985 and 1999, but ultimately fell through. In 2002, the Colombian government launched a renewed military offensive against FARC.
When President Juan Manuel Santos took office in 2010, he began secret peace talks with FARC – inspired by the success of Northern Ireland's peace process and power-sharing government. Formal peace negotiations began in 2012, helmed by Sergio Jaramillo Caro and hosted primarily in Cuba. In September 2016, a historic peace accord was signed, finally ending 52 years of conflict. The agreement was the first peace accord in Latin America that did not end in full amnesty, but sought to balance peace and justice with a transitional justice tribune and truth commission to investigate all complaints about war crimes. The peace agreement included rural reforms to diminish poverty and inequality; the political participation of FARC and other dissident groups; reparations for victims; the re-integration of FARC members into Colombian society; sentencing for FARC members convicted of war crimes; and plans for FARC to demobilize, disarm, and end its involvement in drug trafficking. The agreement was narrowly rejected by Colombian voters in October 2016, but a revised peace accord – emphasizing clearer punishments for FARC members convicted of crimes – passed Congress and was officially ratified on December 1. President Santos was awarded the 2016 Nobel Peace Prize for his work to end more than 50 years of violence.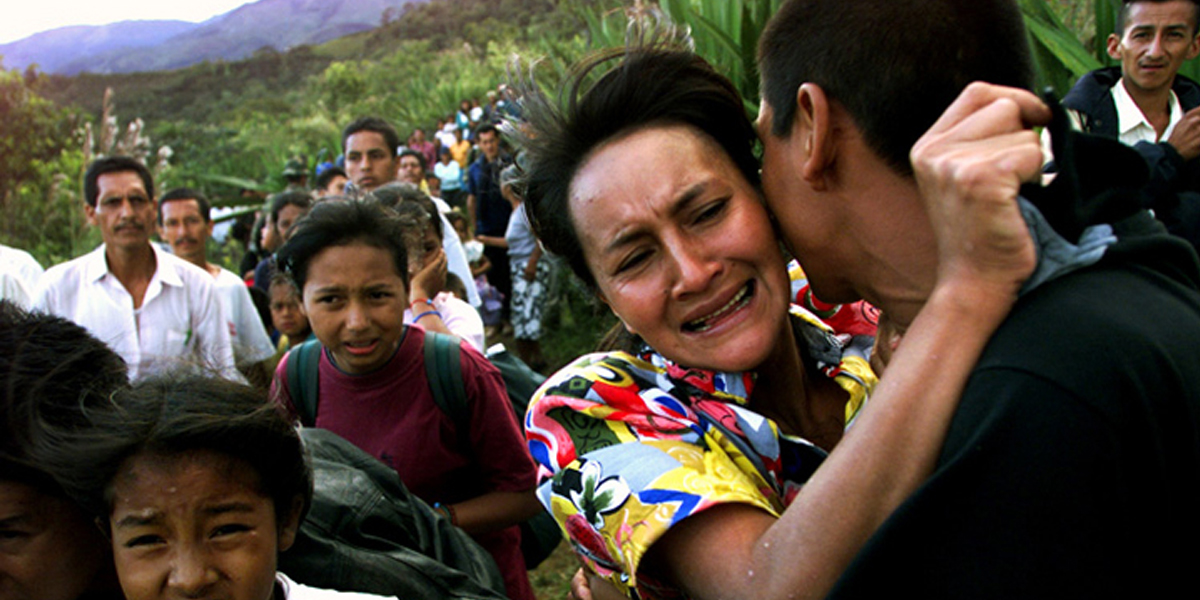 Global Refugee Crisis
Policy Responses to the Refugee Crises
According to the UN Refugee Agency, 84 percent of today's refugees are hosted by developing countries – with limited resources to address the needs of refugee populations. And in recent years, less than five percent of refugees have been able to return home. This illustrates the central policy challenge for nations responding to the refugee crises, as the traditional humanitarian and legal framework was developed after World War II to provide short-term, lifesaving assistance to those displaced at the end of the war. And today's refugee crises will not be short term. According to the Brookings Institution, it will take 26 years before the average refugee can return home. For most refugees, integration or resettlement in a host country will be the most durable solution. To address the refugee crises successfully, nations must now replace short-term responses with strategic long-term policies that empower refugees, benefit host countries and seek to end the factors leading to displacement.
Leading organizations – including the European Council on Foreign Relations, the Brookings Institution, and Catholic Relief Services – have developed policy recommendations for nations to holistically address the refugee crises around the world. These recommendations include creating financing and policy opportunities to improve the education, employment and self-reliance of both refugees and host populations; developing partnerships with private sectors to provide access to financial services and business opportunities; designing legal and humanitarian opportunities for refugees to integrate; offering greater support to strained host countries; addressing the thriving and dangerous practice of human smuggling; and using foreign policy to end conflict and address the factors contributing to global displacement, which may require intensive mediation, close partnership with regional actors or challenging allies that are interfering with countries' peace processes.
Impact on Families
According to the Council on Foreign Relations, the world is grappling with 25 major global conflicts – none are improving, and ten are getting worse. This level of global conflict has led to the greatest refugee crisis since World War II. Today, one in every 113 people is displaced, with someone pushed from their home every three seconds. This equals 700,000 Rohingya, 3 million Yemenis, 4 million Sudanese, 4 million Congolese, 5.4 million Iraqis and 6.5 million Syrians, to name a few. Nearly 67 million people are forcibly displaced worldwide – more than the population of the United Kingdom – and half these are under the age of 18. In 2016, there were at least 75,000 unaccompanied or separated children, who are facing greater risk for exploitation and abuse without their families.
The impact of the refugee crises on families has been devastating, leading to financial instability, lack of education and employment opportunities, and – most significantly – unexpected separation from close family members. Many refugees are prevented from reuniting with family members due to the host country's admission and reunification policies, which may prioritize only parents and minor children, and are often complex, lengthy and unaffordable. Research studies by Oxfam, the Refugee Council, The UN Refugee Agency, and Columbia Global Centers found that the forced separation often leads to intensified trauma, less social support, exacerbated financial burdens, child labor, debt accumulation, strained relationships, heightened anxiety and mental health risks, lost education opportunities for children, an inability to focus on integration activities, and extreme measures to see family again – sometimes to the point of poverty or dangerous trips with smugglers. "We hear one sentence from so many people," Dorthea Lindenberg, an advisor at the BBZ refugee support center in Berlin, told InfoMigrants. "They say, 'I would rather die together with my family than to stay here alone.'"