Creating Sustainable Urban Growth
MSc City Planning and Design
QUEEN'S UNIVERSITY
7TH IN THE UK FOR BUILDING AND TOWN AND COUNTRY PLANNING
GUARDIAN UNIVERSITY GUIDE 2022
In an increasingly urbanised world, cities represent both the greatest social, environmental and economic challenges and opportunities for planners and urban designers alike to create more sustainable environments and just societies.
MSc City Planning and Design at Queen's University develops planning research, urban analysis and design skills before allowing you to decide whether to complete an urban design thesis or dissertation. Both of these options can be completed as work-based studies in partnership with external organisations with opportunities for summer placements
Applications for 2023 entry are now open
Register your information below for more information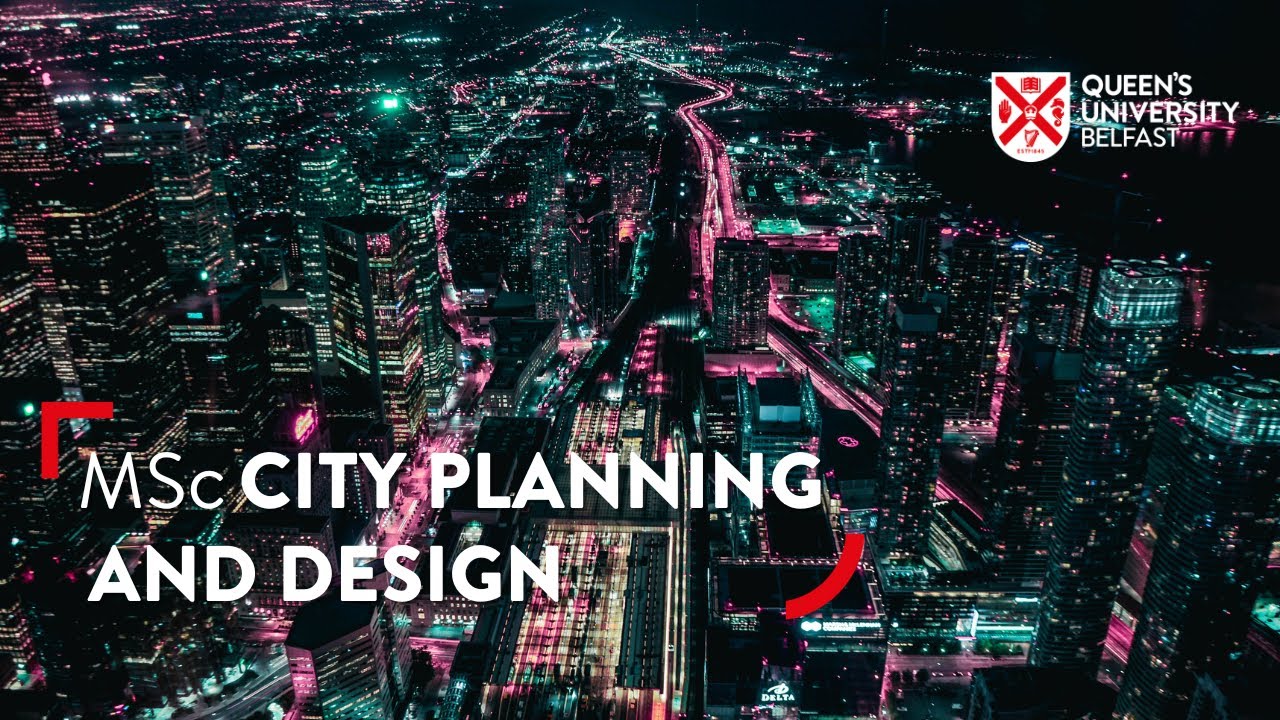 MASTERS IN CITY PLANNING AND DESIGN
This course is unique having been driven by engagement with practice rather than adhering to traditional academic subject areas. The core skills that urban designers and planners need have been clearly defined and form the basis for the course.
The members of staff responsible for delivering the MSc are from a variety of professional and research backgrounds. Staff expertise includes international development, sustainable development, development economics and planning policy and practice. Each member will give a different perspective within the course, such that both theoretical and applied elements will be fully developed and a rounded high-level education will result.
Why Choose Queen's
Top 170 in the world for graduate prospects
(QS Graduate Employability Rankings 2022)
World-class university
'One of the world's most beautiful universities' (Huffington Post), Queen's is the 9th oldest university in the UK, established in 1845 with over 170 years of teaching excellence.
The UK's Best Value Student City
Belfast has the lowest cost of living in the UK (Mercer Cost of Living City Ranking 2023)
Employment potential
Queen's offers opportunities for work placements, industry-led programmes and ground breaking research projects. 94.4% of Queen's graduates are in employment or further study six months after graduation
State-of-the-art facilities
Be taught by world-leading researchers and experts in their field in state-of-the-art facilities. 15 Queen's subjects in the top 200 in the world (QS World Rankings by subject 2023)