Find Meaning in the Detail
MSc DATA ANALYTICS
Queen's University
RANKED IN THE TOP 170 IN THE WORLD FOR GRADUATE PROSPECTS
QS Graduate Employability Rankings 2022
Data is everywhere and offers a key to understanding the world. As such, studying MSc Data Analytics and Queen's University introduces you to an exciting field, full of rapid developments and diverse opportunities.
There is a huge, worldwide demand for qualified experts who are able to extract meaning and real benefit from data. This means that The role of a data scientist is highly diverse overlapping many areas from computer science to the fundamentals of mathematics, statistics, modelling and analytics while also requiring the right skills to be able to see the detail, solve the problem (having specified the problem!), and communicate effectively the findings to colleagues to empower them to make decisions.
This course will teach you those skills. It provides a balanced route to learning through a blend of academic study and lab sessions, with a heavy focus on practical engagement with industry.
Applications for 2023 entry are now open
Register your information below for more information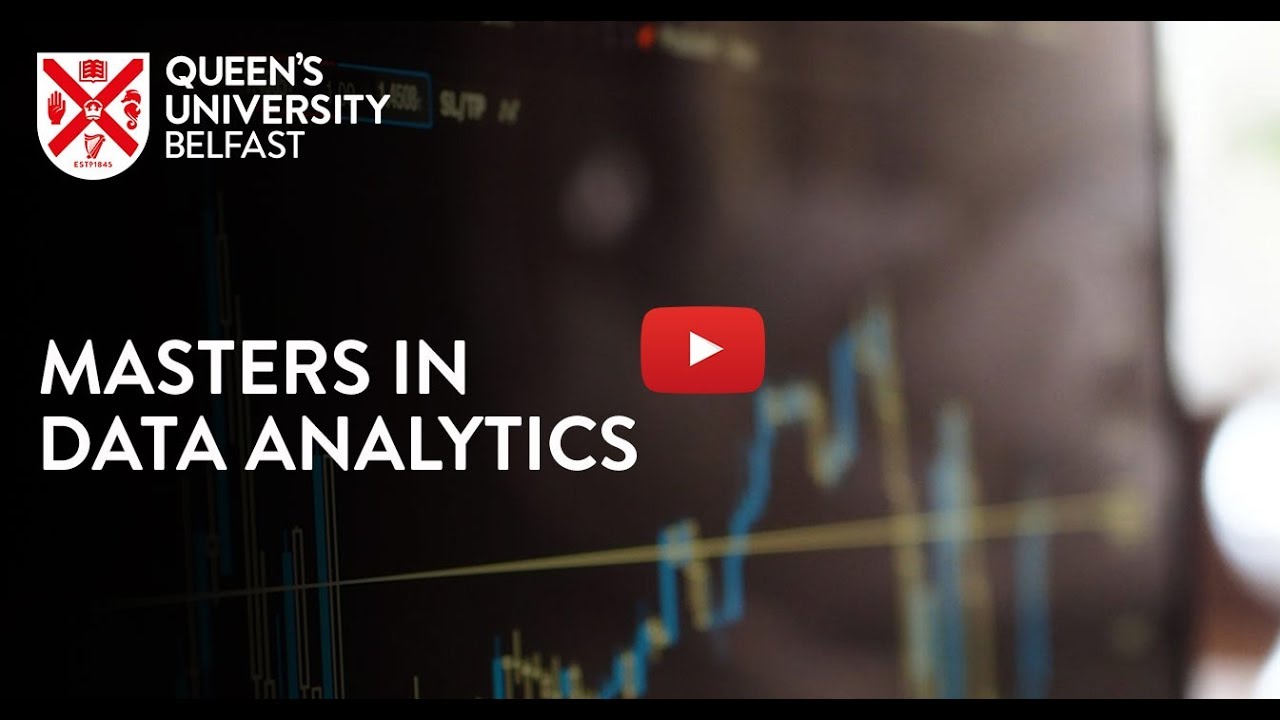 MASTERS IN DATA ANALYTICS
This course is unique having been developed from engagement with industry rather than the traditional academic subject areas. The key core skills that a data scientist needs have been clearly defined and form the basis for the course. As a result, there are no optional modules or choices as it is essential that in order to produce the "all-rounded" data scientist that all these skills are packaged into each individual.
"The MSc Data Analytics will equip successful candidates for any data scientist role and make them highly marketable for what is now seen as "the sexiest job in the 21st century" as reported by The Harvard Business Review."
Professor Adele Marshall
Why Choose Queen's
Top 170 in the world for graduate prospects
(QS Graduate Employability Rankings 2022)
World-class university
'One of the world's most beautiful universities' (Huffington Post), Queen's is the 9th oldest university in the UK, established in 1845 with over 170 years of teaching excellence.
The UK's Best Value Student City
Belfast has the lowest cost of living in the UK (Mercer Cost of Living City Ranking 2023)
Employment potential
Queen's offers opportunities for work placements, industry-led programmes and ground breaking research projects. 94.4% of Queen's graduates are in employment or further study six months after graduation
State-of-the-art facilities
Be taught by world-leading researchers and experts in their field in state-of-the-art facilities. 15 Queen's subjects in the top 200 in the world (QS World Rankings by subject 2023)