MSc PHARMACEUTICAL ANALYSIS
Queen's University
RANKED 79TH IN THE WORLD FOR PHARMACY & PHARMACOLOGY
QS World Rankings by subject 2021
With MSc Pharmaceutical Analysis at Queen's University, you will acquire the skills, knowledge and hands-on experience to become an analyst in the pharmaceutical and related industries.
The Masters is taught jointly between the School of Chemistry and Chemical Engineering and the School of Pharmacy by leading experts in the field. And is developed in consultation with the pharmaceutical industry and a leading instrument manufacturer, who participate in the delivery of the course. Receive hands-on training and complete a summer research project. With the opportunity for an industrial internship.
Applications for 2023 entry are now open
Register your information below for more information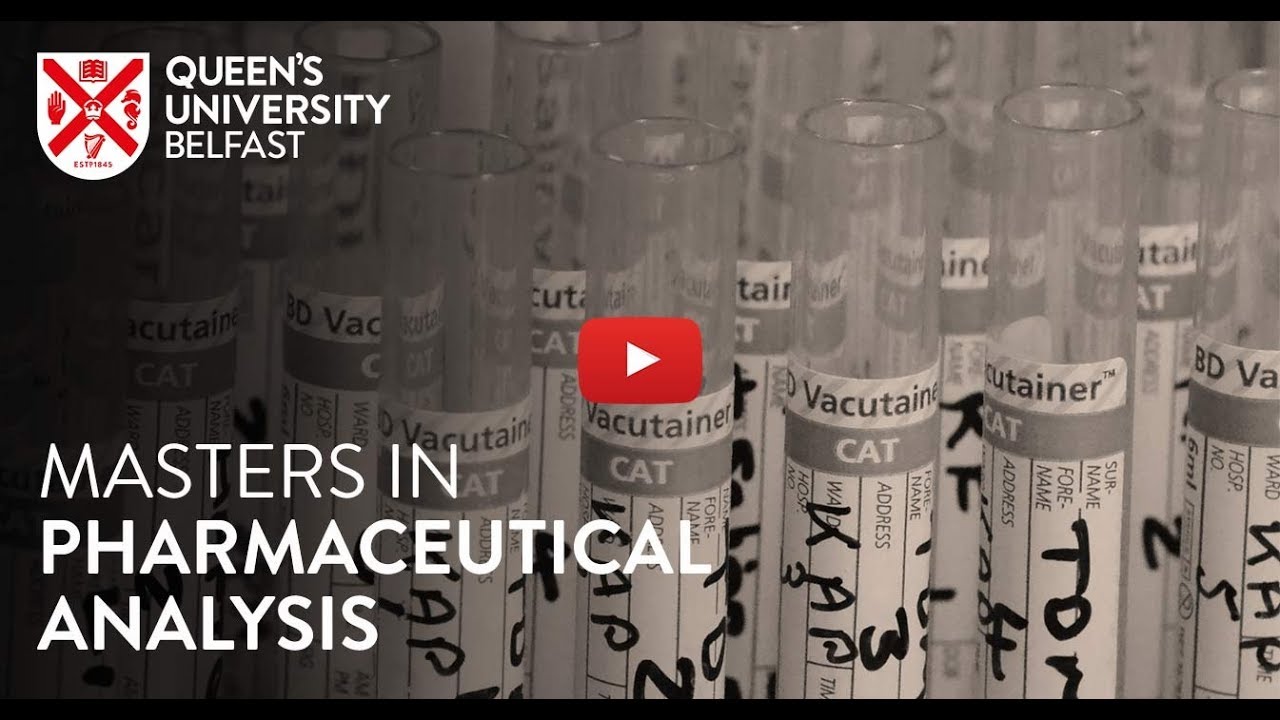 MASTERS IN PHARMACEUTICAL ANALYSIS
This programme is designed to prepare students for employment as analysts in the pharmaceutical and related industries. You'll learn the theory behind state-of-the-art analytical techniques and have an opportunity to practice your skills using the most modern instrumentation.
Many of our previous students have gone on to work for companies such as: Almac; Randox; Norbrook; Actavis (formerly Warner-Chilcott)
"Recent years have seen an exponential increase in the demand for highly-skilled analytical scientists, both in industry and academia. This course offers advanced training in chemical analysis, with a focus on applications in the pharmaceutical sector." Dr Panagiotis Manesiotis, Course Director
Why Choose Queen's
Top 170 in the world for graduate prospects
(QS Graduate Employability Rankings 2022)
World-class university
'One of the world's most beautiful universities' (Huffington Post), Queen's is the 9th oldest university in the UK, established in 1845 with over 170 years of teaching excellence.
The UK's Best Value Student City
Belfast has the lowest cost of living in the UK (Mercer Cost of Living City Ranking 2023)
Employment potential
Queen's offers opportunities for work placements, industry-led programmes and ground breaking research projects. 94.4% of Queen's graduates are in employment or further study six months after graduation
State-of-the-art facilities
Be taught by world-leading researchers and experts in their field in state-of-the-art facilities. 15 Queen's subjects in the top 200 in the world (QS World Rankings by subject 2023)