Episode 6
We end this series with an uplifting interview with Astra McNicholl of Itty Bitty Book Co. & we talk about the series so far, about design and entrepreneurship and our upcoming projects.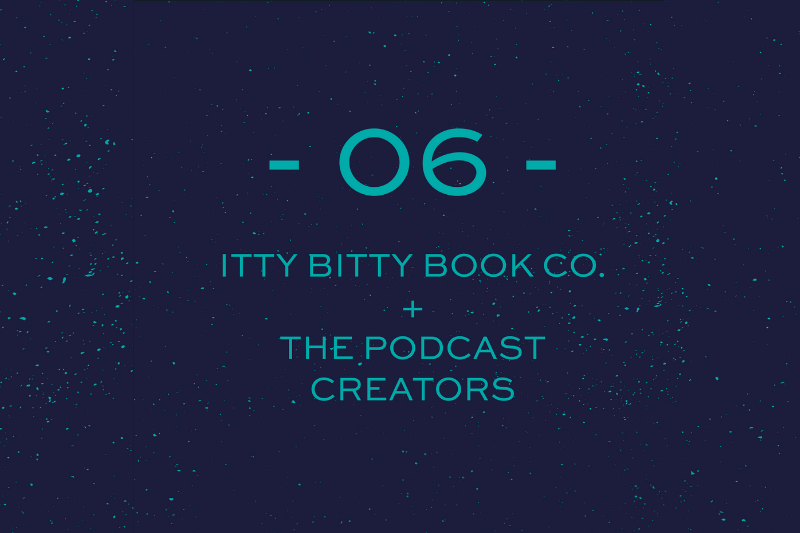 ASTRA MCNICHOLL / ITTY BITTY BOOK CO.
Astra McNicholl is the Founder of Itty Bitty Book Co., a company which creates products that inspire and delight through their messages of hope and their strategies to help stay happy and build confidence. Itty Bitty Book Co. was founded in 2013 and has since grown to have both a local and international customer base with many shoppers from the UK and the USA. Astra's aim is for the company to produce as ethically as possible as well as become carbon neutral and she is working towards this goal as the company develops.
Find out more:
www.instagram.com/ittybittybookco
www.twitter.com/IttyBittyBookCo
THE PODCAST CREATORS
In the final interview of the Great Creators series, we - the podcast creators - gather to discuss the podcast!
Find out more:
www.qub.ac.uk/graduate-school/
LISTEN
RESOURCES
Business & Innovation
https://qubsu.org/EnterpriseSU/
https://wearecatalyst.org/programmes/co-founders/
https://www.communities-ni.gov.uk
Design Thinking Tools & Projects
https://dschool.stanford.edu/resources
https://dschool.stanford.edu/hacktivation-nation/
https://vimeo.com/showcase/3443329/video/273275127
https://medium.com/@TeachersGuild/the-case-for-belief-e51256b9185e
https://www.bigmotive.com/blog/
https://www.designthinkersacademy.com
Events
https://www.qub.ac.uk/events/whats-on/
https://creativemornings.com/cities/bfs
Mental Health
https://www.qub.ac.uk/directorates/sgc/wellbeing/
https://www.facebook.com/mindyourmood/
https://twitter.com/qubmindyourmood?lang=en