Welcome to the Graduate School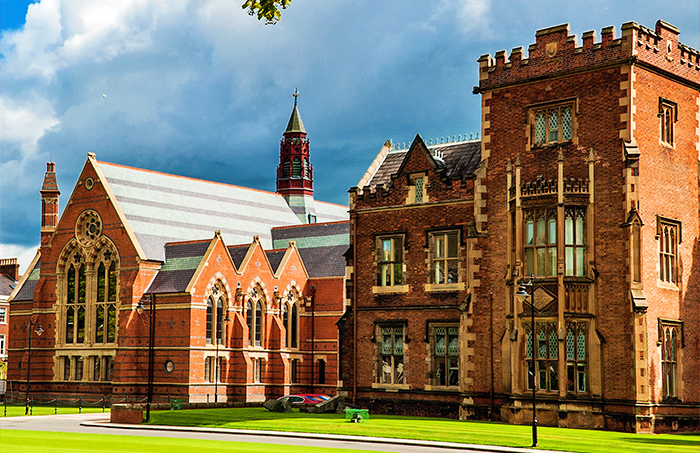 Graduate School Weekly Update
Welcome to the Graduate School Weekly Update!
Click here to see a full list of upcoming events. Download a copy of our Summer Programme.
Training provided by the Graduate School can be booked via MyFuture.
Once logged in go to:
Events > Workshops (Careers, Grad School & LDS)
Type 'GS' as a key word to get a list of training and events provided by the Graduate School.
Welcome from your Postgraduate Student Officer
Gift Sotonye-Frank
Hi Everyone,
As always, I am here for you and the QUBSU services are available for your support so feel free to send an email, call or come in and see me on the ground floor of the SU Elmwood.
A couple of updates...
This week I have been in meetings with members of Queen's senior management discussing issues around the supervision relationship and also about 24 hour access to study spaces for postgraduate students. There are still more meetings and discussions to be held and decisions to be taken but as always I am there for you. If there are any issues that you feel should be looked into or needs to be given more attention, please feel free to drop me an email or come in and have a chat at the Students' Union Elmwood.
Drop-in session
This week's Drop in Session will be Tuesday 20th August at 2pm-4pm in Group Room 7, the Graduate School. I will be away on annual leave but Lucia Klencakova, your PGR representative, will be there to chat with you.
Equality, Diversity and Inclusion in the Curriculum
If you are a postgraduate student involved in teaching, then consider participating in the forthcoming EDI seminar. Since January, QUB Centre for Educational Development (CED) have put in place a number of steps to promote Equality, Diversity and Inclusion (EDI) in the curriculum. As part of promoting EDI in the Curriculum, a Seminar has been organised to take place on 2 September 2019. The seminar will include a keynote with expertise in EDI and two active workshops.
The first workshop will be on Universal Design for Learning (UDL) and the second on Internationalisation of the Curriculum (IoC). This seminar aims to promote EDI in Queen's, to increase staff awareness around EDI concepts, and engage staff to consider current practices and pedagogies. To register for this seminar please register here. You can also send an email to ced@qub.ac.uk to find out how you can help with organising this seminar.
Our People

Introducing Adedayo Akingbade...
My PGR experience in QUB School of Law has been exciting and challenging – given the rigours of doing a PhD while being a Parent. Over the last two years in QUB, I have had the opportunity to:
Work as a Teaching Assistant in the School of Law; and privileged to have received a QUBSU Education Award for 'Superb Teaching by a PhD Student.'
Secure scholarship to attend the Winter Courses on International Law at The Hague Academy of International Law, the Netherlands.
Work as a Research Assistant on a pilot research project that aligns with my PhD.
I can be contacted via Email: aakingbade01@qub.ac.uk
Announcement
If you would be interested in joining a postgraduate working group to look into improving supervisory relationship for postgraduate students please get in touch with me via email before 26 August 2019.
Please feel free to send a photograph and 100 words summary of what you have been up to, activities you have been involved in at any stage of your studies whether individually or as a group for 'our people' section of this weekly update.
I would love to have your contribution for future weekly updates and blog posts so please email me your thoughts, ideas and suggestions. You are welcome to suggest a great book you have read or even if it's a resource that would be helpful to other postgraduate students, or you just want to see a topic featured, just send an email to su.postgraduate@qub.ac.uk
As always, QUBSU services are available for your support so feel free to get in touch.
Stay blessed,
Your Postgraduate Student Officer
Gift Sotonye-Frank #Gift4All
Phone: 028 9097 1068
Email: su.vppostgraduate@qub.ac.uk
Read More