Welcome to the Graduate School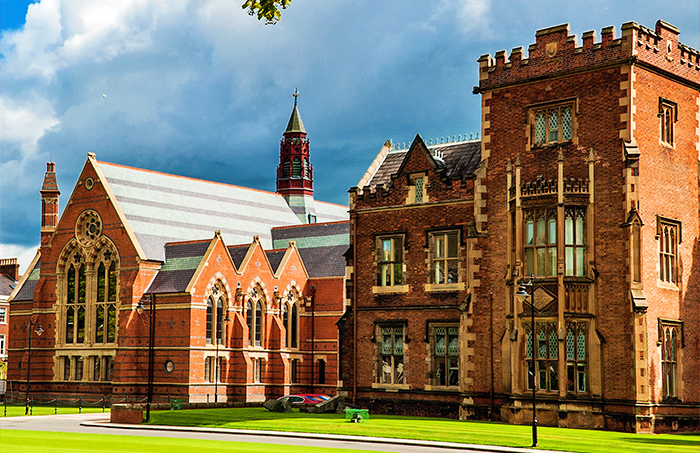 Graduate School Weekly Update
Welcome to the Graduate School Weekly Update!
Click here to see a full list of upcoming events. Download a copy of our Semester Two Programme.
Training provided by the Graduate School can be booked via MyFuture.
Once logged in go to:
Events > Workshops (Careers, Grad School & LDS)
Type 'GS' as a key word to get a list of training and events provided by the Graduate School.
Graduate School Highlights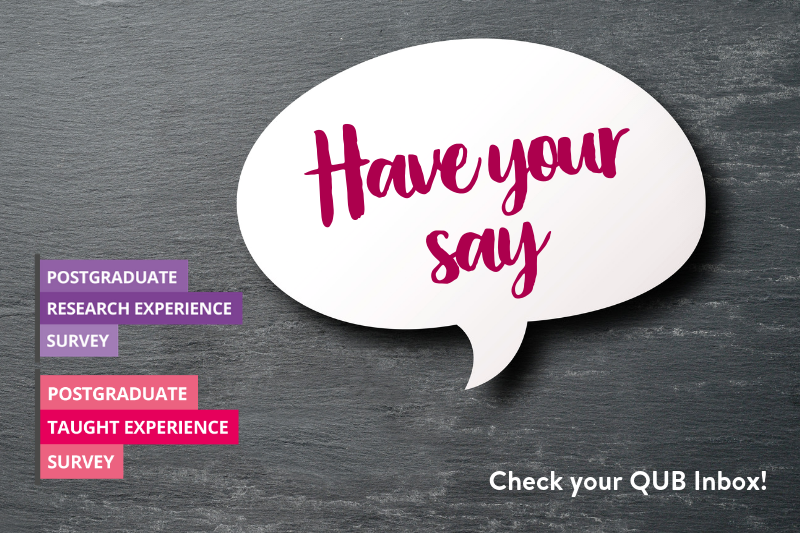 Postgraduate Experience Surveys
Have Your Say!
Help us to improve the postgraduate offering at Queen's by telling us about your unique experience!
PTES and PRES are UK-wide surveys. Your responses will be combined with those of other students to tell us what is working well, and where improvements could be made. As a result, the feedback you provide will inform policy-making and improve student experience across the sector! On completing this survey you will automatically be entered into a weekly prize draw for the chance to win one of twenty-five £10 Amazon gift vouchers.
Postgraduate Research Experience Survey (PRES) 4th March - 17th May 2019
Postgraduate Taught Experience Survey (PTES) 19th March - 14th June 2019
If you need further support please contact Nicole Mulholland via n.mulholland@qub.ac.uk or the Graduate School at graduateschool@qub.ac.uk.
Both surveys will take less than fifteen minutes to complete! Thank you for your feedback.
Read More