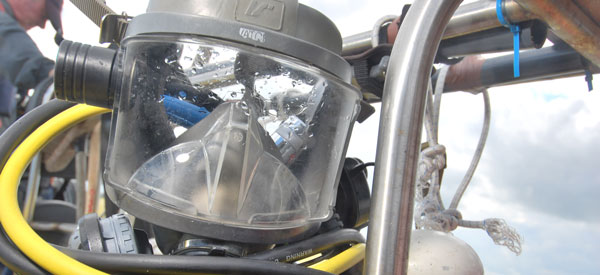 The Modiolus Restoration Research Group (MRRG) currently consists of researchers from Queens University Belfast (see list below with link to information for each individual). Based at Queen's University Marine Laboratory in Portaferry, the MRRG mission is to monitor and restore the horse mussel (Modiolus modiolus) reefs of Strangford Lough.
Dai Roberts - Investigator
Julia Stigwart - Investigator
Nessa O'Connor - Investigator
Mark Emmerson - Investigator
Nathan Geraldi - Post Doctorate Research Fellow
Camilla Bertolini - PhD Student
Modiolus Restoration Working Group (MRWG)
In addition to the MRRG, MRWG was established to oversee the implementation of the Revised Modiolus Restoration and meets four times a year. The group is chaired by Damian Campbell, Director of the Department of Environment (DoE) Marine Division.
The group consists of representatives from the following organizations and stakeholder groups.
DOE Marine Division
DARD Fisheries Division
Seafish
Queen's University Belfast (QUB)
Queen's Marine Lab (QML)
Ulster Wildlife
Agri-Food and Biosciences Institute (AFBI)
Northern Ireland Fish Producers' Organisation (NIFPO)
Strangford Lough and Lecale Partnership (SLLP)
Council for Nature Conservation and Countryside (CNCC)
DOE Strangford Lough Ranger
DARD Strangford Lough Fisheries Officer
QUB Post Doctorate Research Fellow