'A Life Worth Living' Myeloma UK Garden Scoops People's Choice Award at RHSCFS
A garden created in partnership with Myeloma UK won the People's Choice Award at this year's RHS Chelsea Flower Show.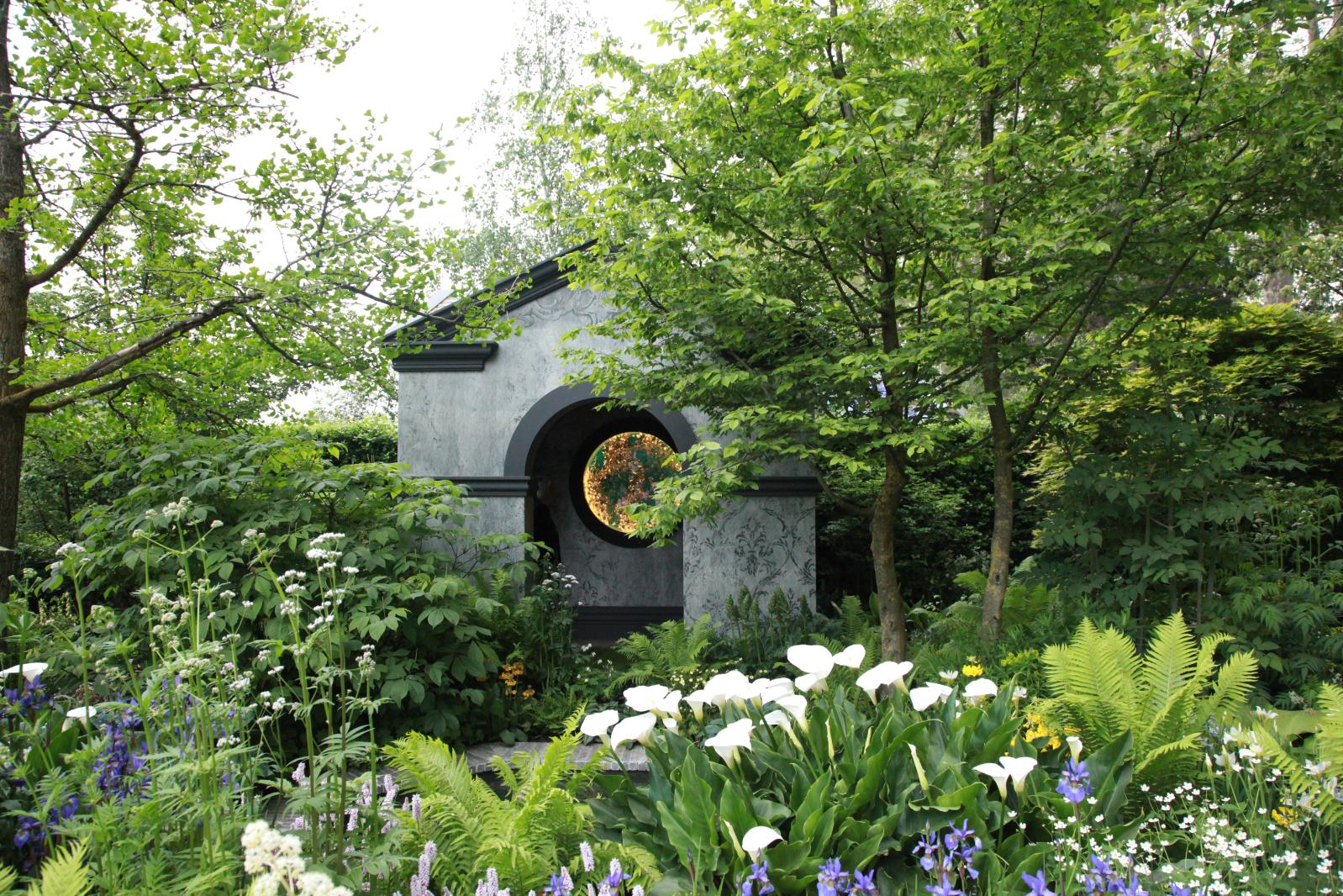 A Life Worth Living was designed by award-winning garden designer Chris Beardshaw who drew inspiration from conversations with people living with myeloma and features a circuitous path that weaves its way through the garden, encouraging those living with myeloma to pause, simply feel and be in the moment. Myeloma UK's report by the same name explores the impact of delayed diagnosis on patients' quality of life.
Photo © Orino Photo
Patrick G Johnston Centre for Cancer Research's Dr Ian Overton attended Chelsea Flower Show as a guest of Myeloma UK, who are funding a research project in his group called "Data-intensive discovery of resistance mechanisms and Achilles' heels in genetically defined subtypes of Multiple Myeloma, towards more effective therapy". Although therapy for myeloma has improved significantly in recent years, myeloma remains incurable. Even after successful treatment, almost all patients eventually become resistant to existing treatments, so new drugs and treatment approaches are urgently needed.
Dr Overton said: "Our team develops software that makes sense of large datasets in order to inform clinical decision-making, such as predicting which patients will respond to a particular treatment. This research investigates resistance to treatments in genetically defined subtypes of myeloma. We apply novel computational approaches developed by my research group, to build personalised maps of individual myeloma patients. These maps help us understand how resistance plays out in each patient, informing on the mechanisms behind treatment resistance and predicting molecular weak spots that could allow us to develop more effective treatment options."
Myeloma UK is the only organisation in the UK dealing exclusively with the blood cancer myeloma: a blood cancer arising from plasma cells that affects around 24,000 people in the UK at any one time. The organisation has invested in research for 25 years as well as providing information and support for patients, families, friends and carers.
A Life Worth Living was supported by Project Giving Back, a scheme launched during the pandemic to champion worthy causes and turn the spotlight on the invaluable work of a select few charities at the world's most famous flower show.