Cancer Knows No Borders
Celebrating the positive impacts of the Good Friday Agreement upon cancer research and care across the island of Ireland.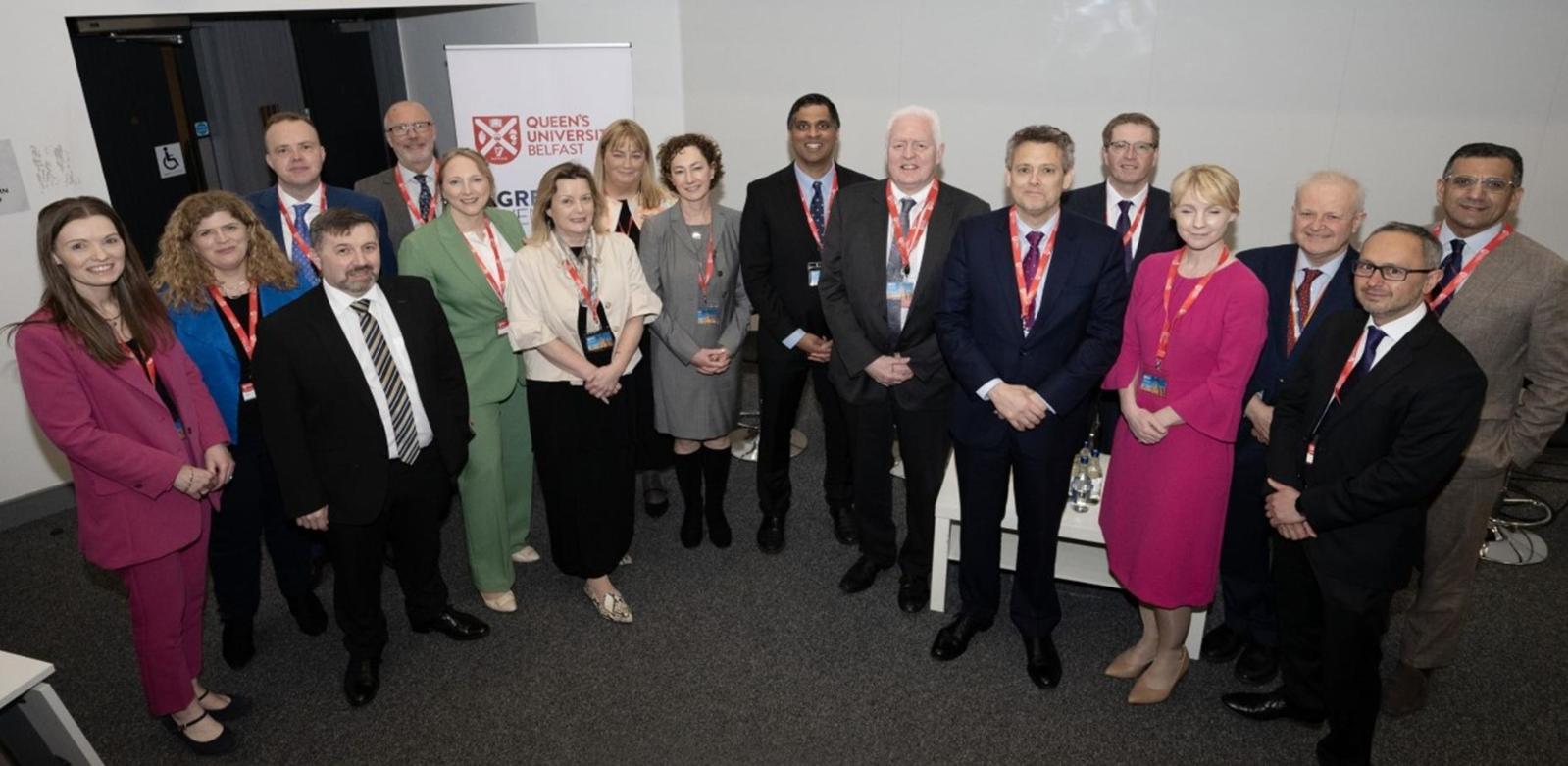 The Good Friday Agreement (GFA) led to peace and reconciliation in Northern Ireland. But it also yielded a less well-known dividend, providing the essential foundations for the significant progress seen in Northern Irish cancer outcomes and cross border cancer research and care over the past 25 years. These and other achievements made possible by the GFA were celebrated at Cancer Knows No Borders: an event fronted by staff from the Patrick G Johnston Centre for Cancer Research and a number of other high-profile figures.
Tánaiste Micheál Martin and Robin Swann MLA were joined in opening the event by QUB Deputy Vice-Chancellor and Provost Professor Stuart Elborn as well as PGJCCR's Deputy Director Professor Karen McCloskey.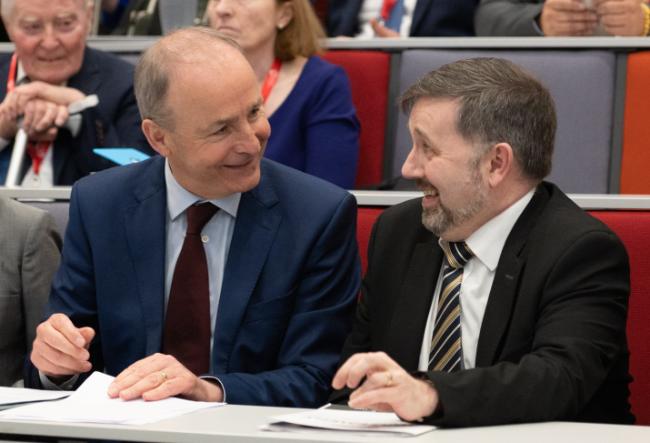 Professor Mark Lawler spoke on: 'Honouring Paddy's Legacy – Putting the Island of Ireland on the Global Map and Driving the European Cancer Research Effort,' outlining how the island of Ireland was now at the top table of international cancer research. There were further presentations from Professor Richard Sullivan, Director, Institute of Cancer Policy; Professor Aedin Culhane, University of Limerick; Dr Satish Gopal Director, Center for Global Health NCI, USA and Dr Robert Ladner CEO, CV6.
This session was part of the much larger celebration of the 25th anniversary of the signing of the GFA which took place in Queen's from 17th to 19th of April and saw the University welcome back some of the figures who were integral to the historic agreement in 1998, including Hilary and Bill Clinton.
We are grateful to Senator George Mitchell for highlighting PGJCCR's work in "...forging global partnerships to relieve the human suffering from cancer."