Dr Gerard Walls Awarded Fulbright Scholarship
PGJCCR's Dr Gerard Walls has been awarded the prestigious Fulbright Scholar Award.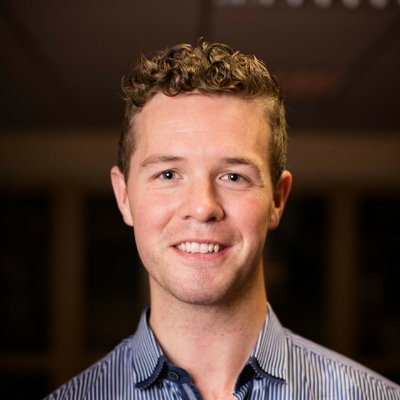 The visiting scholarship will enable Dr Walls to work with the Radiation Oncology Department at Washington University in St. Louis – a world-leading cancer centre renowned for its lung cancer radiotherapy clinical trials and research. Ultimately this will further his research towards reducing the cardiac side effects of radiotherapy for patients with lung cancer.
Joining opinion-leaders of the radiation cardiotoxicity field in St Louis will allow Dr Walls to work with patients, undertake laboratory experiments and observe research methods and infrastructure at Washington University. This will bring a wealth of knowledge and experience back to PGJCCR, boosting his ongoing work on radiation cardiotoxicity and build on previous research funded by a Wellcome-Health Research Board Irish Clinical Academic Training Fellowship, and by a Cancer Research UK Postdoctoral Bursary.
As a brand new collaboration with the US cancer centre, Dr Walls' visiting scholarship will enable future research projects, and open the door to future research exchanges.
Dr Walls is a final-year Specialty Trainee in Clinical Oncology at the Northern Ireland Cancer Centre and an Academic Clinical Lecturer at PGJCCR. In his hospital work he focuses on radiotherapy and systemic therapy for all stages of lung cancer. Dr Walls hopes his research can help improve the prognosis of lung cancer by advancing molecular stratification and by reducing the toxicity of treatment. Dr Walls is the NIHR Associate PrincipaI Investigator for the CONCORDE Trial in Northern Ireland, a phase 1 platform trial investigating novel radiosensitisers in non-small cell lung cancer.
Dr Walls joins three Queen's alumni and two researchers from QUB who are amongst 37 people across Ireland to be awarded a Fulbright scholarship this year.
The Fulbright bilateral exchange programme is known for selecting outstanding candidates from across the island of Ireland to study and work with US institutions across all disciplines ranging from health, science, technology and business to the arts and culture.