Gift to Fund PGJCCR Research into Brain Tumour Treatment
The donation from the Robin Menary Foundation will fund research into FLASH radiotherapy as a potential new method for the treatment of brain tumours.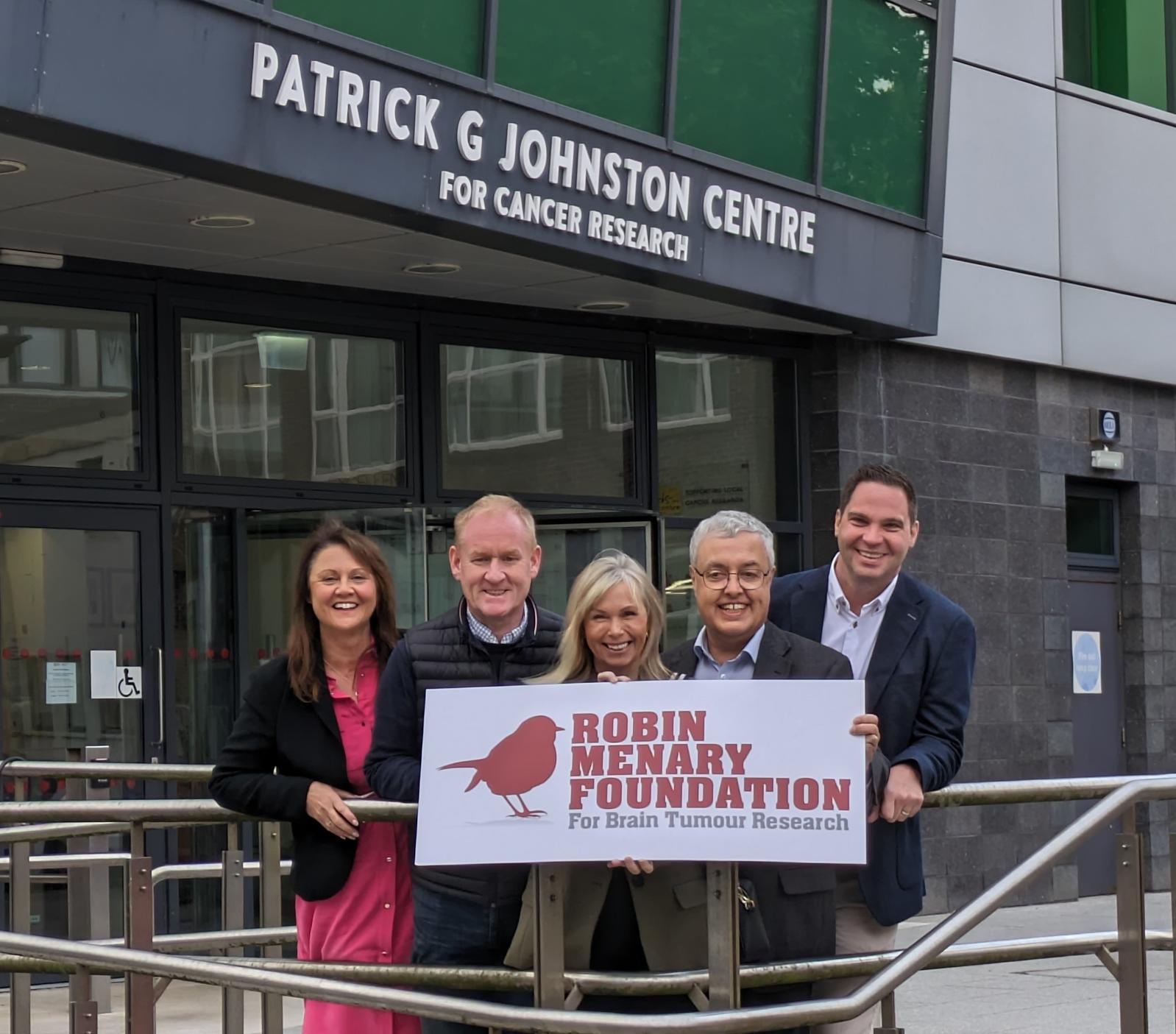 The gift of £25,000 marks the latest in a series of generous donations from the Robin Menary Foundation.
Robin Menary Foundation was established by family members, to fulfill Robin's wishes to raise vital funds for brain tumour research. Robin Menary passed away at age 38 after being diagnosed with a shattering grade four glioblastoma, a kind of brain tumour that is very hard to treat for the overwhelming majority of patients. He left behind his wife and their baby twins, along with many others in his extended family.
Nikki Boyd, Robin's sister, speaking on behalf of the Foundation said: "We are delighted to, once again, be able to support the excellent work being carried out at Patrick G Johnston Centre for Cancer Research. A brain tumour diagnosis is devastating, and bringing hope to those families affected is vital."
Professor of Radiation Biology at the Cancer Centre, Kevin Prise, welcomed the donation and said it would advance the search for new treatments.
He said: "Brain tumours sadly remain very difficult to treat and new approaches are urgently required. This generous donation from the Robin Menary Foundation will allow us to build the expertise to test, in the laboratory, the potential of FLASH radiotherapy as a new approach for treating brain tumours."