New Director Announced for PGJCCR
Professor Dan Longley has been appointed as Director of the Patrick G Johnston Centre for Cancer Research.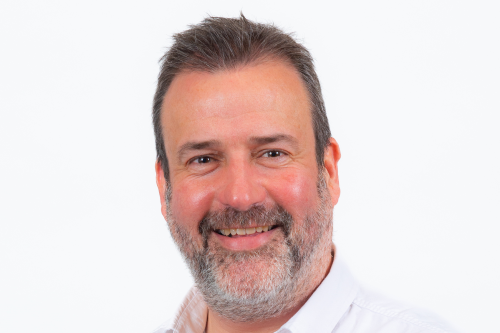 "I am hugely excited to take up the Director role in the Centre named after my friend and mentor Paddy Johnston. I will do my utmost to fulfil his ambitious vision", said Longley. "Paddy passionately believed in patient-centred research, and under my leadership, the Centre will have a deliberately patient-focused research strategy that will shorten the time it takes for our scientific breakthroughs to make an impact on the lives of cancer patients."
Longley has been acting as co-lead for the centre since Professor Chris Scott's departure in 2022 and is founder of AilseVax, which was recently celebrated as the university's 100th spin-out company. He is also a member of the drug discovery team at Almac Discovery, where he has been on secondment as an Innovate UK Innovation Scholar for the past two and half years.
The Longley Group's research in PGJCCR is focussed on studying mechanisms of response to standard-of-care agents in multiple cancers with a focus on understanding and overcoming resistance mediated by dysfunctional cell death signalling.
Professor Longley will take up the post on 1 September 2023 and will continue to co-lead along with Professor Karen McCloskey until then.