New study highlights significant gender inequality and bias in cancer research
A new study, the first of its kind, highlights the extent of gender inequality and gender bias against senior female academics working in cancer research in Europe.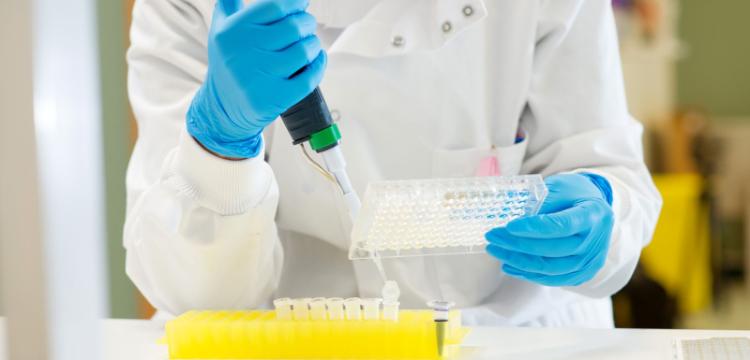 The findings have just been published today in the European Journal of Cancer.
The study, from researchers of the All-Island e-Health Hub for Cancer, which is led by Queen's University Belfast and University of Limerick, King's College London, UK, Ghent University, Belgium, the International Brain Tumour Alliance and the European Cancer Organisation looked at published cancer research papers from the 28 EU Member States (plus Iceland, Norway, Switzerland and the United Kingdom (UK), from two specific years (2009 and 2019) and used these data to determine female cancer research participation and female cancer research leadership over that decade.
It found whilst there was a slight increase in overall female participation in cancer research between 2009 and 2019 (as judged by percentage of females as authors in cancer research papers, which rose from 42% to 49%), female research leadership tended to stall, only rising from a low of 24% to 34% in the study period.
The study also found that female cancer research leadership was highest in the majority of Eastern European countries and in Scandinavia, compared to countries in central Europe. However, when cancer researchers from central European countries worked abroad, the percentage of females became similar to that of their host countries.
The research suggests that female cancer research participation is heavily influenced by availability and relative cost of child-care, which is more favourable in Scandinavia and Eastern Europe than in central/western Europe. These countries are also generous in the provision of maternity and/or paternity leave for new parents.
Speaking about the work, Irish Minister for Further Education, Research, Innovation and Science Simon Harris T.D. said "This research is very timely and impactful. It highlights the importance of gender equality in cancer research. We recognise the need to address gender balance in science and do more to address this issue. I am committed to increasing female participation and leadership across the higher education sector, as such I was delighted to introduce the Senior Academic Leadership Initiative (SALI), which is allowing us to ensure that enhanced female senior academic leadership is delivered within higher education across Ireland. The research highlighted here, supported through the North South Research Programme, shows that Ireland is heading in the right direction, but emphasises that there is still work to be done to achieve gender equity."
Professor Mark Lawler, lead author of the study, Professor of Digital Health at Queen's University Belfast, Co-Lead of Health Data Research UK's Big Data for Complex Disease Research Driver Programme, Co-Lead of the All-Island e-Health Hub for Cancer and Member of the Board of the European Cancer Organisation, explained: "Results for a number of countries that are significant powerhouses for cancer research in Europe were particularly disappointing. While the UK's overall female participation was 45%, that percentage dropped to 33% for female cancer research leadership. Results for Germany and Switzerland were even worse, only achieving 25% for female cancer research leadership.
"Therefore, it is not a lack of overall female cancer researchers, who in 17 European countries are more numerous than men. Rather, it is the 11 European countries where female cancer research leadership is less than 35%. These data do not lie. Gender inequality is a significant problem for female cancer research leaders in Europe. We must act quickly and decisively to reverse this injustice."
Professor Yolande Lievens, Professor at Ghent University, Chair of the Radiation Oncology Department at Ghent University Hospital and Joint Senior author of this study said: "It is critical that we address this issue as a matter of urgency. Our data emphasise that Horizon Europe's Cancer Mission must ensure gender equity in its future research programmes."
Kathy Oliver, Chair of the International Brain Tumour Alliance, Co-Chair of the Patient Advocacy Committee of the European Cancer Organisation and a co-author on the research, said: "It is clear that there is an inequity here that must change. Going forward, female and male researchers must have equal opportunities to be cancer research leaders in Europe."
The findings also revealed that the countries of Latin America (particularly Argentina) provide the greatest opportunity for female cancer research leadership, and Asia the least. This is partly attributable to results from Japan, which has much the lowest female participation in cancer research (21% in 2009, reducing to 18% in 2019).
Professor Richard Sullivan, Professor of Global Cancer Policy at King's College London and joint senior author on the paper, said: "This is a universal problem and one that must be addressed. Female cancer researchers must not be discriminated against and must be given equal opportunities to lead cancer research programmes in Europe and globally."
Commenting on the work, Professor Aedin Culhane. Professor of Cancer Genomics at University of Limerick and Co-Lead of the All-Island e-Health Hub for Cancer said "This is an extremely important piece of work. These data highlight the need for action, and the importance of programmes like the Senior Academic Leadership Initiative (SALI), which is accelerating progress in achieving gender balance at the senior academic level in higher education in the Republic of Ireland.
Professor Lawler concurred. "The data clearly show that female cancer researchers are more likely to be in leadership position in Ireland when compared to their counterparts in the UK."
The researchers propose the aim should be to achieve at least 45% female senior authorship by 2035. Currently, only five of the 31 European countries (Romania, Portugal, Slovenia, Croatia and Latvia) have reached this target, although a further five (Poland, Ireland, Sweden, Norway and Finland) sit within the 40-45% percentile.
However, 15 European countries (Denmark, Netherlands, Italy, France, Spain, UK, Hungary, Bulgaria, Belgium, Slovakia, Switzerland, Germany, Greece, Austria, Czechia) have fewer than 40% of female cancer researchers in leadership positions, and for six of these countries (Switzerland, Germany, Greece, Austria, Czechia), that average percentage drops to below 30%.
Professor Lawler concluded: "Clearly, there is much work to be done to address this inequality. To ensure at least 45% female cancer research leadership ought to be one of the aims of the European Cancer Mission going forward and must be vigorously pursued."