PGJCCR Summer Research Programme 2023
Friday 28th July saw the completion of the 2023 PGJCCR Summer Research Programme.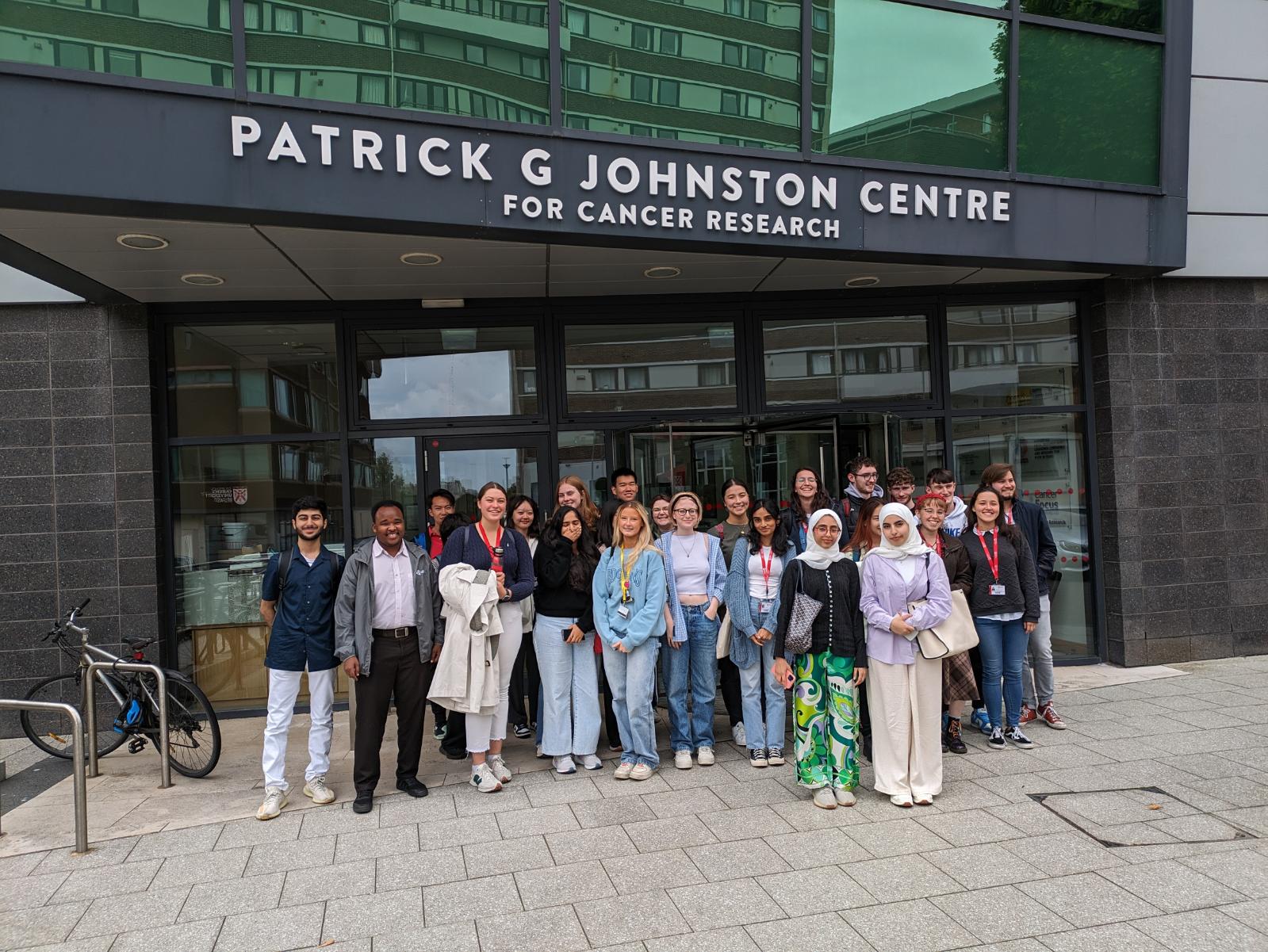 The Summer Research Programme (SRP) gives students from outside the centre the chance to undertake a short research project with support from PGJCCR researchers and access to labs and resources.
'I'm originally from Indonesia, but I'm studying in Bristol,' said Pruistinne Newton Harijanto who took on an 8 week project under the supervision of Dr Stephanie Craig. Newton Harijanto told us:
I've been finding it really insightful because in our undergrad studies, we tend to learn about research but we don't really know what goes on behind the scenes and why a certain method is being implemented. Being in the Summer Research Programme, I was able to enquire the experts directly.
Students spent the eight weeks researching and working towards a poster presentation in the final week. Pruistinne Newton Harijanto also took home first prize with her poster on Investigating Spatial Biology Using Multiplex Immunoflorescent Images.
'Making this poster has helped me to best visualise data,' Newton Harijanto said, 'because data is good but it's best if you can convey it in the most effective way, that other people, who may not work in the same space as you, will understand .'
Dr Stephanie Craig, a SRP student mentor commented:
Our lab was very happy to support students enrolled on the PGJCCR summer research programme as it provides an unique opportunity for them to learn both the soft and scientific skills needed to drive cancer research forward whilst making a value contribution to the research programmes within the centre. This programme also benefitted early career researchers within our lab as it allowed them to experience academic mentoring as the mentor instead of the mentee to these students.
Stepping outside the lab gave the students a chance to explore Belfast and PGJCCR joined up with the Wellcome-Wolfson Institute For Experimental Medicine Summer Student Programme for a lunchtime social event followed by a trip to Titanic Belfast. Dr Derek Brazil also hosted a valuable 'Ethics in Research' workshop.
Applications for the 2024 Summer Research Programme will open in the new year.