Taoiseach Micheál Martin's visit to PGJCCR
Taoiseach Micheál Martin visited the Patrick G Johnston Centre on Friday 8 October, to discuss all Island research collaboration.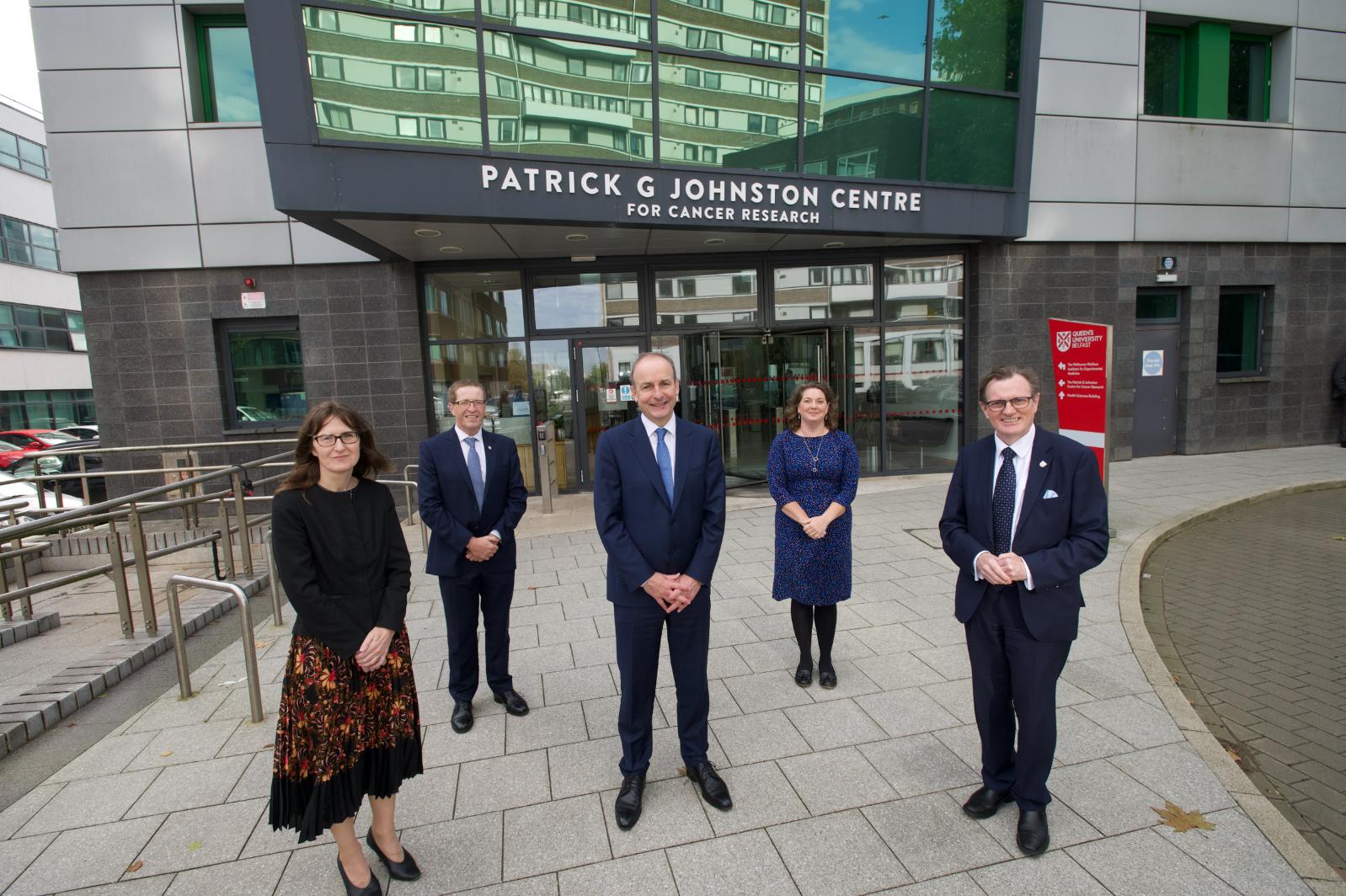 As world leaders in cancer research the PGJCCR is embedded in the global cancer research map and works collaboratively with partners across the world to improve patient care and outcomes. Cancer is the biggest killer on the Island of Ireland accounting for ~30% of deaths. The innovation and science happening in PGJCCR laboratories is having a real-life impact improving patient care.

Cancer knows no borders.
Professor Chris Scott Director of the PJGCCR highlighted the network of expertise, facilities and technology available at QUB to contribute to an All Ireland Cancer Moonshot. "Our researchers are taking laboratory discoveries to successful clinical trials influencing health policy and cancer treatment by positively improving patient outcomes. Cross border partnerships provide an opportunity to take the fight to cancer for the benefit of us all."
To read the full article, click here
Pictured below (L-R): Ms Una Herron, Dr Peter Smyth, Taoiseach Micheál Martin, and Dr Michelle Greene.