AHSS Researcher of the Year
AHSS Researcher of the Year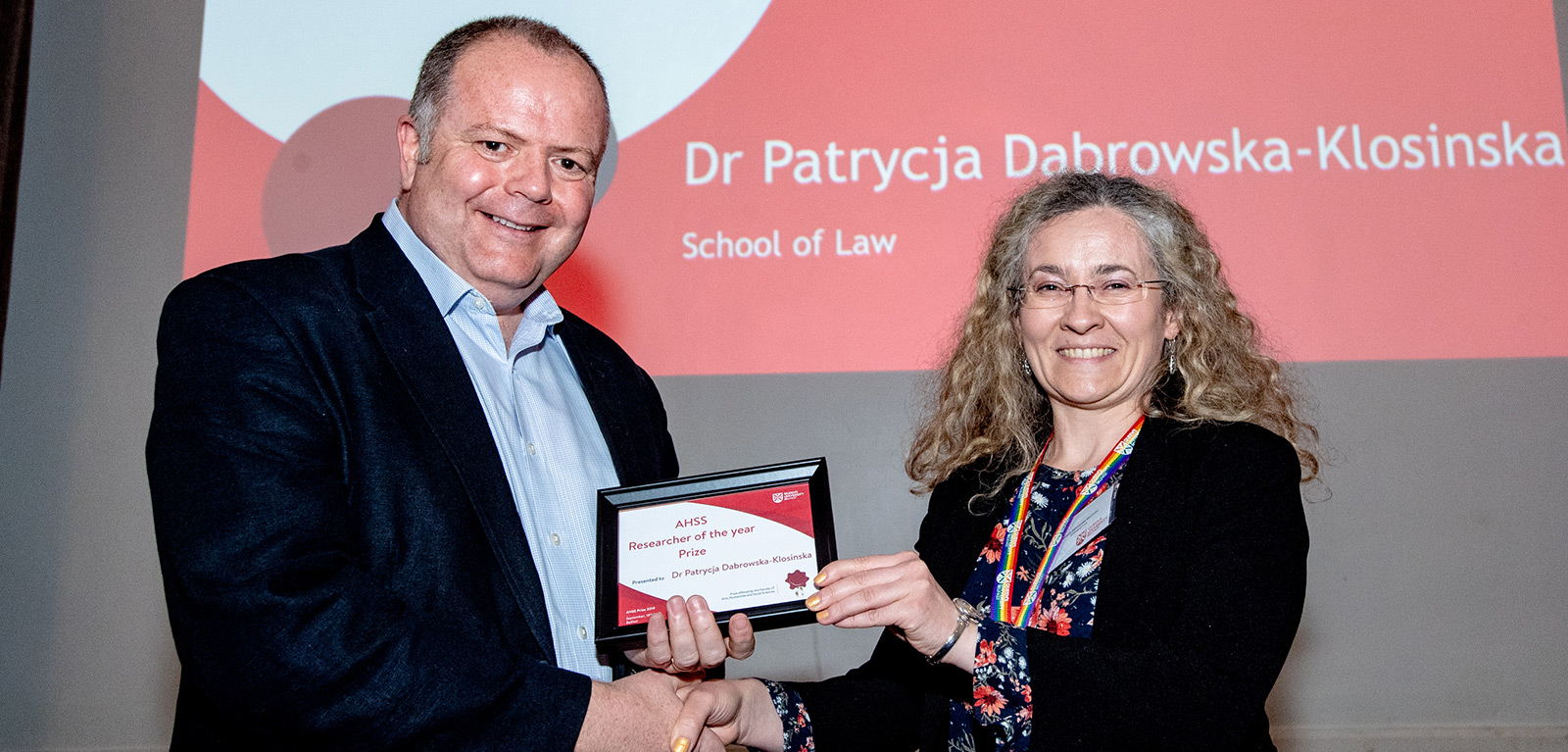 Both Dr Patrycja Dabrowska-Klosinska and Dr Clare Patton were among six finalists for Queen's newest prize, AHSS Researcher of the Year. Patrycja was recenty announced as the winner. Congrats Patrycja, and thanks for blazing a trail for Law!
Mentor and colleague Professor Therese Murphy said the following in support of her nomination;
"Patrycja Dąbrowska-Kłosińska joined Queen's last September, moving from Warsaw University with her young family to take up Law's first-ever Marie Skłodowska-Curie Fellowship. Fierce competition for these fellowships meant I had high expectations of Patrycja: I also knew she would be joining an ambitious bunch in my Health & Human Rights Unit, including two talented postdocs who, just like Patrycja, lead their own exciting, externally-funded projects.
In less than 12 months, Patrycja has exceeded my expectations. Settling herself and her family into their new life in Belfast, she has made me proud each time she tells a story of the warm welcome and support they receive from Queen's and from people across Northern Ireland. I am proud, too, of Patrycja's research highpoints—from awards to international speaking engagements and outreach. And she has plans for more to come, which promise thriving collaborations with Queen's wherever her career takes her across the world. But, most important of all, Patrycja is my "Researcher of the year" because of what she has done for me and, I think, others too. She makes us really believe in ourselves, as individuals and as part of Queen's, focusing our energies, raising our ambitions, and extending our horizons."