Queen's key delivery partner in an exciting FinTrU Legal Academy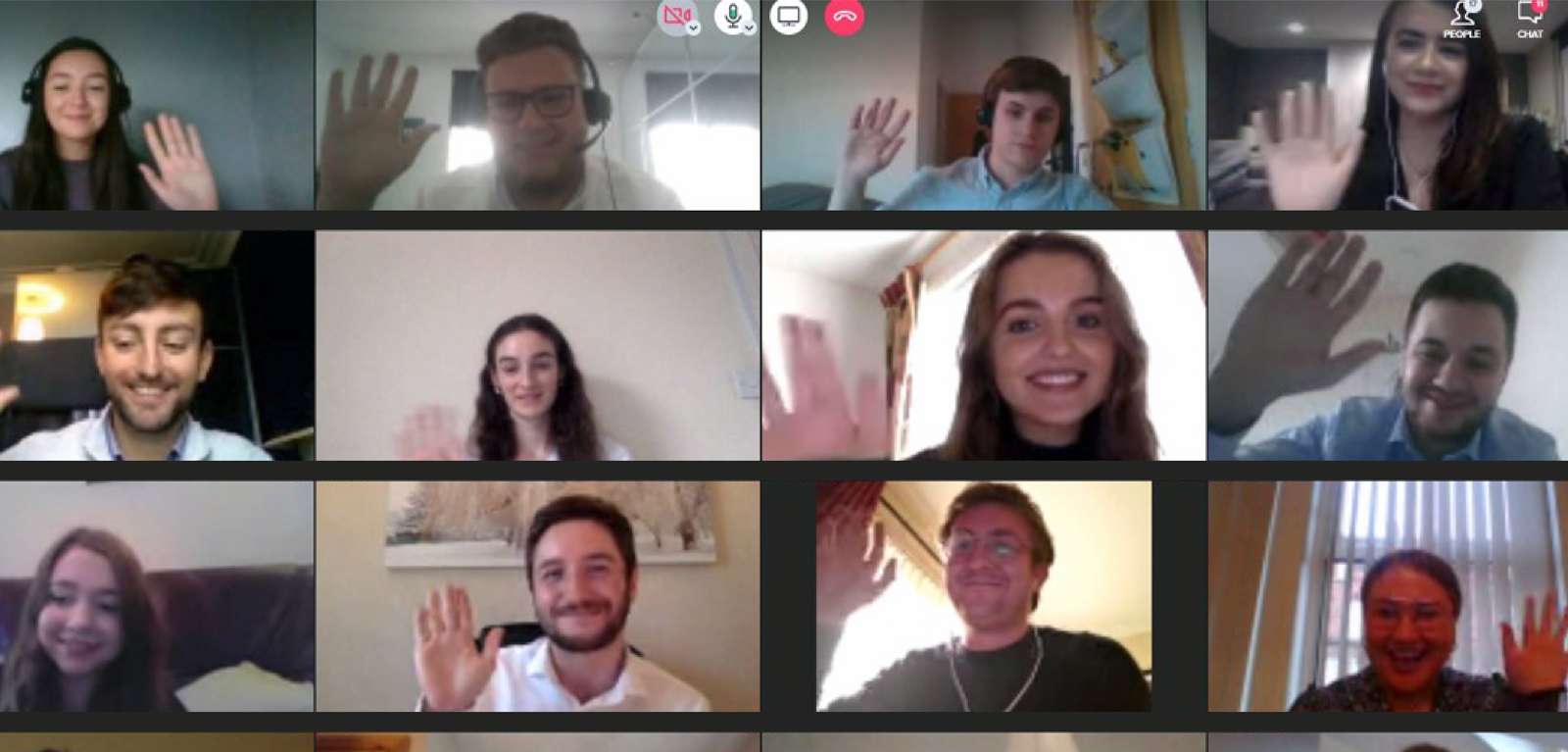 The School of Law is delighted to be a key delivery partner in an innovative legal academy, aiming to prepare participants for an exciting legal career in the Financial Services Industry.

Currently 24 trainees, many of whom are Queen's alumni, are participating in this remote training taking place over a six-week period. Other delivery partners include Belfast Met and the Ulster University; participants who complete the Academy will be guaranteed an interview for a position with FinTrU.

Keen to celebrate its launch, Economy Minister Diane Dodds said:
"FinTrU is a successful and growing local employer and I am very pleased that my Department is once again working in close partnership with the company to offer an Assured Skills Academy.
"Assured Skills Academies have a strong track record of providing high quality training whilst also providing local businesses with the skills and talent they need to grow.
"This is the first time we have offered an Academy in the legal aspects of financial services. I am particularly encouraged that, for the first time, three of our local further and higher education institutions are working collaboratively to deliver a very high quality learning experience for those who are successful in their application."

Roli Shaw, General Counsel and Head of FinTrU Legal, said:
"Our first Legal Academy has provided a fantastic opportunity for those wishing to train in the legal aspects of Financial Services, and embark on a career working with some of the largest global investment banks from right here in Northern Ireland. It provides an opportunity for these ambitious trainees to showcase their talents on the global stage in an exciting industry."

Professor Robin Hickey, Head of the School of Law at Queen's University Belfast, said:
"We are pleased to be collaborating with our colleagues at Belfast Met and Ulster University to offer this course. As we emerge from this period of lockdown and profound disruption to all sectors across Northern Ireland, a strong collaborative approach and vision is required to ensure we are upskilling, retraining and equipping individuals, companies and sectors for this next stage of recovery. Courses such as this reflect our commitment to playing a key role in providing a relevant talent pipeline to industries in Northern Ireland."