Dr Heather Roberts – Examining the History of Women Judges in Australia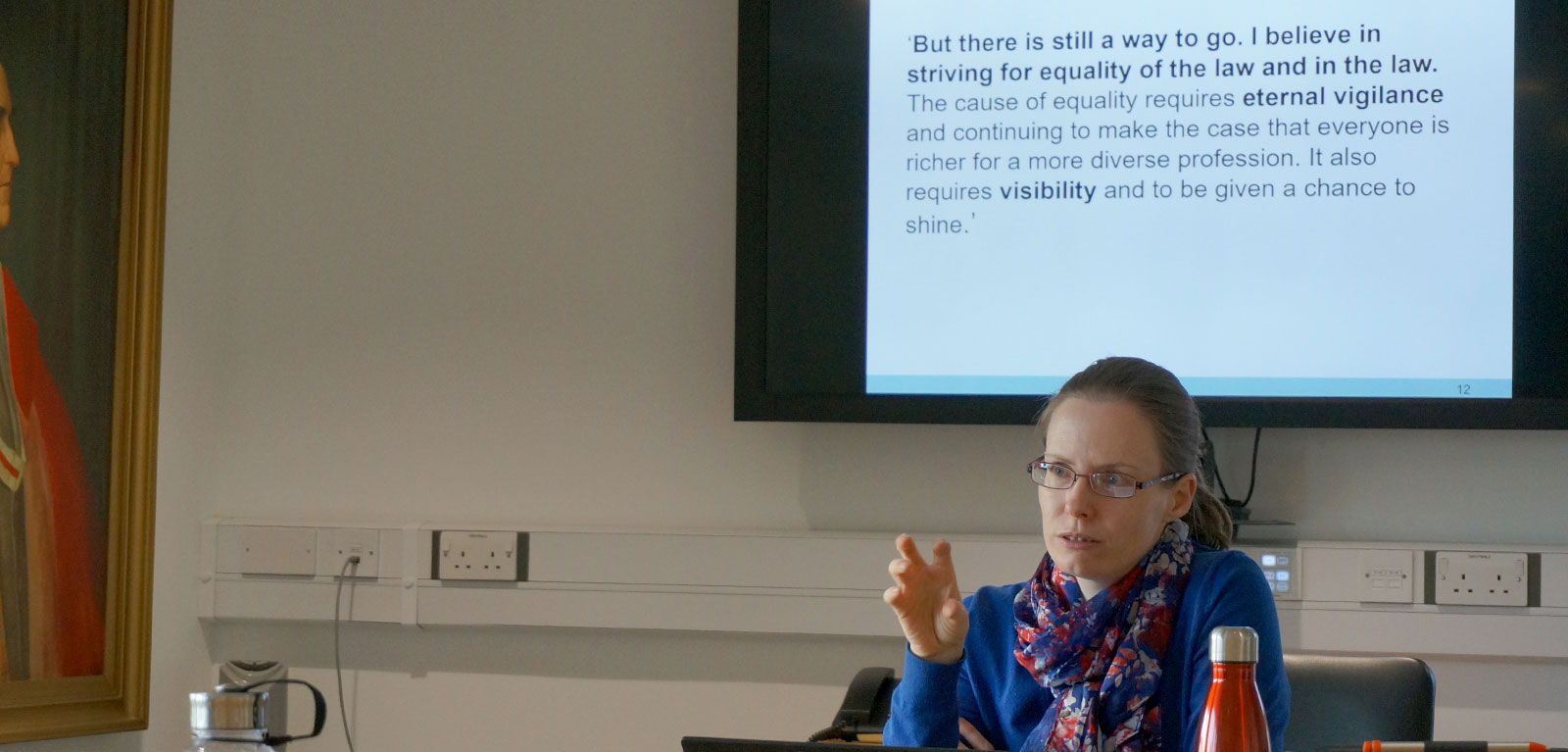 On Wednesday 27 November, the School of Law welcomed Dr Heather Roberts from the Australian National University School of Law for her talk on the socio-legal examinations of women in the legal profession. The discussion detailed the historical narratives of female judges in Australia, from issues of gender-based hostility and pervasive public masculinity as a lingering systemic problem in the law to the courage of women speaking of these struggles during their judicial inaugural ceremonies.
Dr Roberts spoke of the progression of 'feminist' change, the role of supportive men, mentors, and other key figures who were positive instruments for this change, impacting the way these stories were approached in recent years. She noted, lastly, the shift in tone of gender discrimination, leading to the increase of recognising successful women in the bar and the value of mentoring for women as an important judicial virtue.
Dr Roberts also took time to record a podcast with the QUB Women in Law team which will be forthcoming on LawPod soon.
For more talks like this, visit QUB School of Law for a list of upcoming events.