Seminar: Citizen Science and DIY Diabetes
Ethical and Regulatory Challenges of Patient-led Innovation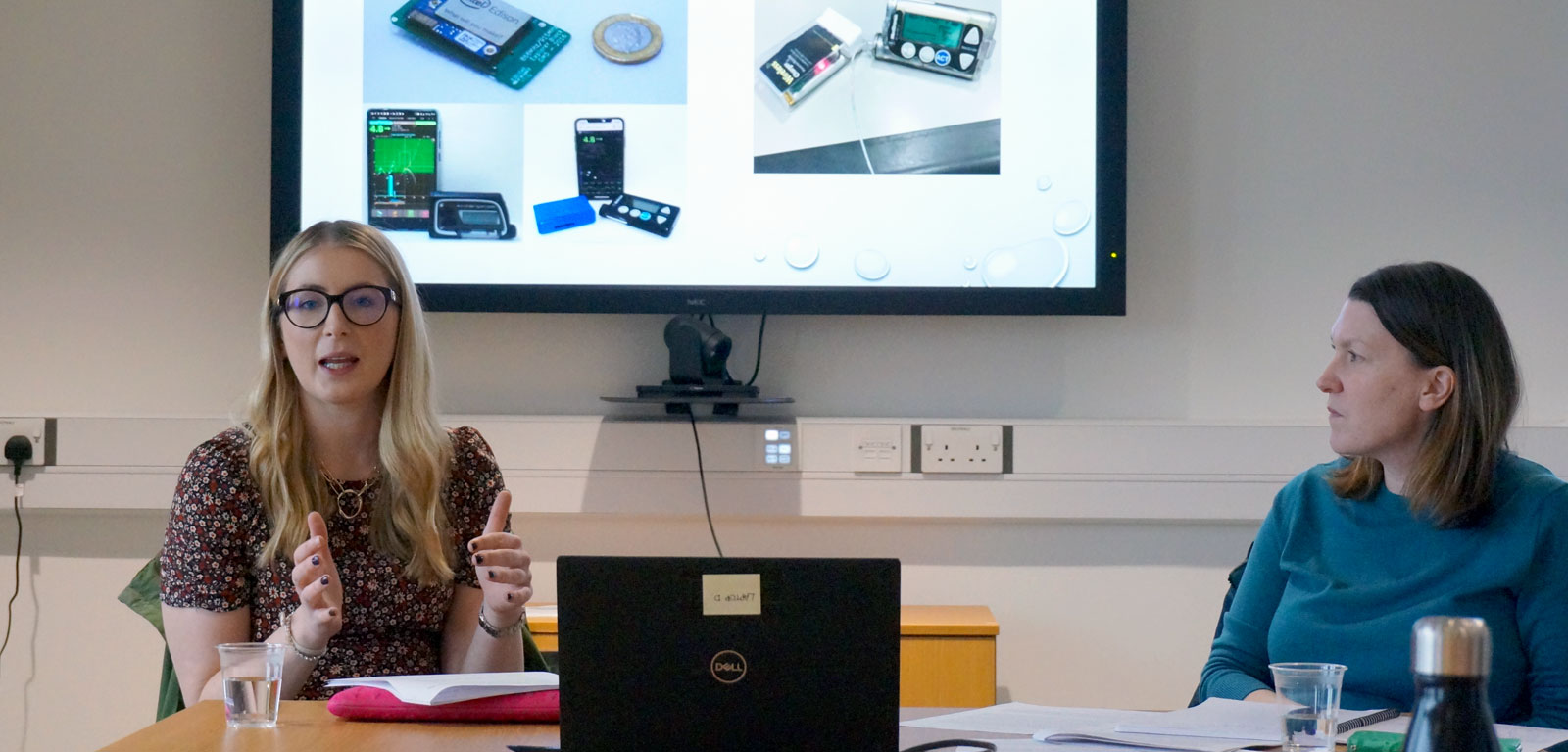 On Wednesday 19 February, the School of Law welcomed Dr Rachael Dickson, Research Fellow, and Professor Muireann Quigley from the University of Birmingham for their joint-seminar entitled: Citizen Science and DIY Diabetes – Ethical and Regulatory Challenges of Patient-led Innovation. The talk focused on the emerging innovations centered on management of Type 1 Diabetes, in particular, the use of DIY Artificial Pancreas Systems which offers a closed-loop continuous glucose monitoring and self-administering insulin system, where results can be transmitted to devices such as smart phones or small computers.
Professor Quigley questioned the implications of these systems, including issues relating to power, value of scientific expertise, scientific action outside of traditional scientific channels, data collection, and ethical review boards. She also brought light to criticism on the motivations of these innovation leaders, the connotations of surveillance, and the "DIY" nature of these systems as individual patients manage, maintain, and built these systems themselves.
Dr Dickson spoke on three issues within citizen-science.
Ethics: the complex issues for individuals who participate in their own healthcare intervention, whether ethical responsibility has shifted from formalised healthcare settings to DIY management, and the potential encouragement of eating disorders and tools of intervention modified by the community themselves.
Power: the democratisation of the scientific process, including increasing bodily autonomy, biomedicine, illness-experience, and advancement of equality and social inclusion to overcome epistemic injustice.
Quality: Deconstructing arguments of whether the knowledge gained from these DIY practices are sufficient to replace traditional science and whether research in this area has accommodated for diversity in ethnic, age, social economic, and gender groups within the wider community.
Professor Quigley and Dr Dickson concluded the discussion with questions on potential legal concerns. As looping can be viewed as an 'ecosystem' containing multiple actors at different levels, what responsibilities do any of these actors have in regard to liabilities of technological end products and its potential errors?