Social Acceptance, Path Dependency and the Low Carbon Transition

I am an interdisciplinary social science researcher, with an interest in the politics of natural resources and environmental issues. I am currently a PhD student in Environmental Planning at Queen's University Belfast, where my research focuses on the social acceptance of renewable energy, path dependency in policy making, and the transition to a low-carbon economy.
I previously worked for the Government of Canada in the Department of Natural Resources, where I contributed to the Government's priorities in international cooperation, gender equality, and science-policy integration.
In 2017, I completed a Master of Science in Water Science, Policy and Management at the University of Oxford. My research examined the development of water and sanitation infrastructure in Haiti and the response to the Haitian cholera epidemic. I also hold a Bachelor of Arts in Political Science and Aquatic Resources from St. Francis Xavier University in Nova Scotia, Canada. My undergraduate research explored the politics of renewable energy development in the province of Nova Scotia.
I have been active in international environmental issues since 2014, when I joined the World Youth Parliament for Water, an international civil society organization which enables youth to advocate for sustainable development and water resource governance. I represented the Parliament at conferences in Sweden, South Korea, Canada, and the USA. I am currently a member of the Canadian Water Network's Students and Young Professionals Committee.
My research under the MISTRAL project is focused on how the historical development paths of energy infrastructure in different European countries has impacted the contemporary approach to renewable energy development, and how these paths of development impact the social acceptance of infrastructure development. Case studies from across Europe will illustrate the various ways in which countries are grappling with the consequences of historical decisions as they transition towards a low-carbon energy system.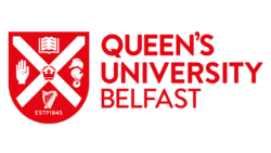 3 minute project introduction
Find out more about Alex

Alex's project supervisors
School of Natural and Built Environment
Queen's University Belfast
Associate Professor, Department of Planning
Associate Professor, The Technical Faculty of IT and Design
Aalborg University