Motivations, Incentives and Commitments for Co-Investment (ESR12)
Alida Volkmer
This project aims to explore the motivations and characteristics of those who invest in local energy schemes and explore how an understanding of this can be used to better promote financial incentives schemes for community investment. Traditional financial incentives including grants, soft loans, taxes, enhanced tariffs and quota schemes for locally owned renewable energy projects are reasonably well understood, but how these relate to different motivation and belief systems is less well known. This will provide new insights into designing more effective incentives and interventions for in enhancing social acceptance of renewable energy projects. Using a mixed methods approach surveys, choice experiments, interviews and case studies will be used to examine these issues across different European countries (Belgium, Ireland, UK, Denmark), with a number of case studies selected to assess the effectiveness of various financial incentives including subsidised electricity, equity ownership and developer led investment models to identify which models of community engagement / ownership can maximise community acceptance. A multi-disciplinary approach with a sociology colleague will help identify how financial and social issues collectively impact on social acceptance.
The project will result in maps of the range of financial incentives targeted at community investors in Ireland and the UK, survey and choice experiment data on relative trade-off between different forms of financial incentives, case studies on sites where subsidised electricity schemes were implemented, and recommendations on policy interventions and supports needed to enhance social acceptance of renewable energy projects.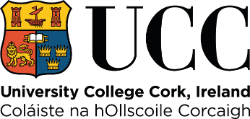 3 minute project introduction
Find out more about Alida

Alida's supervisors
Dr Geraldine Ryan
Senior Lecturer
Cork University Business School
University College Cork