QUEEN'S UNIVERSITY BELFAST
A Giant Study Abroad Adventure
Join Us
Study Abroad at Queen's University Belfast
Study Abroad with Queen's
Fancy taking flight again with a unique Study Abroad experience at a leading UK university on the Island of Ireland?
Experience Queen's for a Summer, a semester or a full year with one of our study abroad programmes. Over 100 international students come to Queen's each year to study abroad for a semester or an academic year.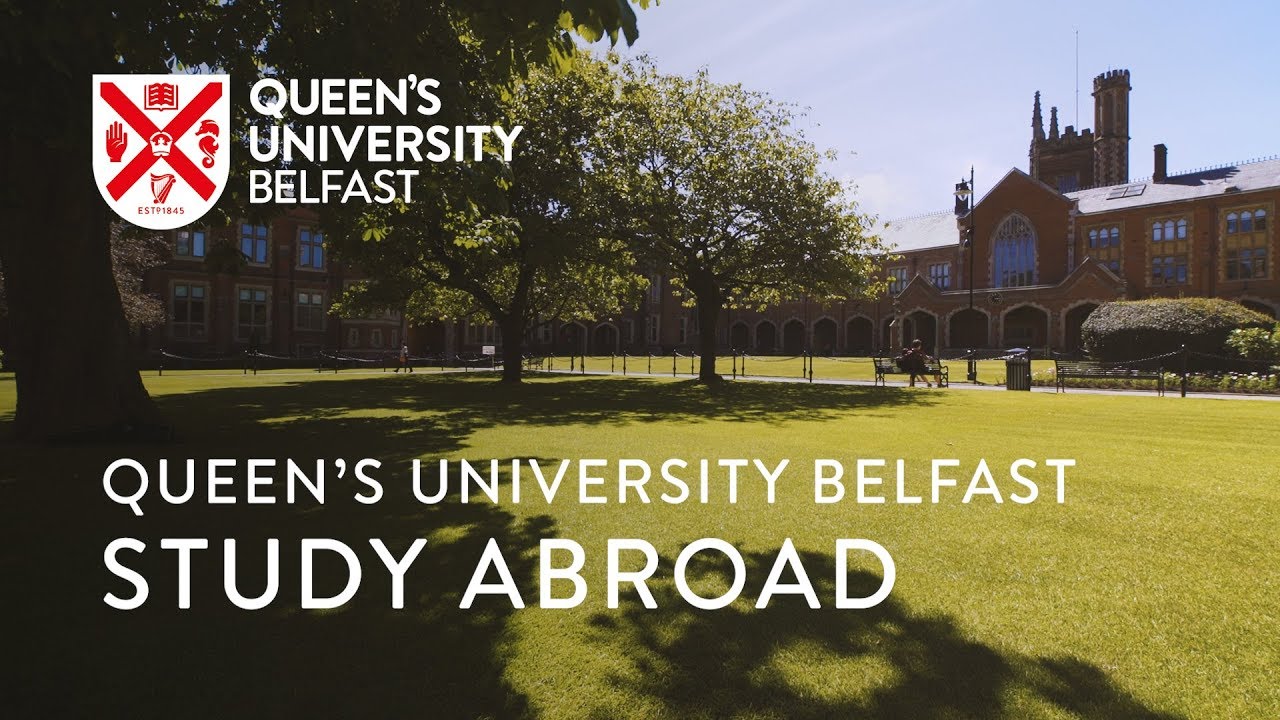 Our study abroad programme offers an opportunity to live in one of Europe's most exciting capital cities – with a campus that's within walking distance of the city center as well as a giant adventure to coastlines and epic landscapes just 1 hr away.
Experience the famous Irish welcome and opportunity to live alongside people from all over the world for a truly immersive experience in another culture in one of the UK's most affordable and safest cities (Which University 2018/British Crime Survey 2018/19).
Why Choose Queen's
Queen's is ranked in the top 200 universities in the world
(Times Higher Education World University Rankings 2021)
WORLD-CLASS UNIVERSITY
One of the world's most beautiful universities' (Huffington Post), Queen's is the 9th oldest university in the UK, established in 1845 with over 170 years of teaching excellence.
MAKE YOUR MONEY GO FURTHER
Belfast has won awards for its affordable living and it's the lowest cost student city in the UK (Which? University rankings 2018)
SPECTACULAR EXPERIENCE
Incredible views and an unforgettable experience, Belfast and the Causeway Coast were named the Number 1 region in the world to visit (Lonely Planet, 2017)
State-of-the-art Facilities
Be taught by world-leading researchers and experts in their field in state-of-the-art facilities. 15 Queen's subjects in the top 200 in the world (QS World Rankings by subject 2020)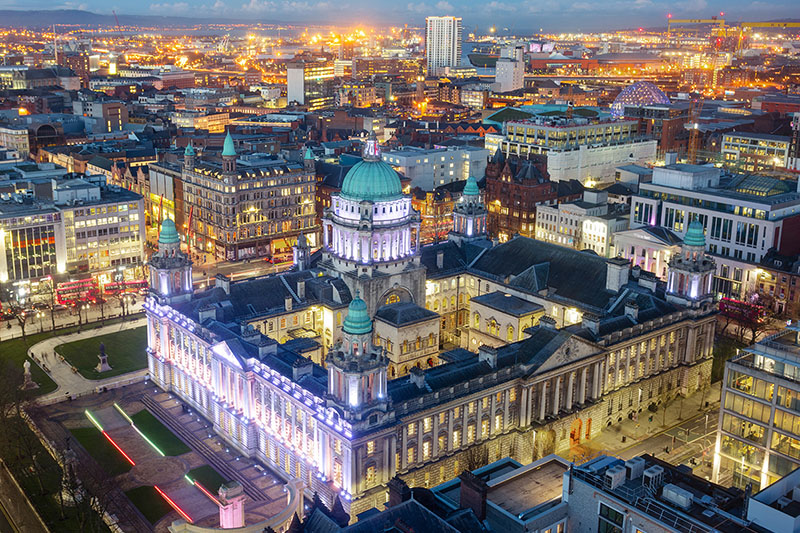 What Can You Study?
At Queen's we have three Faculties and within these there are 15 different Schools. Students studying abroad with us have the option to choose modules from multiple Faculties and Schools, providing they meet any prerequisites.
Modules offered within the Faculty of Arts, Humanities and Social Sciences can be viewed on our website, including a range of modules with an overarching Irish theme. Modules available within the Faculty of Engineering and Physical Sciences as well as the Faculty of Medicine, Health and Life Sciences can be viewed on our Course Catalog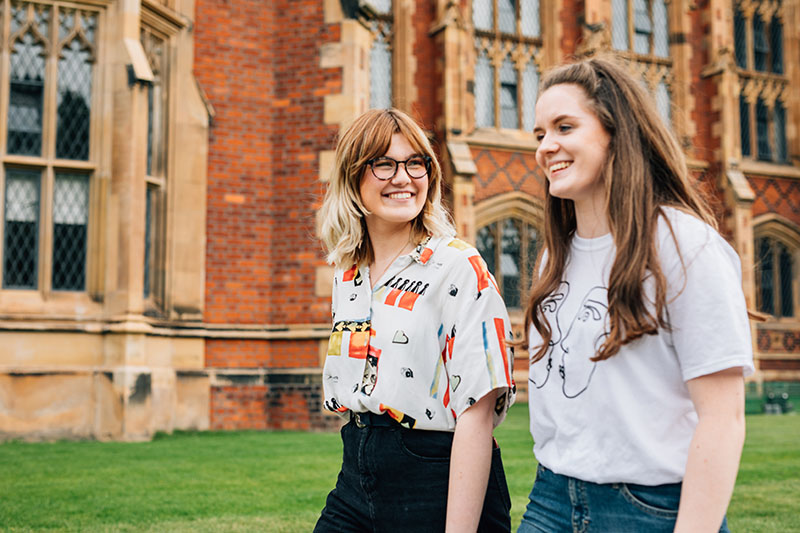 Welcome to Belfast
Belfast is a modern capital city, welcoming, easy to get around and an affordable place in which to live and study. It's also within the safest region in the UK (UK Crime Surveys 2018/19). The city is best explored on foot or by bike, and our central campus means that most places are within a short walking distance.
Belfast has it all:
Northern Ireland
In Northern Ireland you're never far from spectacular scenery. Mountains, forests and stunning coastlines make up the rich landscape of the region, and activities like mountain biking, surfing and golf are popular. Belfast and the nearby Causeway Coast were named No.1 region in the world to visit in 2018 by the Lonely Planet. It's easy to see why the Northern Ireland was chosen as the one of the filming locations for Game of Thrones!
Module Case Studies
Understanding Northern Ireland: History, Politics and Anthropology
This module will provide an overview of the history and politics of the state of Northern Ireland, using anthropological understandings of ethnicity and nationalism to examine how Unionism and Irish Nationalism developed.
Crime and the Media
The module includes discussion of the representation of politically-motivated, news stories of sexual violence and moral panics. It also looks at how the internet as well as explicitly fictional representations of crime can impact on crime, perceptions of crime and criminal justice processes.
Peace and Conflict Studies
This module will introduce students to the analysis of civil wars and the fields of conflict analysis and peace studies with an aim to introduce students to theoretical and empirical problems in the study of the outbreak, development and resolution of armed civil conflicts.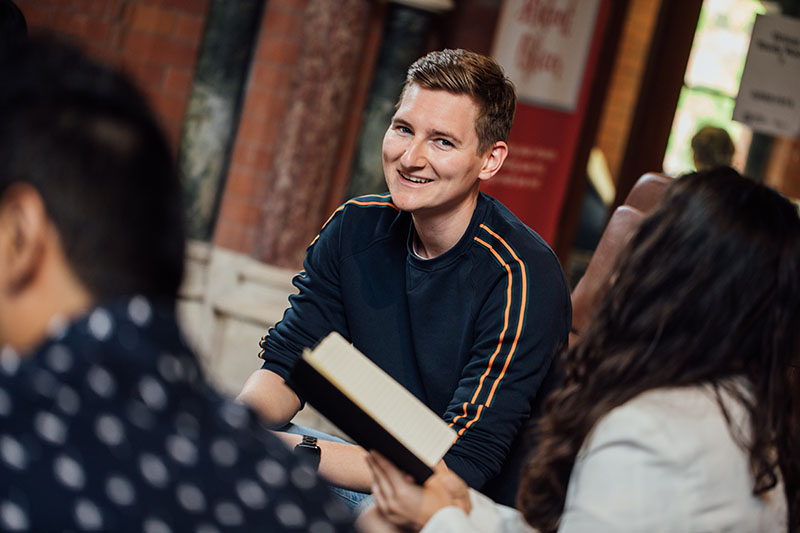 STUDY ABROAD INTERNSHIP PATHWAY
Students studying abroad at Queen's in the spring semester have the opportunity to extend their time in Northern Ireland with an internship in the field of social justice and peacebuilding. Following the end of the spring semester, spend six weeks completing an accredited internship gaining international work experience and earning college credit. A vibrant city emerging from decades of conflict, Belfast is an ideal location to see the effects of social justice and peacebuilding first hand.
Study Abroad Research Project
The Research Project module involves students undertaking, with academic supervision, a piece of independent research in fulfilment of the Study Abroad requirements of their home institution. The topic is to be agreed between the student, the supervisor and, as appropriate, the academic coordinator of the home institution.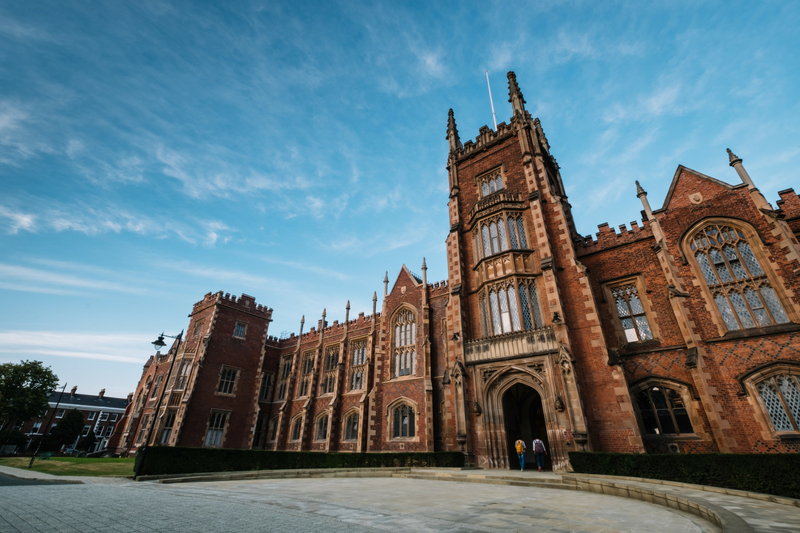 On Campus
According to the Huffington post we have one of the most beautiful campuses in the world. See for yourself with our virtual campus tour!
When you're on campus it's easy to become a part of our thriving student community with over 200 clubs and societies for you to join. The Students' Union is active in planning events and engaging with the student body, ensuring you'll always have the opportunity to make the most of your time at Queen's.
The campus is home to state of the art facilities for our students.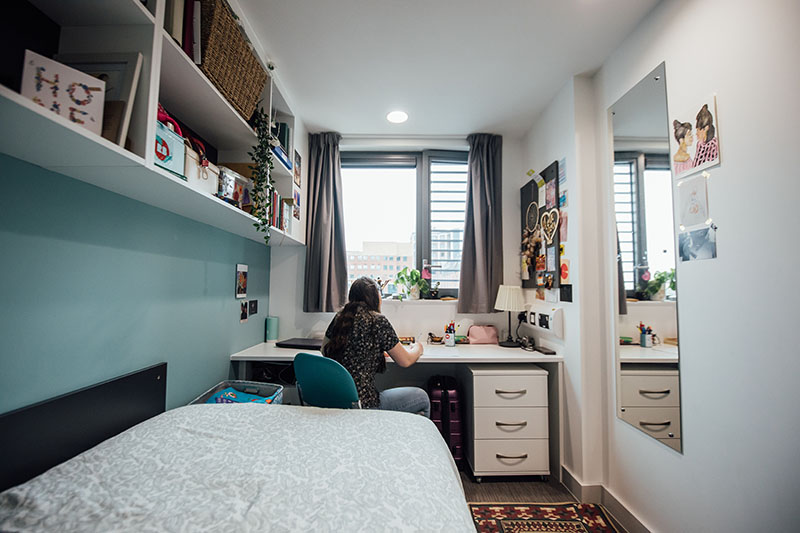 Accommodation
Our study abroad students are typically housed in either Elms BT1 and BT2 or Elms BT9.
Elms BT1 & BT2 are located close to the city centre while Elms BT9, our purpose built student village, is found to the south of the city. Both sites are around a 15 minute walk to the campus, have laundry facilities, shared social spaces and 24 hour security.
Find out what our students have to say about accommodation at Queen's and if you would like to know more about a specific site you can take a video tour of BT1, BT2 and BT9.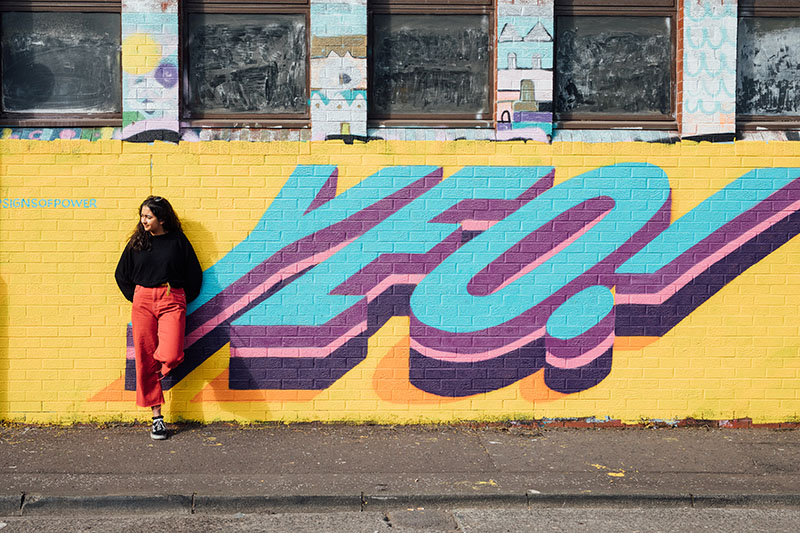 Queen's Loyalty Scholarship
If you decide to return to Queen's we will do our very best to ensure you are taken care of so you get the best from your time with us.
Study Abroad students who return to Queen's for postgraduate study are eligible for a 20% discount on tuition fees for their first year of study. Full details are found on our website.
When making a decision on studying abroad it's important to speak with students who have already lived through the experience. Take a look through blogs and videos from previous study abroad students who have studied at Queen's and found out why Northern Ireland is the happiest place to live in the UK (Lloyds Bank Happiness Index, 2020).