Campus Tours are currently on hold due to the ongoing situation with COVID-19, but you can still experience our campus virtually.
If you would like us to let you know when our Campus Tours are available again, please register your interest via the link below.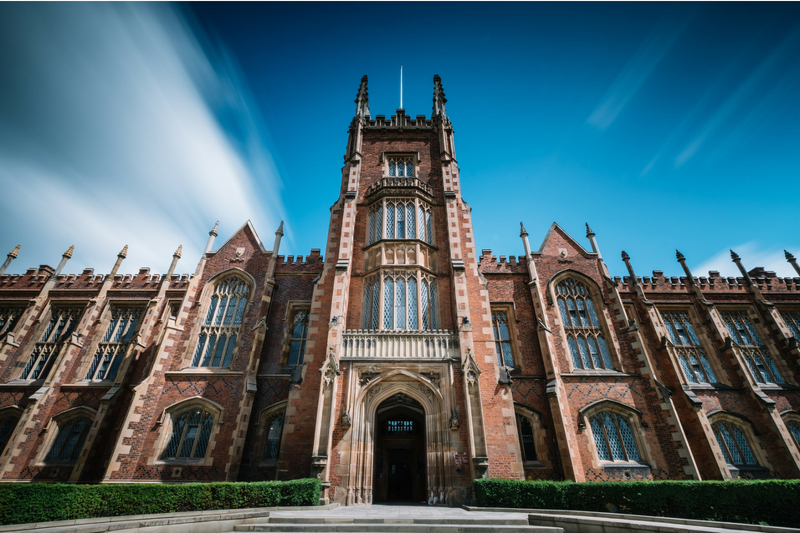 The Lanyon Building
The main Lanyon building was opened in 1849 and is a Northern Ireland landmark.
Named after its architect, Sir Charles Lanyon, the striking building is the central part of the campus and has been voted one of the most beautiful university buildings in the world.
The McClay Library
Opened in 2006, the stunning Library sets the benchmark for university study hubs, with over two thousand reader spaces set over four floors.
We'll show you the private study areas, the millions of books for all subjects and take you through the Narnian wardrobe door to the CS Lewis Study Room, named after one of Belfast's most noted literary sons.
Queen's Sport
The Physical Education Centre in Botanic Gardens is a state-of-the-art space. Our facilities cater for all mainstream indoor sports.
On your tour you'll see some of the famous sporting faces whose careers were nurtured at Queen's Sport. These facilities are all available to new students of the University.
Sport
Accommodation
First-year students from outside Northern Ireland are guaranteed a room in Queen's accommodation in their first year, and this is where you'll live.
A quiet, dedicated space just a ten-minute walk from the main Lanyon building, it's designed for safety, convenience and comfort. You'll be shown around a typical bedroom, living room and the Treehouse hub, the social centre, which also includes shops and the launderette.

We have recently expanded our safe, supportive and social environment to two new city centre locations: Elms BT1 and Elms BT2.
Accommodation at Queen's