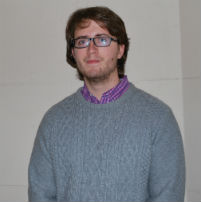 Peter Brennan
Peter completed his BSc in Biotechnology in Dublin City University, Ireland in 2014. As part of the ERASMUS exchange programme he visited La Sapienza, the University of Rome, where he carried out microcosm studies analysing the kinetics of polluted groundwater samples undergoing different treatment strategies.

After completing his BSc he lived in San Diego, CA, where he worked as a contractor in Merck Millipore's protein lab, and as a Research Associate in Illumina's Genomic Services department. Peter is researching microbial fuel cell biosensors to monitor bioremediation in subsurface environments at Dublin City University.
Find out more about Peter here.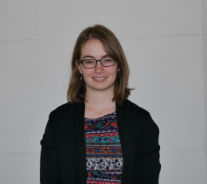 Coren Pulleyblank
Coren is working in the School of Chemical Sciences at Dublin City University. Prior to joining REMEDIATE, Coren completed a B.Sc. in Geography at York University in Toronto. In 2014, she spent ten weeks in the Canadian sub-arctic studying atmospheric deposition of nutrients onto tundra ponds. This fieldwork formed the basis of her thesis which investigated how changing wind patterns associated with climate change might affect the availability of nutrients to pond biota in this ecologically sensitive region.
Other work has included analysis of quaternary glacial deposits in southern Ontario to reconstruct regional glacial dynamics, and collection and interpretation of Alpine soil samples to understand soil development processes and changing land use in the area.
Coren also holds a B.A. in the History of Science and Technology and Classics from the University of King's College in Halifax, Canada (2009).
Find out more about Coren here.
Matthias Metzger
Matthias has joined REMEDIATE as an ESR at Dublin City University. Matthias is an analytical chemist, who received a Masters degree from theFederal Institute of Hydrology (Koblenz, Germany). Supervised by Brian Kelleher, he will be working on new methods to detect contamination in soil.
See Matthias' LinkedIn profile here