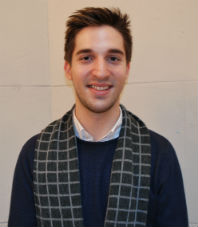 Ricardo Costeira
Ricardo Costeira
Ricardo Costeira is a molecular biologist, studying at Queen's University Belfast.
Born and raised in Portugal, Ricardo graduated from University of Minho in July 2012 with a Bachelors in Applied Biology. Later on, he embarked on a Master's programme at that same university, graduating in January 2015 with a Masters in Molecular Genetics. During the second year of his Masters, Ricardo focused his research on microbial genetics, studying the genomic diversity of clinical isolates of Pseudomonas aeruginosa.
Ricardo will carry out most of his work at Queen's University Belfast under the supervision of Dr Leonid Kulakov, Dr Chris Allen, and Professor Mike Larkin. Ricardo will study the microbial community structure and diversity on contaminated sites using advanced metagenomic techniques, and for evaluate the role of horizontal gene transfer in disseminating key catabolic genes. Ultimately, his work will allow the rapid assessment of the local bioremediation capacity using metagenomic analysis, key phage and plasmid gene analysis, and other associated risk strategies.
Find out more about Ricardo here.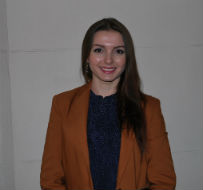 Tatiana Cocerva
Tatiana Cocerva
Tatiana Cocerva has a background in Environmental Sciences. Recently she graduated a MSc in Geomaterials and Environment from University Paris-EST Marne-la-Vallée. She will undertake research investigating the oral bioaccessibility of potentially toxic elements (PTEs) in the metropolitan area of Belfast.
The main aim of her research is to identify how the contamination source influences the bioaccessibility of PTEs. The research is intended to provide improvements to human health risk assessments.
Tatiana's previous experience concentrated on the coupling of electrochemistry and microbiology for the treatment of wastewater.
Find out more about Tatiana here.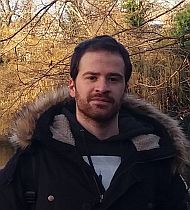 Panagiotis Kirmizakis
Panagiotis Kirmizakis
Panos was born and raised in Greece. Panagiotis completed his BSc in Environmental and Natural Resources Engineering in Technological Educational Institute of Crete, in Greece, 2014. After that, he enrolled in an MSc programme at the same Institute, graduating in October 2016 with a Masters degree in Geoenvironmental Resources and Risks. During the first year he was a research visitor at Rutgers University, USA to learn Spectrally Induced Polarization, and applied this method to his MSc thesis.
His role in Queen's University focuses in geophysical approaches as an important qualitative characterization tool in contaminated land, and the use of these approaches for monitoring remediation processes.