Partner Advisory Forum 2nd November 2017
Team welcome key partners to first themes and methods workshop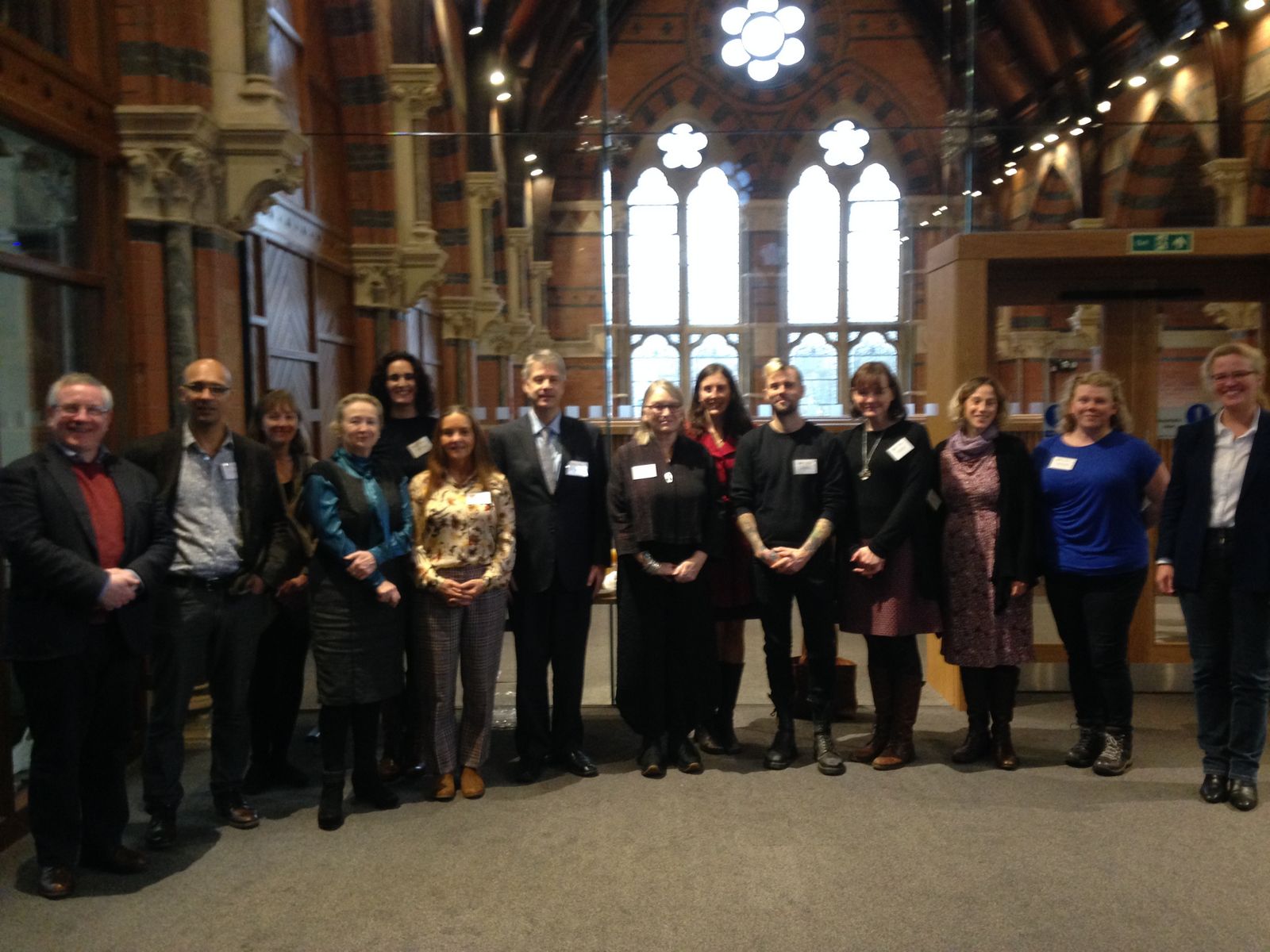 The Sounding Conflict team welcomed the project's key Advisory Group partners to the first themes and methods workshop of the PaCCS project 'Sounding Conflict: From Resistance to Reconciliation'. This Advisory Board presentation and workshop event was held on 2nd November 2017 at Queen's University, Belfast. It facilitated dialogue among our key arts partners from the spheres of music, dance, creative practice, reserach and arts policy who had not met together before for this kind of debate. Participants included the Director, Project Manager and Music Bridge facilitor of Musicians without Borders; Tinderbox, TheatreofPluck, The Playhouse and Kabosh Theatres - all based in Northen Ireland; Cultúrlann Uí Chanáin and the Min-On Research Institute.
The itinerary for the day included presentations of project stream activities underway, partners' input and feedback as we collectively reviewed issues of language use, interpretation and the impact of sound and the arts in conflict and post-conflict settings, as well as input into planning for the Sound Art Installation. Our partners offered key directions and advice on further developments across the work streams. The discussions and breakout workshops generated new ways of thinking around developing policy reccomendations abouts arts and social justice, which will be taken forward in future forums.
Our thanks to participants: Amanda Koser-Gillespie (Project Facilitator) and Eibhlín Ní Dhochartaigh (Arts Director) of Cultúrlann Uí Chanáin; Laura Hassler (Founder and Director) and Meagan Hughes (Project & Communications Manager) of Musicians without Borders; Dr Niall Rea (Artistic Director) of TheatreofPluck; Paula McFetridge (Artistic Director) of Kabosh Theatre; Patrick O'Reilly (Artistic Director) of Tinderbox Theatre; Pauline Ross (Artistic Director) of The Playhouse Theatre; and the project's international expert advisor, Dr Olivier Urbain of the Min-On Music Research Institute.