Virtual Institute of Bioinformatics and Evolution Conference 2023
Queen's University Belfast hosted the Virtual Institute of Bioinformatics and Evolution, All-Ireland Conference 2023 (VIBE 2023) in May.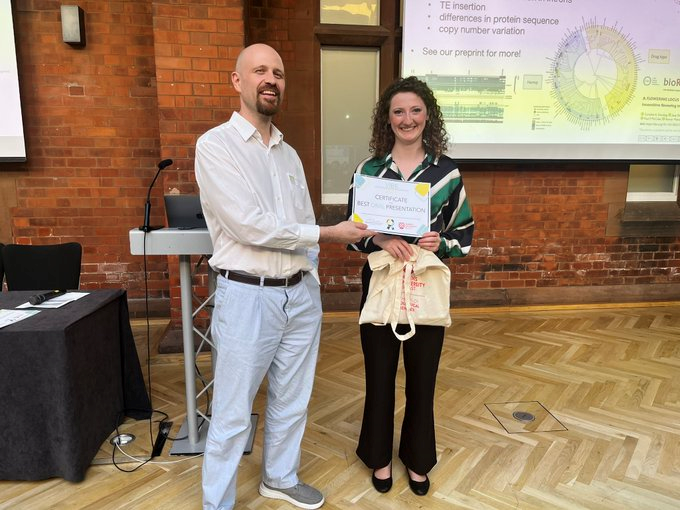 This long-running annual conference featured keynote speakers Prof. Aedín Culhane (University of Limerick) and Dr. Evangelia Petsalaki (European Bioinformatics Institute). There were around 160 participants from fifteen different organisations who heard talks from early career researchers across four sessions in the beautiful Riddel Hall, as well as forty poster presentations.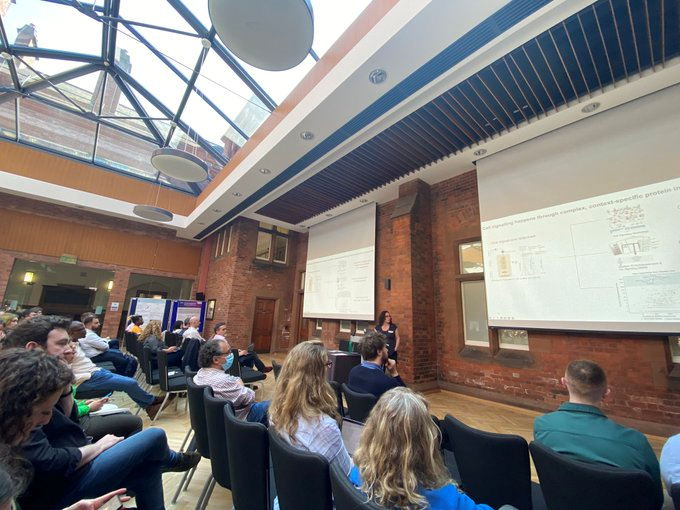 Prof. Aedín Culhane, who also spoke at QUB's Cancer Knows No Borders event, delivered a keynote speech on Data Analysis Tips and Challenges including awareness of limitations associated with specific datasets or methods, and working closely with clinicians for translational impact.
Dr. Evangelia Petsalaki, Group Leader at EMBL-EBI, delivered a further keynote speech on network-based approaches to study cell signalling, described by organiser Dr. Ian Overton as 'insightful unpublished results revealing context-specific biology.'
Congratulations to Aideen McCabe from University College Cork, who won the best talk prize for her presentation 'Good Models or Good Riddance? An investigation into the suitability of cell lines as models of ovarian cancer histotypes' delivered in the Medical Bioinformatics session that was chaired by Dr Ian Overton.
Congratulations also to Emmet Campbell from organiser Prof. Chris Creevey's group for winning the best poster prize, as voted by conference attendees. Next year's meeting is planned be held in Galway, with rumours that Norway was in the running as a close second.