SCHOOL RESEARCHER WINS UK RISING STAR AWARD FOR WORK IN SCIENCE AND ENGINEERING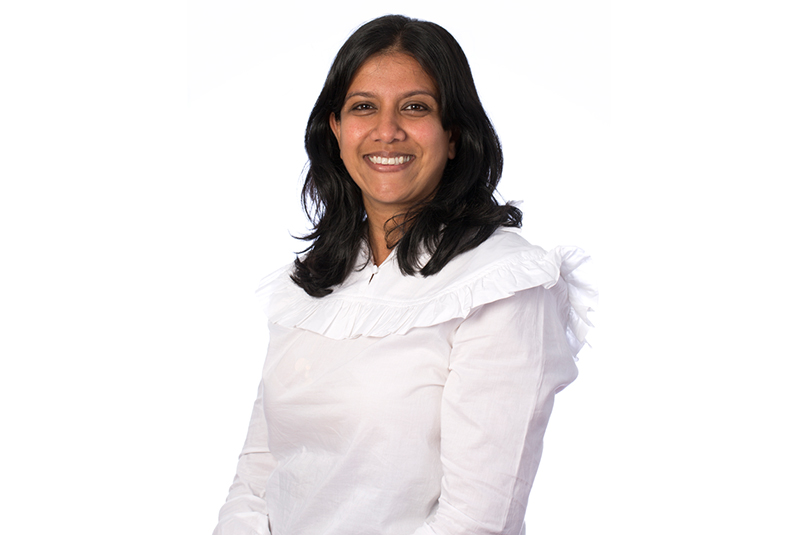 Dr Geetha Srinivasan, Senior Research Fellow at Queen's University Ionic Liquid Laboratories (QUILL), has been announced as a winner in the WeAreTheCity Top 100 Rising Star awards in the Science & Engineering category.
Dr Srinivasan was one of the final 200 shortlisted nominees out of a total of 1,250 entrants this year.Dr Srinivasan first arrived at Queen's in 2006 as a postdoctoral research fellow and has worked as chief scientist in projects involving PETRONAS and Astron Advanced Materials. Her research on flexible electronic materials for medical device applications has gained international attention, as has one of the seven patents she has helped to invent. She is a STEM ambassador and strives for gender balance in science and engineering, being a key promoter of the Soapbox Science initiative in Northern Ireland.Speaking about the Rising Star award, Dr Srinivasan said:
"I am humbled and truly inspired to keep striving and sustaining in science. These awards can be compared to energy drinks offered in between Marathon runs. A science career needs true passion and passion should be supported by rewards such as this."
In addition to this latest award, Geetha received an outstanding women in science award from L'Oreal-UNESCO-Royal Society in 2012 and has also received three Institute of Chemical Engineering (IChemE) awards and a Nicklin Medal in 2013 as a key researcher of the PETRONAS team. She has also been promoted by Royal Society of Chemistry as one of the 175 faces of Chemistry and was shortlisted for an Asian Women of Achievement Award in 2014.The WeAreTheCity Top 100 Rising Star awards showcase the UK's female talent across industries and professions, helping to boost winners' potential as role models in their areas of expertise. Dr Srinivasan will be presented with her award on Thursday 12 July at the awards ceremony in London.