CWI researcher wins Best Student Paper at INMMiC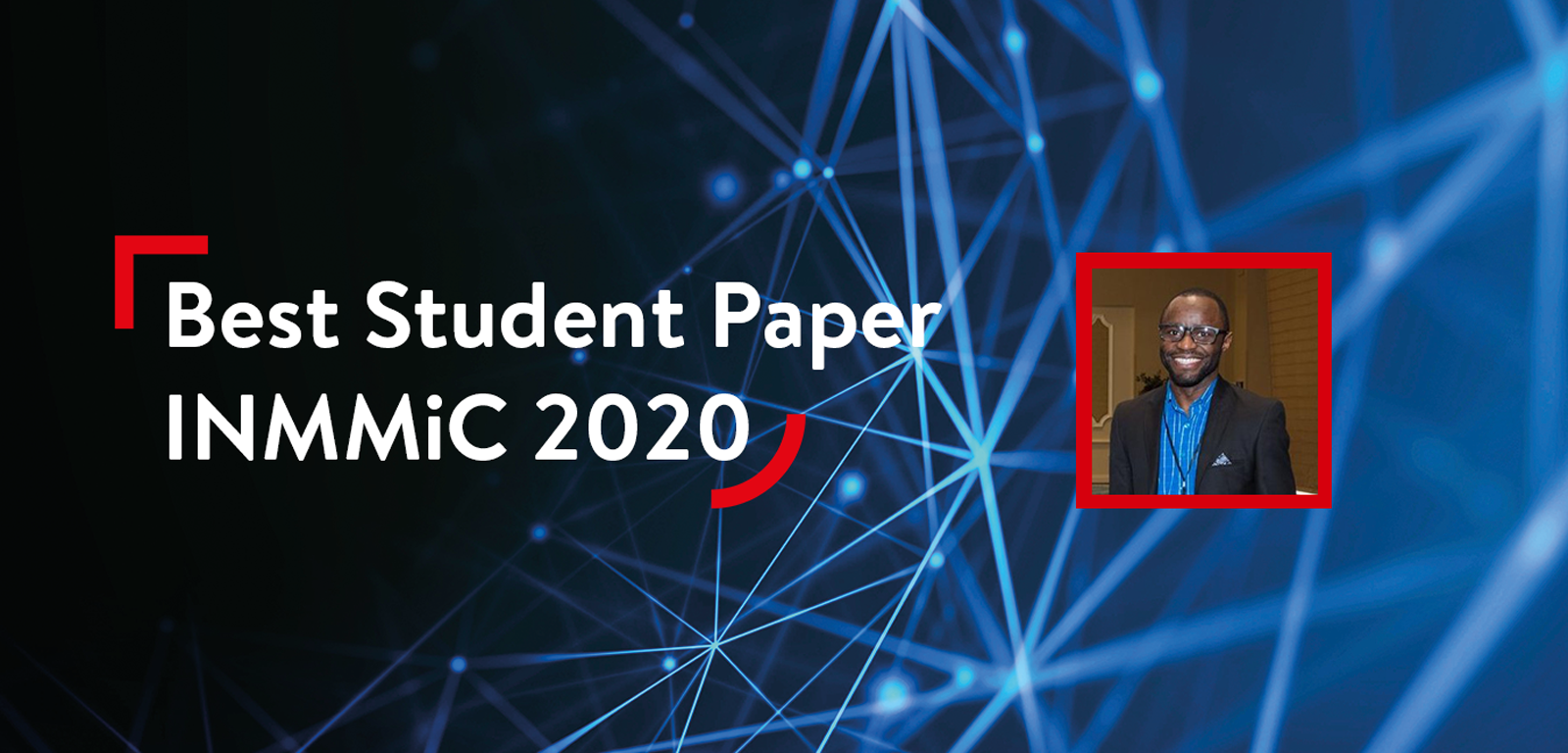 The International Workshop on Integrated Nonlinear Microwave and Millimetre-wave Circuits (INMMiC) 2020 was held virtually on 16-17th July from Cardiff, Wales.
INMMiC is an international forum for promoting, discussing and developing ideas in the field of nonlinear microwave and millimetre-wave circuits and systems.
Mr Moise Safari Mugisho, a researcher at the Centre for Wireless Innovation (CWI) based at ECIT, presented his research paper "Harmonic-Injection Class-EM/F3 Power Amplifier with Finite DC-Feed Inductance" and was awarded the GAAS Association-sponsored Best Student Paper.
The network infrastructure connecting our everyday digital devices consumes energy, hence contributes indirectly to climate change. An essential component of the network infrastructure and connected devices is the power amplifier (PA), the most power-hungry device within these systems. Mr Mugisho's research aims at improving the performance of the PA by reducing the amount of energy that is wasted during its operation. Every nanowatt of power saved can ultimately lead to a reduction in global warming.
Mr Mugisho commented: "I am delighted to have my work recognised at an esteemed conference such as INMMiC. I would like to thank my supervisors and peers for their support. I look forward to continuing my research on improving the performance of power amplifiers which will have profound impact on climate change through reducing energy wastage."
The two-day virtual event was supported by the IEEE Microwave Theory and Techniques Society, the Gallium Arsenide Applications Symposium (GAAS) Association and The European Microwave Association (EuMA).