EEECS Most Inspiring and Motivating Teachers
Two members of staff Prof Roger Woods and Dr Karen Rafferty, have been awarded the Queen's University of Belfast's Students Union's Most Inspiring and Motivating Teaching Staff Members for their work on the Industrial Project.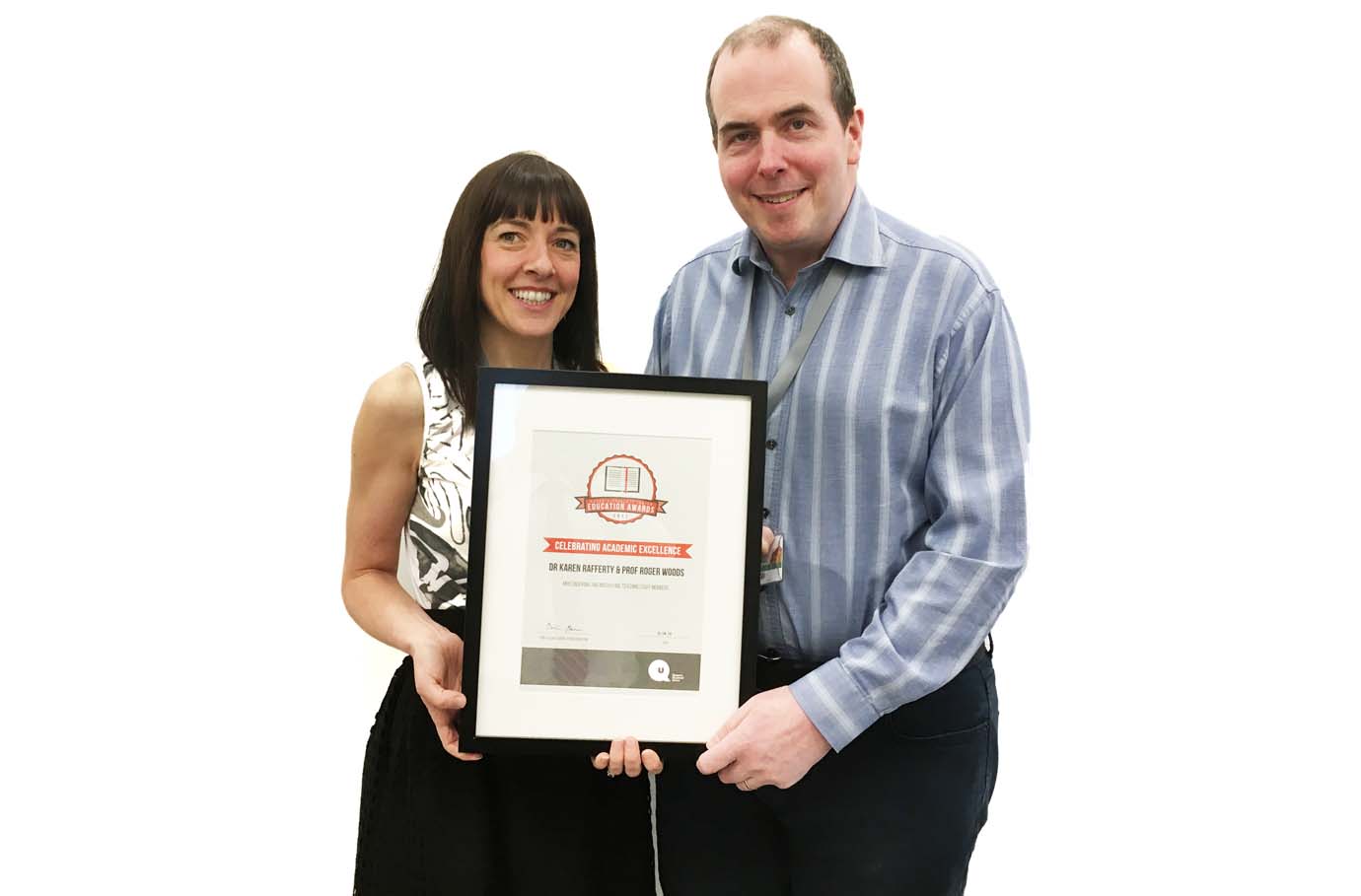 This Award recognises lecturers whose passion and style of teaching motivate students to engage with the subject and inspire students to work hard and achieve their academic potential. Karen and Roger were selected from 41 individuals nominated.
The Industrial Project module encourages students to create innovative engineering products and develop teams which then prepare a full company proposition to commercially exploit the products as part of the module. The teams' success over the years has been remarkable. Indeed, three teams from this year's cohort, KegoMatic, StringSense and Evy have been successful in being shortlisted for the INVENT competition which showcases the best emerging innovations from Northern Ireland. Evy and StringSense who both won the top prize of £4,000 in this year's QUB Dragon's Den and StringSense have been shortlisted for the final 10 from 580 applicants in Student Entrepreneur Award finals.
The award recognised them for emboldening a passion in their students for their studies, and a love for improving the student experience, including supporting different learning styles and engaging them in innovative pedagogy. Their dedication to developing relationships with their students has ensured a long lasting and positive impact on the discipline in which they teach.