EEECS academics advise on development of the new StopCOVID NI app
Researchers from Queen's University Belfast are providing independent oversight and expert advice to the team developing the new StopCOVID NI app.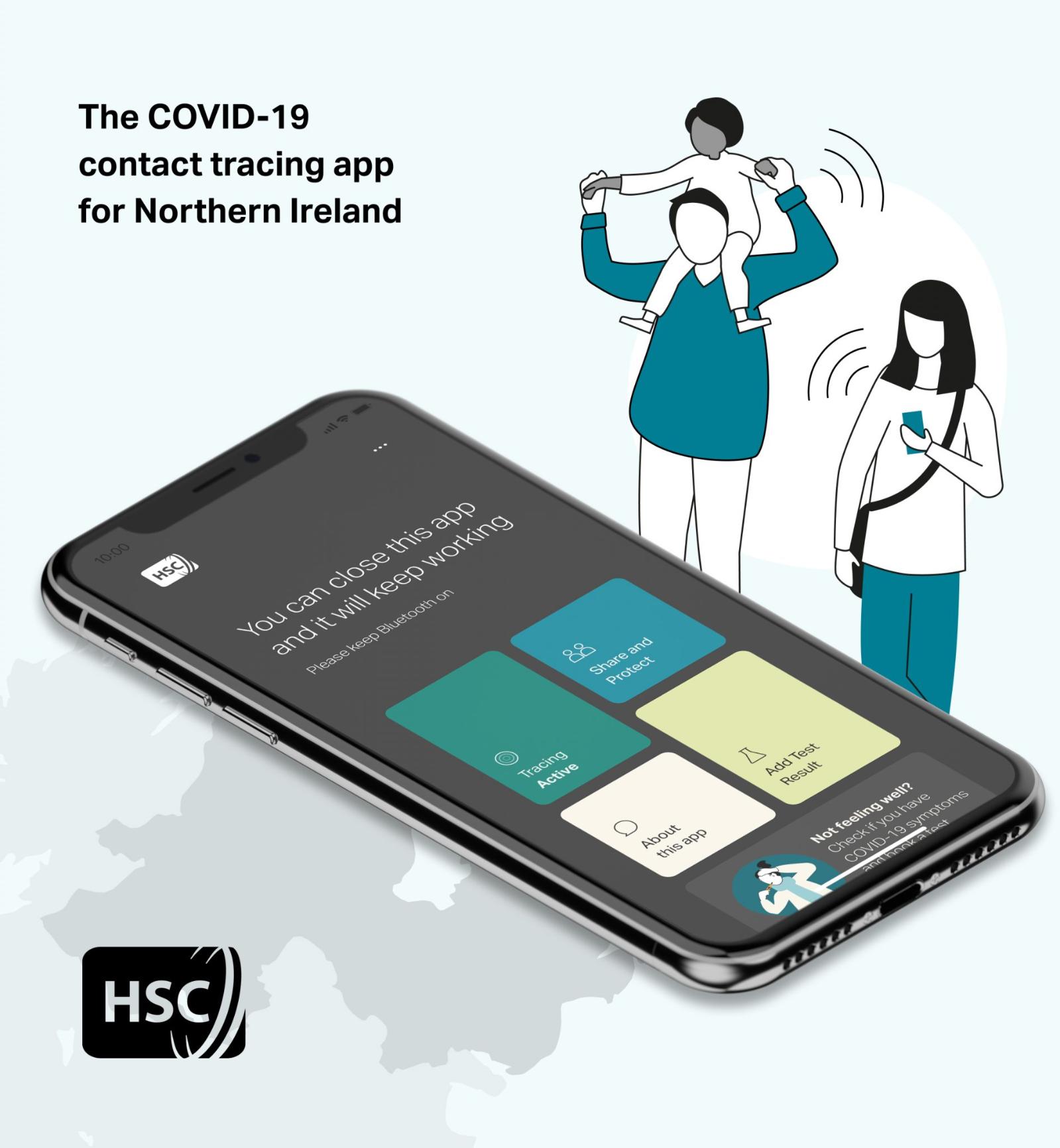 Professor Máire O'Neill, Director of the Institute of Electronics, Communications and Information Technology (ECIT) and Dr David Wilson, Director of Engineering, ECIT, led the multidisciplinary working group from Queen's, alongside colleagues from Ulster University, the Department of Health and app developer Nearform, to provide independent oversight and assurance on areas such as cyber security, wireless and software engineering as the app has been readied for deployment across Northern Ireland.
Talking about the project, Professor O'Neill said: "From the outset of the COVID-19 pandemic I have articulated the need for a contact tracing app that has been developed transparently, is easy to use and has been implemented in a way which assures end user privacy. Only then can it garner public confidence and maximise voluntary uptake and efficacy. We welcomed the opportunity to work collaboratively with colleagues from Ulster University, the Department of Health and Nearform to provide an additional layer of independent oversight to the StopCOVID NI app."
A vital aspect of building public confidence in the app is that, when the COVID-19 pandemic is declared officially ended, the Expert Advisory Group should provide guidance and assurance that the project has been decommissioned, with appropriate deletion of any remaining data (in line with General Data Protection Regulation / Information Commissioner's Office requirements).
O'Neill added: "I applaud the Department of Health for opening up the app development process to independent scrutiny and on achieving a world first, a contact tracing system that works across borders in Ireland. This contact tracing app will play an important role in allowing society to return to a new normal and help hasten the demise of this virus in Northern Ireland."
The StopCOVID NI Mobile App can be downloaded via the official HSC website here: https://covid-19.hscni.net/stop-covid-ni-mobile-app/
The Queen's University Belfast working group Prof O'Neill led was:
Professor Simon Cotton – Director, Centre for Wireless Innovation (CWI)
Professor Austen Rainer - Professor (Education), School of Electronics, Electrical Engineering and Computer Science
Dr. David Wilson – Director of Engineering, ECIT
Dr. Vahid Garousi – Senior Lecturer, School of Electronics, Electrical Engineering and Computer Science
Dr. Philip O'Kane – Lecturer, Centre for Secure Information Technologies (CSIT)